Home Truths: Tackling the Period Penalty
Come join us for a special celebration of Menstrual Health Day with Bloody Good Period (BGP) - a small but ground-breaking charity who have been at the forefront of the recent movement to eradicate period poverty.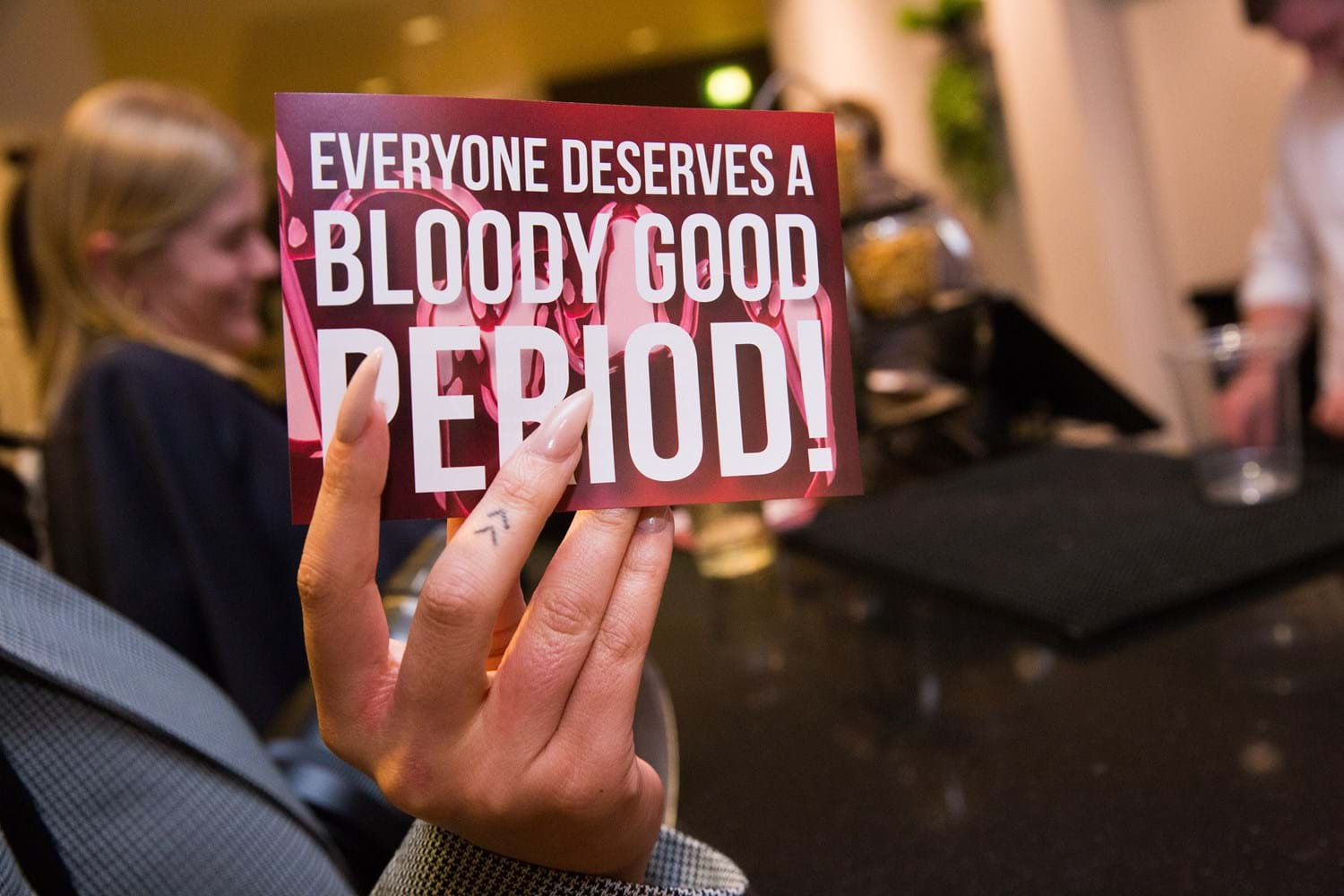 No one should be held back by their period. Through a panel talk discussion, we're looking at why we need to go far beyond providing period products, tackling the broader societal norms and culture around menstruation to ensure that no one is disadvantaged because of their period. 
Using feminism as a vehicle to tackle inequalities of menstruating, the talk will shed light on the financial implications of paying for a period, the impact on people's lives, health and wellbeing and the language around period products. Centering on normalising menstruation and creating a just system that is conscious of the different lived experiences of the people who make up our society.  
Panelists:
Emma Defoe - Head of Operations & Activism at Bloody Good Period.
Francesca Thomas - Researcher at Thrive Agency.
Christine Dean - Black Women's Reproductive Health Project.
Chair - Gaynor Tutani - Creative Programming Officer at The Museum of the Home.
About our panelists
Emma Defoe
Emma Defoe is Head of Operations & Activism at Bloody Good Period (BGP). She oversees and manages the core of the charity's work - getting period products out to people who need them - as well as leading campaigning work, where the charity aims to not have to exist. BGP's Operations team deliver free menstrual health products to over 20,000 people through 100-plus nationwide community partners, and also addresses the taboo of periods by providing information on types of products, guidance on talking about periods, and signposting to support services. Emma also champions the decisions and voices of the people BGP work with, overseeing the development and implementation of the Trust for London-funded Experts by Experience Forum.  

Francesca Thomas
Francesca Thomas is an inspirational educator, writer, and researcher. Most of her career has been dedicated to empowering parents and parents-to-be to make evidence-based choices and decisions that work for them and their families. She is an accomplished group facilitator and research editor with over 20 years' experience in maternity and childbirth research and education.  
Francesca is Research Editor for Thrive, an influential UK-based digital health content agency specialising in women's health, and Babycentre - the most trusted pregnancy and parenting website in the UK. For over a decade she combined these roles with facilitating antenatal classes in her local community, and volunteering as a user representative for the maternity unit at Western Sussex Hospitals NHS Foundation Hospital Trust. 
In partnership with the School of English at the University of Nottingham, Thrive recently conducted a linguistic study of how two generations of women in the UK talk about their periods and menstrual health, and how 14 period product brands talk about the concerns of and experiences of women. Francesca was co-researcher on this project alongside her colleague, Gayatri Koshy, and is delighted to represent both Gayatri and Thrive to report on the findings during the discussion.  
Christine Dean
Christine Dean is a former family lawyer working in HR for the Civil Service. Christine has   always been passionate about fighting for women's equality and improving women's ability to be heard. Christine became politically active when she joined the Women's Equality Party in 2018. Christine has held various voluntary roles within the Party, culminating with her appointment as Deputy Leader responsible for Community and Connectedness in November 2020. 
Christine's term as Deputy Leader expired at the end of 2022, but her work on campaigns to improve black women's health and participation in the Black Women's Reproductive Health Project has inspired her to start a new project, the 'Black Women's Wellness Podcast'.  Christine is also an ambassador and advocate for the for the Black Women's Reproductive Health Project.  
Gaynor Tutani
Gaynor Tutani (Art Adlib) is a curator, producer and writer who merges her various arts, culture, community and educational passions to produce exhibitions, events and commentaries on art and curating. Her speciality is in public programming - hosting music performances, talks, interviews and poetry programs, of which she extends as part of her practice as the Creative Programing Officer at the Museum of the Home. Working across the Creative Programmes and Collections team, as well as the Commercial and Campaigns division, her role centres on aligning the Museum's programming within the core values and vision of engaging with the museum communities through fundraising and programming that interrogates critical societal issues through an artistic practice.    
 
Gaynor is the Co-founder of EARTHworks [Artists], a curatorial duo that is dedicated to promoting creative collaborations through an intergenerational lens. Their work aims to raise awareness of the benefits of art and art making practices to health and well-being, alongside global issues such as climate change, equality and diversity. 
Date
Saturday 3 June 2023
Time
1pm-3pm
Cost
Free
Location
Museum of the Home