How to Build a Home: Representing Migration Stories
This Refugee Week, come to the Museum for an evening of discussion and debate looking at the many different ways in which stories of migration are being explored in our upcoming Real Rooms project.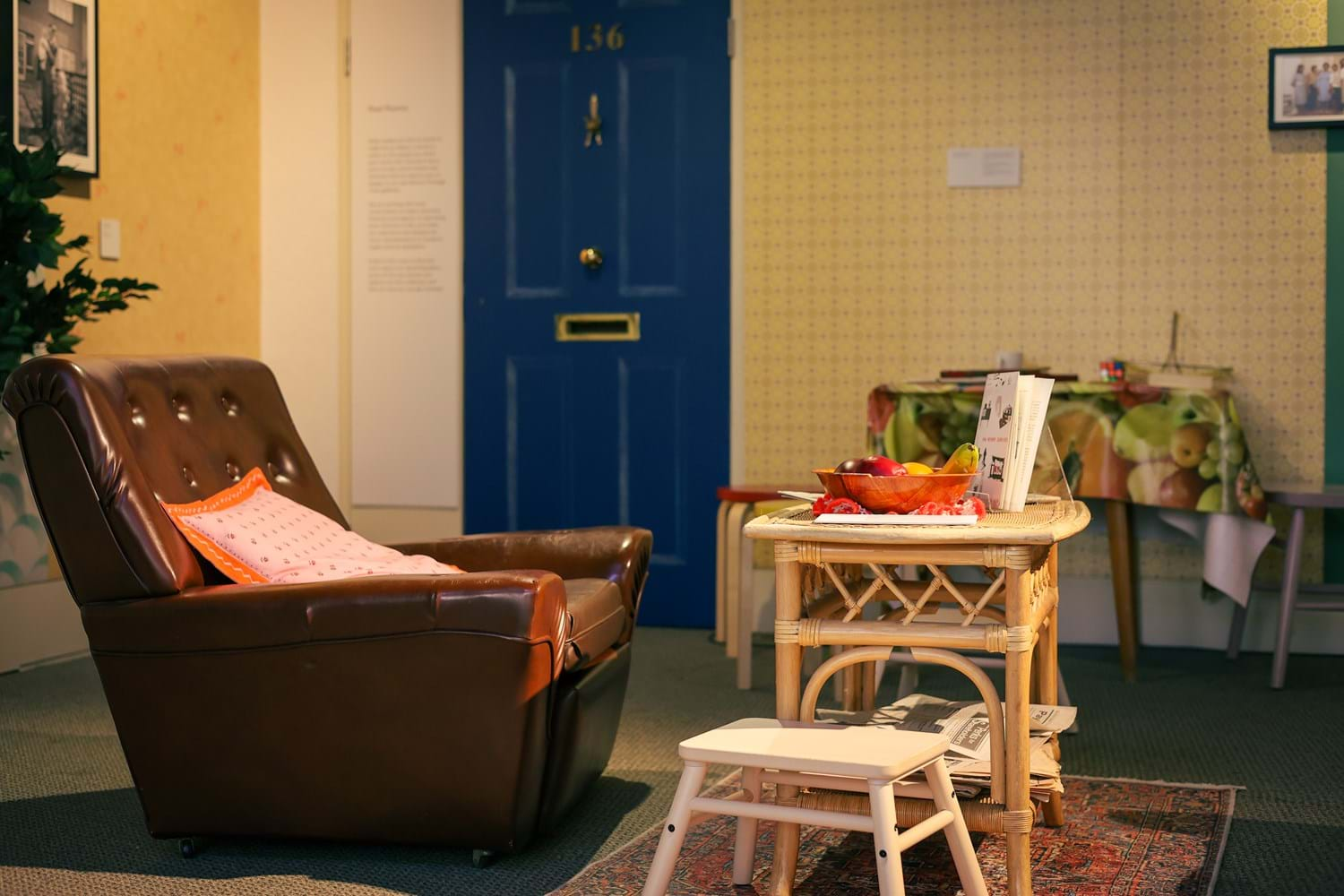 Real Rooms display, Museum of the Home
Refugee Week (19-25 June 2023) is a UK-wide festival celebrating the contributions, creativity and resilience of refugees and people seeking sanctuary. 
This evening will begin with a special tour of the Branson Coates wing of the Museum, where Curator Louis Platman will discuss the plans for the new period room displays. Guests will have a chance to handle some of the most recently acquired artefacts that will soon go on display.  
Our night concludes with a panel discussion where you will be able to hear from curators, academics, and community leaders about their approaches to collecting migrant histories, and what work still needs to be done in improving the representation of migrant stories in museums.  Light refreshments and drinks will be provided.  
This event is part of Migration: a public history festival,a series of lectures, exhibitions, workshops and walks around London, supported by the Raphael Samuel History Centre.
---
About the panelists 
Drucilla Burrell is a visual artist, Associate Creative Director and creator of Queer fantasia. Her photographic practice is rooted in the study of Classical techniques and their implementation and dissemination via digital technology. Her recent commission for The National Gallery X playfully re-imagining the power dynamics presented in traditional portraiture using contemporary digital methods.
Cường Minh Bá Phạm (b. 1988 London, UK) works between / in / nearby / at the intersections of sound, community, and archives. He is interested in learning (and unlearning) our understandings of history, community, movement, family, sound, language, memory, and how they can inform, challenge, or be influenced by power, knowledge, and / or subjectivity. Phạm holds a Master's in Southeast Asia studies at SOAS. He is the co-founder of An Viet Archives Steering Committee
Maureen Kargbo is a Set Designer based in London, UK. Her enthusiasm for bringing spaces to life expands over stills, video and live events. She sketches her own designs and is present throughout each project - from the initial conception and design to final shoot dates. She takes pride in designing thoughtful and breath-taking sets. Maureen has worked with a wide range of brands including MTV, Bumble, Converse, Reebok, Nike, Inter Milan, Fender, Keracare, As I Am, Saatchi Gallery, Victoria and Albert Museum, Horniman Museum, GUAP Magazine and Rolling Stone Magazine.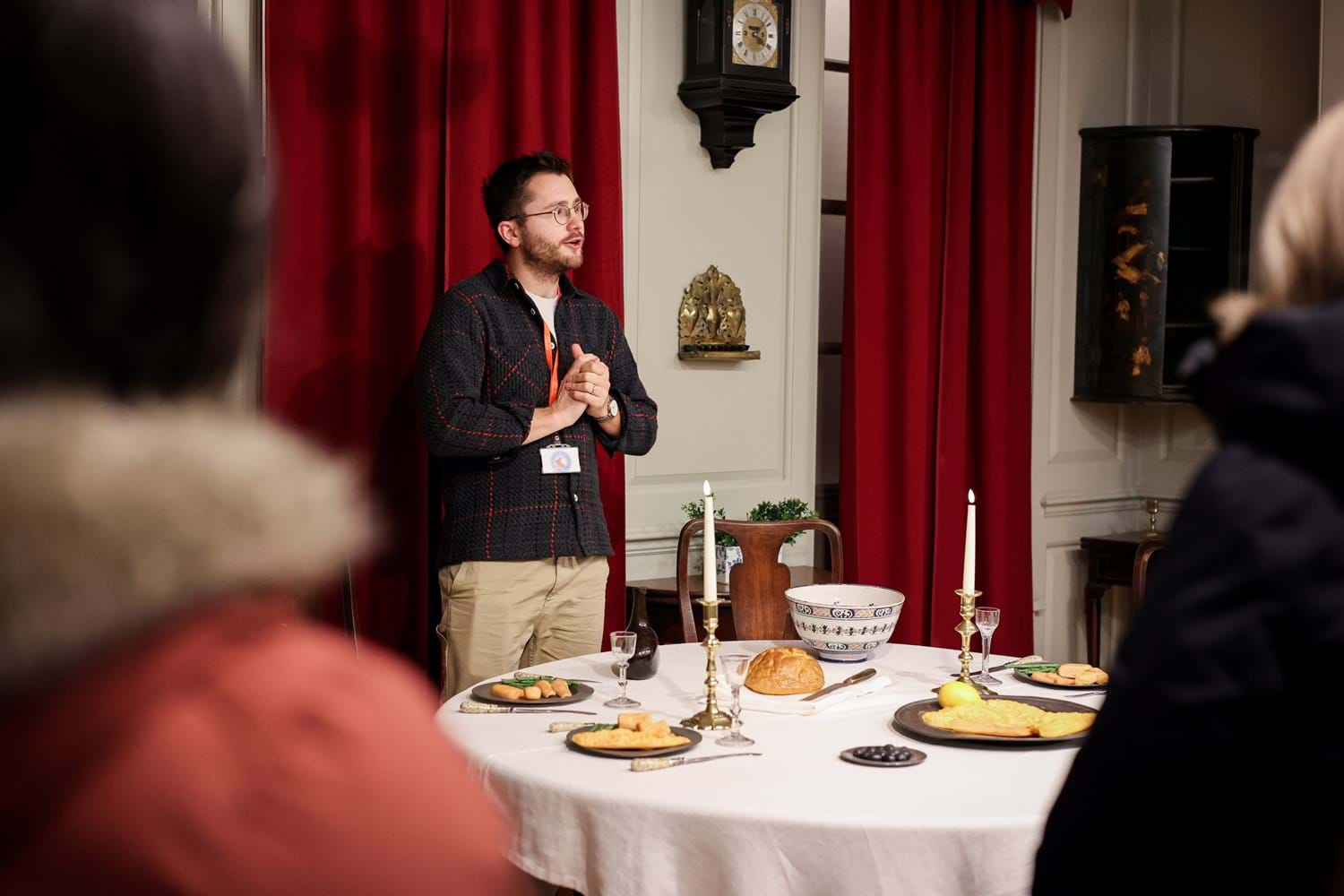 Museum of the Home Curator Louis Platman
---
Museum of the Home's Real Rooms project will see a major revamp of our most recent period rooms, introducing a far more diverse array of narratives using co-creative and co-curatorial methods to let the communities we are representing tell us how they think their histories should be told.
Date
Friday 23 June 2023
Time
6pm-8pm
Cost
Free
Location
Museum of the Home