When I'm with You film screening + conversation with Katharine Fry
Explore the relationship between women's bodies and the home at Museum of the Home with Artist Katharine Fry's screening of her doll's house stop-motion film, When I'm with You.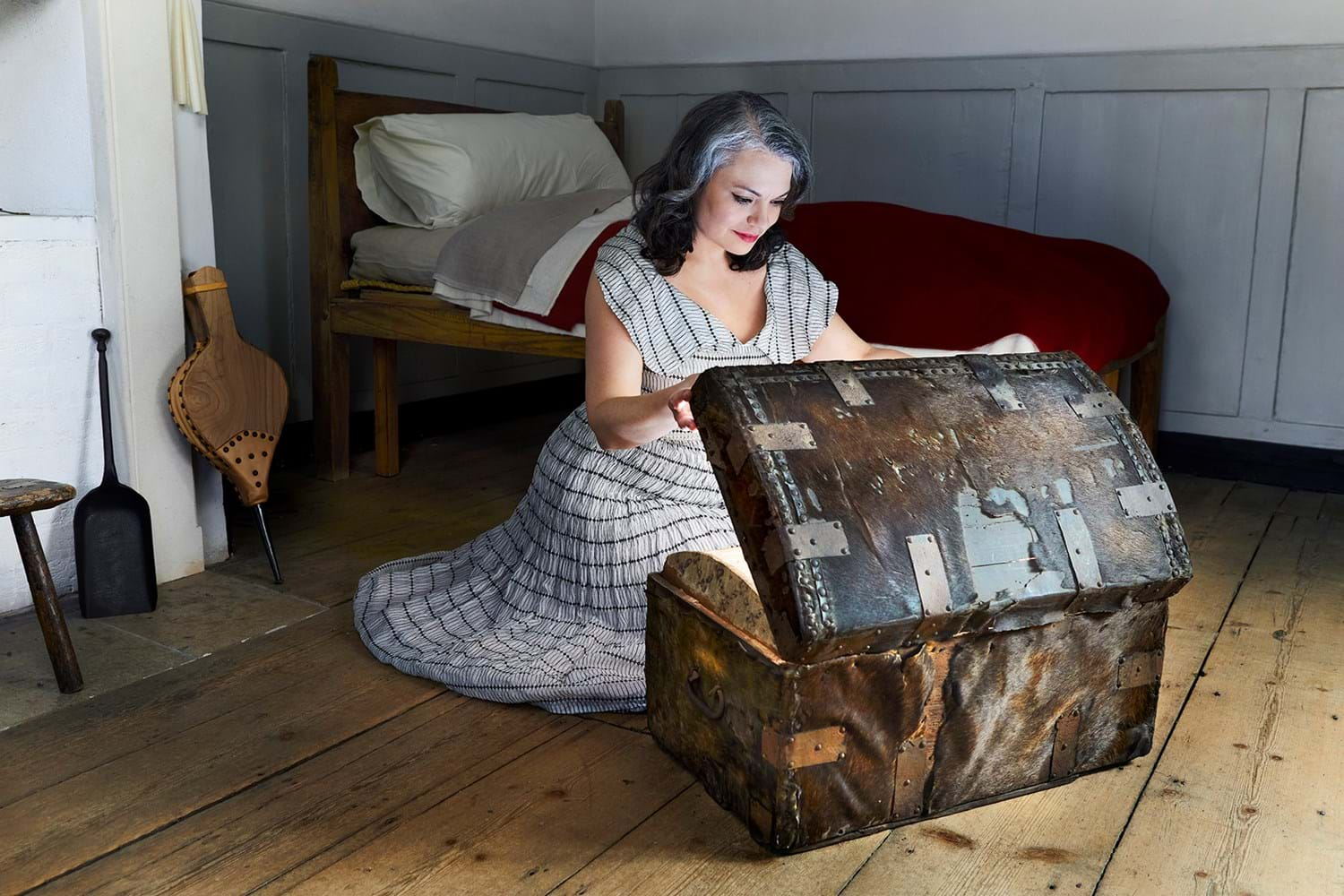 On Thursday 20 April 2023 from 6.30pm, join artist Katharine Fry in conversation with Sonia Solicari, Director of the Museum of the Home, as they share a screening of Fry's When I'm with you followed by a launch presentation of her new film The Fur Chest. The Fur Chest is shooting in the Museum of the Home's Almshouses and uses key objects from our collections, giving them new meaning and context.
Katharine Fry's work questions how women's identities are shaped by the physical and social structures that contain them. By using the home to connect family stories to broader histories, Fry renders domestic settings, usually intimate and familiar, as strange and haunted.
When I'm with you fuses four women's struggles against social expectations of femininity to find their "true" bodies in a subversive domestic psychodrama set in a doll's house. Margot has been waiting in her house for 40 years. Her waiting morphs into desperate attention-seeking. But she does not wait alone. Marie is becoming. Malleable, she tries to fit, slipping through her body and sliding around corners, picking up cues of who and how to be. Marjorie shines effortlessly. Her dream life, her golden exterior, her pretty performance, prove impossible and impermanent. Mother Flower is everything, the beginning and the end. Hers is a body of pure bounty, longed for, nourishing, sheltering. The four women are joined by a chorus of body parts, hands and tongues, mouths and babies. Across grandiose performances, staged death scenes, fledgling steps and displays of fertility and futility, they reveal how hard it is to be a body.
When I'm with you was voted one of the best films of 2022 in Sight and Sound's annual poll. When I'm with you will screen on a loop in the Museum's Studio from 10am to 5pm Friday 21 April 2023.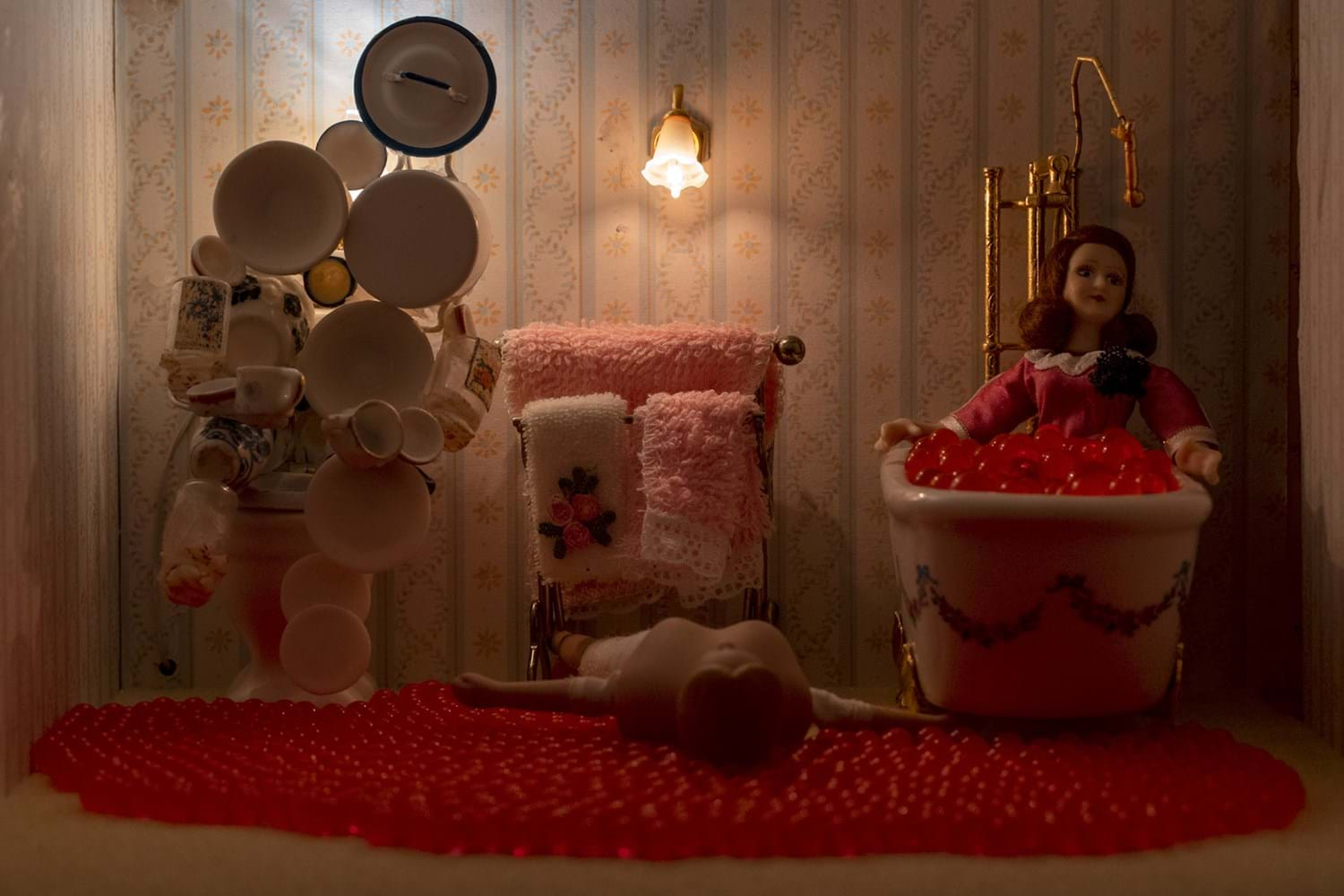 The Fur Chest, Fry's new film, explores a one-room almshouse as a site of family secrets and intergenerational trauma. It plays out the relationship between a bedridden daughter and caregiving mother over three generations. Whether each daughter is actually ill, beset by a phantom illness, or simply subject to her mother's regimes of control is open to shifting interpretation. Objects from the Museum's collections are subverted or rendered as surreal symbols revealing the psychological and emotional state of each mother-daughter pair. The dynamics between mother Ellie and daughter Liza, mother Liza and daughter Beth, mother Beth and nameless Daughter are loaded with projections, distortions and unmet needs. As successive generations of mother and daughter struggle to hold onto a body, voice, and a story that "fits" them, the film culminates with the full integration of "Elizabeth" who finds a voice distinct from the family voice.
About Katharine Fry
Katharine Fry is developing her new film The Fur Chest with Museum of the Home as part of a Doctoral Prize Fellowship at Loughborough University. Fry is an artist based close to the Museum who works in film. Fry's work is exhibited nationally and internationally, including the Barbican Centre which hosted the World Premiere of When I'm with you and Birkbeck Institute of Moving Image (2022); Focal Point Gallery, Southend (2021); Ann Arbor Film Festival, Michigan, USA (2022, 2019); Visions in the Nunnery, London (2018); Terror Has No Shape, Camden Arts Centre, London (2018), Alchemy Film Festival, Hawick, Scotland (2018), Oriel Davies Open, Newtown, Wales, (2018); and The Modern Language Experiment, Folkestone Triennial, (2017). Prizes include Hauser & Wirth First Prize and Soho House Mentoring Prize for Black Swan Open (2018) and First Prize for Creekside Open (2017).
Date
Thursday 20 April 2023
Time
6.30-9.30pm
Cost
Free, optional donation
Location
Museum of the Home, 136 Kingsland Road, London E2 8EA