MATT+FIONA: Build & Play Summer Residency
This summer, dive into the world of design and construction with architecture educators MATT+FIONA in our free family workshops.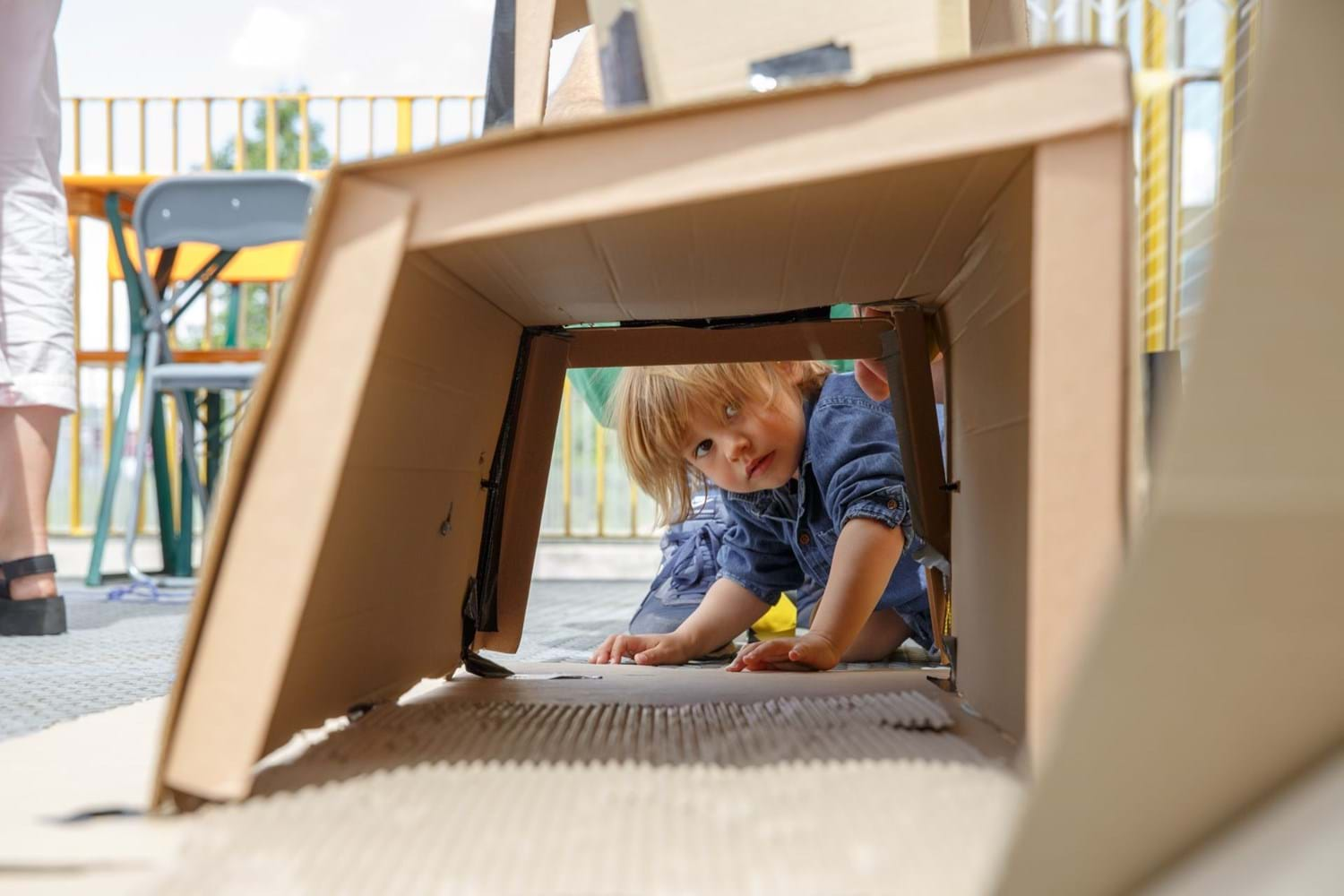 This summer, we're inviting children and teachers from a local primary school to embark on a journey to design a modular, fully accessible, and interactive play structure at Museum of the Home. 
We're welcoming families to join us every Tuesday in August for our free, drop-in family days, where you will dive into a world of design and construction to extend and build your own pieces of the structure, as well as take part in artist workshops. 
Once the summer holidays are over, the play structure you helped to create will find its permanent home in the heart of the museum for all families to explore and enjoy for years to come. 
Drop-in workshop dates
Tuesday 1 August
Tuesday 8 August
Tuesday 15 August
Tuesday 22 August
Tuesday 29 August
---
About MATT+FIONA
MATT+FIONA is an architecture education organisation that trusts and supports young people to create more inclusive and representative spaces. There are three strands to their work: BUILD, LEARN, and CONNECT.   
BUILD projects inject creativity into school and cultural organisations' programming, with a real-world output: A new temporary or permanent space made by and for young people. LEARN gives teachers and youth workers the skills, knowledge and confidence to design and deliver their own 'build' projects with young people. CONNECT gives built environment teams the skills, knowledge and confidence to work with young people to build constructive dialogue around placemaking.   
Since 2016, MATT+FIONA have worked with leading community and cultural organisations, universities and schools to create and deliver more than 25 buildings, installations and meanwhile spaces, collaborating with more than 4,000 young people and 200 volunteers across the UK.   
Family visits
There is lots for children to see and do at the Museum. Expect a fun-filled day with free trails to follow, sensory explorer bags, and fun throughout the galleries and gardens.
Date
Every Tuesday in August
Time
10am-4pm
Cost
Free
Location
Museum of the Home