On Railton Road: A Play
Based on real people and their lived experiences of squatting in the 70s, this landmark sold-out production uses rare archival interviews to bring this revolutionary period to life on stage, highlighting queer domestic spaces.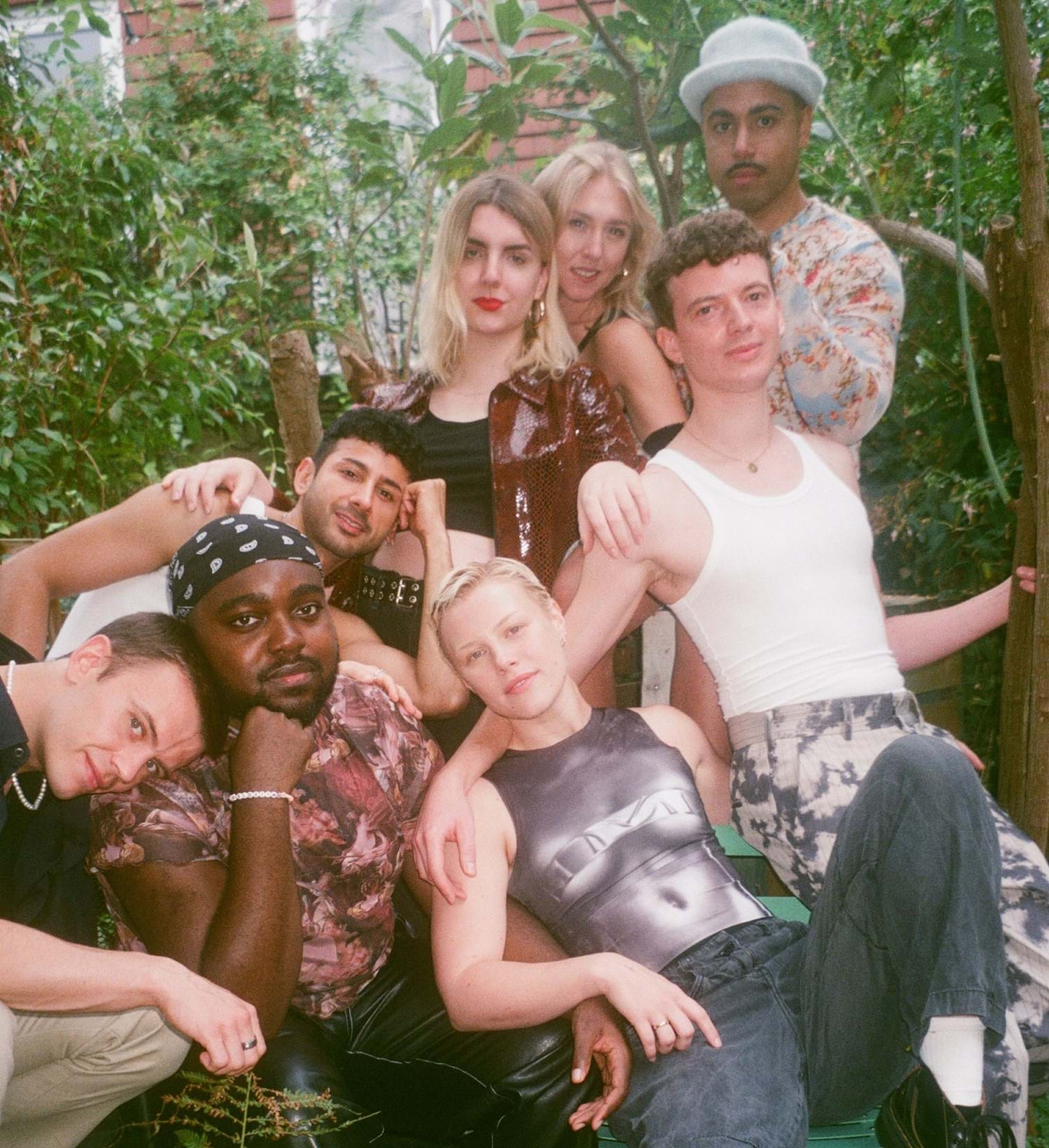 Photo: Roxy Lee
In 1970s Brixton, these gays want to set the old world on fire.
Ian Giles and Louis Rembges' critically acclaimed play is a hedonistic drama about the lives and loves of the pioneering queer squatters who fought for a place to call home.
Casper wants to bomb WH Smiths. Daire wants to put on a play. Atom is naked in the garden on an acid trip. Ned just wants to be with Philip and live on Railton road forever. 
On Railton Road throws you headlong into Brixton's radical past where queer activism transformed the lives of this unique community.
Based on real events, Museum of the Home presents this bold new production with an exciting ensemble cast and music by Sophie Crawford. A powerful and moving story of queer communities in Brixton, On Railton Road is the first theatre production to be staged at Museum of the Home.
"Amazing… a room filled with queer energy!"
- Mark Ravenhill
Background
From 1971, until Brixton was set ablaze during the uprisings of 1981, Railton Road became a hub of unrepressed activist energy and a magnet for a thrillingly diverse collection of individuals whose mission was to turn the world upside down. Developed with the support of Jerwood Arts, Artist and Director Ian Giles (A Reflection in Time, BBC Sounds) and founder of The Brixton Pansies theatre troupe, was heavily inspired by the lively activist theatre groups of the 1970s when first devising the show back in 2021.
On Railton Road is a play about homemaking, freedom and a pioneering family of gay men who fought to have their voices heard. Following the lives of a group of friends who resided on Railton Road, this electric production will immerse audiences directly in the action through puppetry, verbatim theatre and scripted drama as the company re-tell this rich and expansive story.
"I am so excited to be sharing this story about a group of gay men who not only saved their street from demolition, they also helped pave the way for generations of LGBTQI+ people to live openly and freely. Their visibility changed lives. It will be fantastic to mount a full-scale production of our play at the Museum of the Home within an immersive space that will bring this hidden London story to life!" Director Ian Giles.
Cast
Hannah van der Westhuysen (Fate: The Winx Saga, Netflix) @hannahvdw
Thomas Royal (Harry Potter and the Cursed Child, West End) @mr.thomasroyal
Manish Gandhi (Call the Midwife, BBC) @manishgaan
Jamal Franklin (Midsummer Mechanicals, Shakespeare's Globe) @jamalafranklin
Jaye Hudson (Queer Tours of London) @tranne_boleyn
Aoife Smyth (This Is Normal, Vault Festival) @aoifesmyth444
Dan de la Motte (Live to Tell, Omnibus Theatre) @dandelamotte
Nicholas Marrast-Lewis (Bogeyman, Edinburgh Fringe Festival @iamnicoli) 
Creatives
Directed by Ian Giles
Written by Louis Rembges and the Brixton Faeries
Musical Arrangement by Sophie Crawford
Puppet Design by Oliver James-Hymans
Costume Design and Stage Management by Valeriya Voronkina. 
Prop Design by Harry Stayt
About Louis Rembges
Louis Rembges is an alumnus of the Royal Court's Intro to Playwriting Group, and the recipient of the BOLD 2023 Playwriting Prize. He performed his play 'Chatham House Rules' at the Edinburgh Fringe 2023 with The Pleasance. 
About Ian Giles
Ian Giles' performances, filmmaking and social practice create new networks to record and celebrate queer histories and experiences. He studied at the Slade School of Fine Art, upon graduating he was a LUX Associate Artist. Recent exhibitions, performances and screenings include: 'A Reflection in Time' commissioned by MIMA and available on BBC Sounds; A Clear Comfort at Van Gogh House, London (2023); The London Open at the Whitechapel Gallery, London (2022); Outhouse at Kettle's Yard, Cambridge & Firstsite, Colchester (2019); Studio Four at OUTPOST, Norwich (2019); Trojan Horse / Rainbow Flag presented by Gasworks at Bethnal Green Working Men's Club, London (2019); After BUTT, NY Art Book Fair at MoMA PS1, New York (2018); Video Club: Sex Talks at Stedelijk Museum, Amsterdam (2018) and After BUTT at Chelsea Space, London (2018).
---
Booking information
Previews: Tuesday 31 October to Wednesday 1 November 2023
Performances: Saturday 3 November to Saturday 18 November 2023 (matinée tickets available on Saturdays)
Relaxed Performance: Tuesday 14 November 2023
Run time is 150 minutes (including a 20 minute interval)
Full Performance Dates
Previews
Tuesday 31 October | 7.30pm
Wednesday 1 November | 7.30pm
Main Run
Friday 3 November | 7.30pm 
Saturday 4 November | 2.30pm & 7.30pm 
Wednesday 8 November | 7.30pm 
Thursday 9 November | 7.30pm 
Friday 10 November | 7.30pm 
Saturday 11 November | 2.30pm & 7.30pm 
Tuesday 14 November | 7.30pm (Relaxed performance) 
Wednesday 15 November | 7.30pm 
Friday 17 November | 7.30pm
Saturday 18 November | 2.30pm & 7.30pm
Relaxed Performance
Tuesday 14 November | 7.30pm 
No flashing or strobe lights

No sudden or surprising loud noises

Lights will be kept a low consistent level through the performance

There is a relaxed attitude to noise in the auditorium; you are welcome to respond to the show in whatever way feels natural

You can freely enter and exit the auditorium when needed; doors will remain open

We will provide ear buds for those who want them

There will be access to a calm space outside the auditorium
Bechdel Circle meet-up | Saturday 18 November Matinée
A pre-show meet-up, and post-show chat after the matinee performance on Saturday 18 November.
You're invited to join a relaxed conversation about the themes raised by 'On Railton Road', and share your responses to the show. Bechdel Circle is a space to talk about queer and feminist theatre in an informal 'book club' style audience discussion. It's open to anyone who wishes to join, and facilitated by Bechdel Theatre (@BechdelTheatre).
Use the code [BECHDEL...] when booking your ticket to RSVP, and look out for the Bechdel Theatre sign in the bar area when you arrive.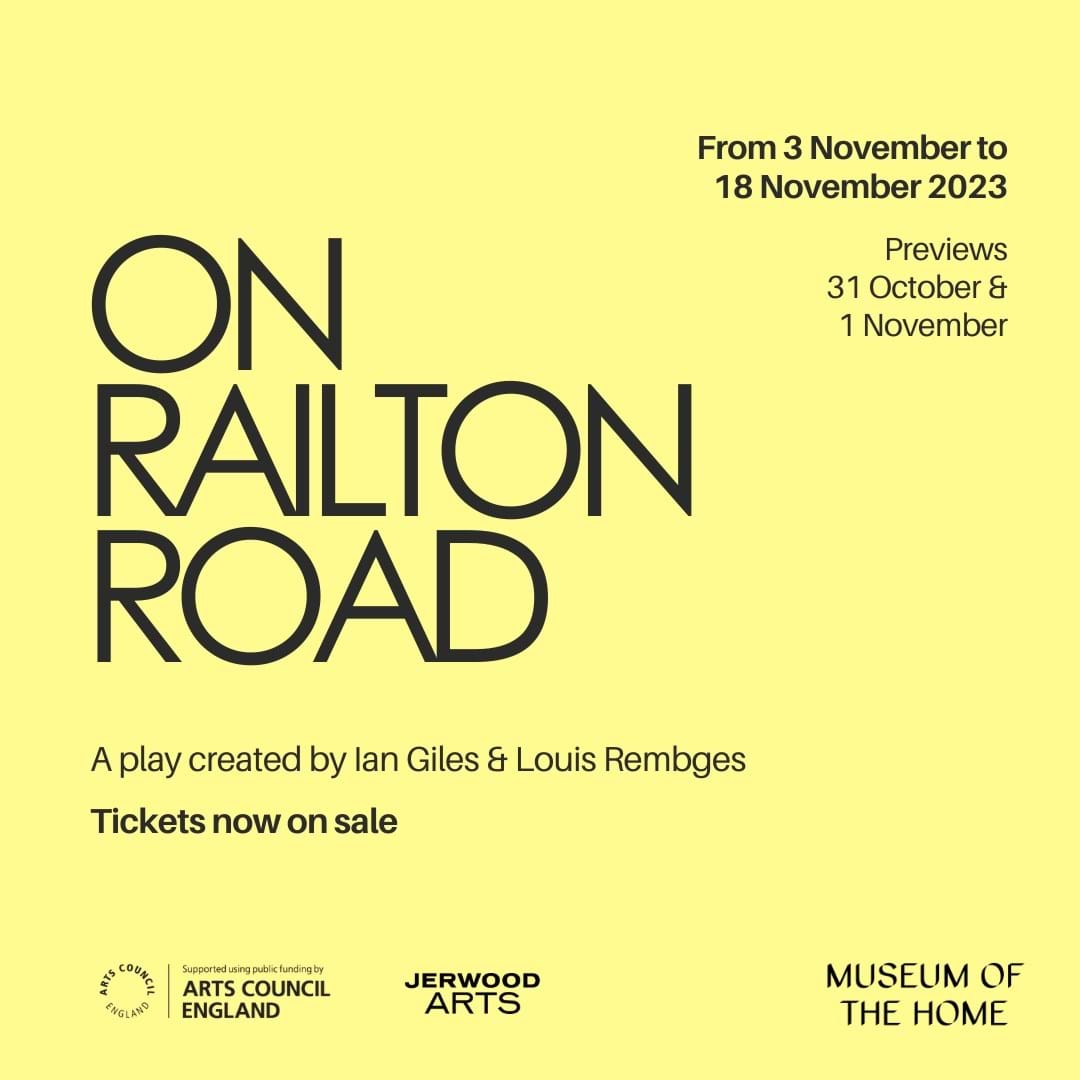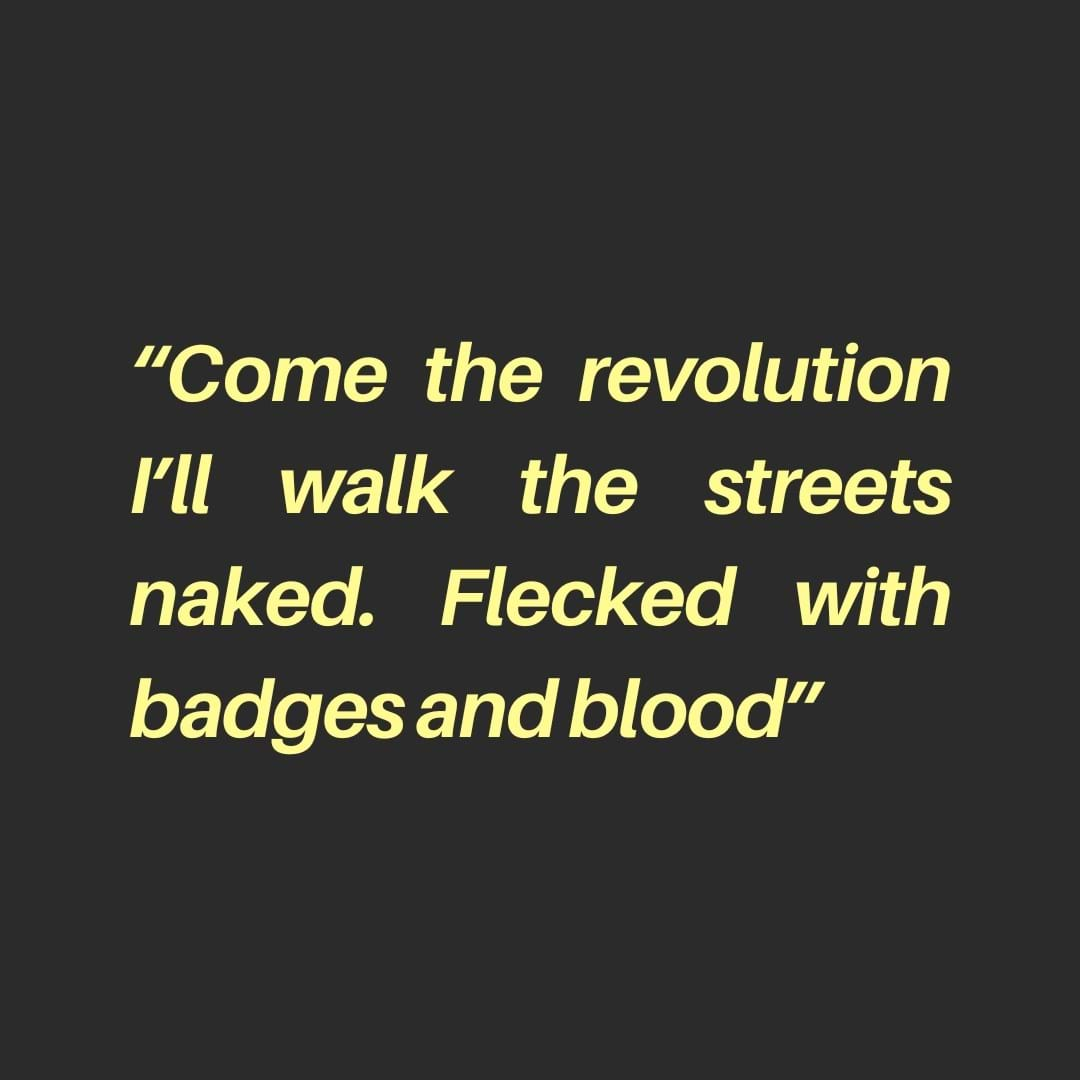 "A profoundly gifted playwright"
- Broadway World
"An extraordinary achievement — a compelling study of alignment between marginalised people, and a total delight to experience"
- Jeremy Atherton Lin, author of Gay Bar: Why We Went Out
"Richly layered and by turns hilarious and deeply affecting, 'On Railton Road' throws you headlong into a radical past where queer collectivity transformed the lives of a unique community"
- Sam Ashby, Editor of Little Joe Magazine
---
Some of the terminology used above may not be representative of or appropriate to everyone in the community. This language has been chosen by the LGBTQIA+ creatives for the subject matter explored in the play and in order to remain universal to a wider audience.
Date
Friday 3 November to Saturday 18 November 2023
Time
7.30pm-10pm
Location
Museum of the Home