Pomander Workshop 
Take part in our Pomander making workshop, hosted by the Old Operating Theatre Museum & Herb Garret, In association with our Women's Weeds exhibition.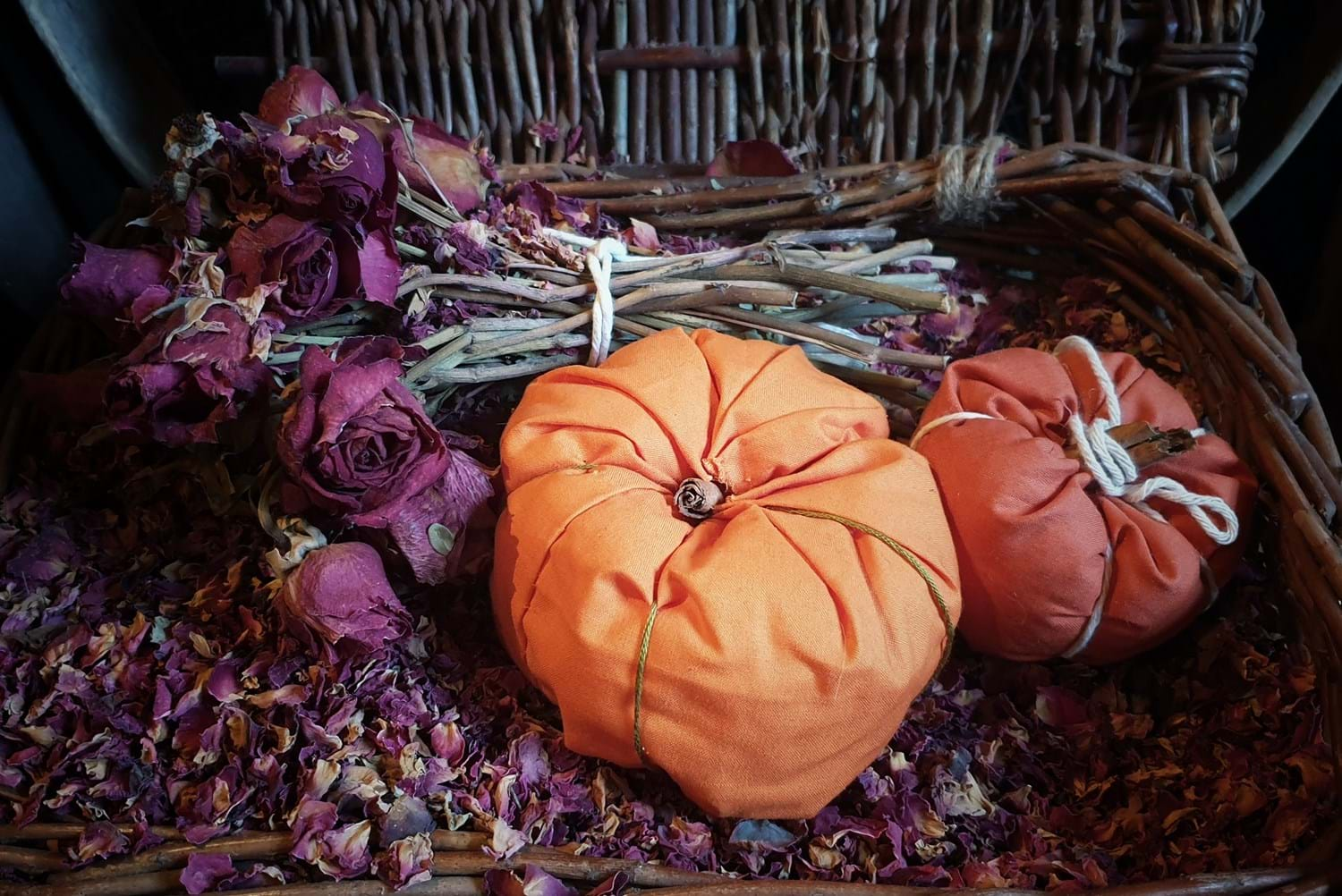 For hundreds of years, it was believed that bad smells caused illness. As protection, people carried a scented ball called a pomander. Our workshop is inspired by this ancient practice and aims to give people the chance to grind dried herbs and create their own pomanders in teabags.   
During the workshop, you will learn about different herbs and how they have been instrumental to various medical treatments and ailments throughout history.   
This workshop is suitable for all ages.
The History of The Old Operating Theatre & Herb Garret
When the great re-development of Old St Thomas' Hospital was completed in 1703, a new space was introduced above the hospital's church: a garret. The church had been built by Thomas Cartwright who created this space at the request of the hospital. The garret, an old word for attic, was meant to be used as a space to store the hospital's surplus. Nevertheless, the historical and archaeological records indicate that soon after its completion, the apothecaries of Old St Thomas' Hospital requested the use of the space to dry and cure herbs and to store medicines. The garret's environment was ideal for these tasks, as it was dark, dry and away from vermin. It was also fortunate that the apothecary's workshop was nearby, as was the hospital's herbal garden. The garret was used for over a hundred years by the apothecaries before the space was transformed in 1822 into an operating theatre for the women's wards of the hospital and a post-op ward.   
Find out more about The Old Operating Theatre & Herb Garret here
The Apothecary in the Attic & the Herbal Woman
Join us for a talk after the workshop uncovering tales from the Herb Garret of the Old St Thomas' Hospital.
Date
Saturday 19 August 2023
Time
1pm-5pm
Cost
Free
Location
Museum of the Home