Mollspeak
Mollspeak is an immersive sound installation by internationally renowned writer Maria Fusco in collaboration with composer Olivier Pasquet.
In the Undercroft | Free entry
The experimental lyrical piece is voiced by Maxine Peake. It reveals the pains, desires and routines of 18th-century maid servants, drawing from extensive archival research and objects in the Museum's collections.
The work is an ever-changing composition of word and sound, highlighting the interchangeability of servants: you will never hear the same version twice.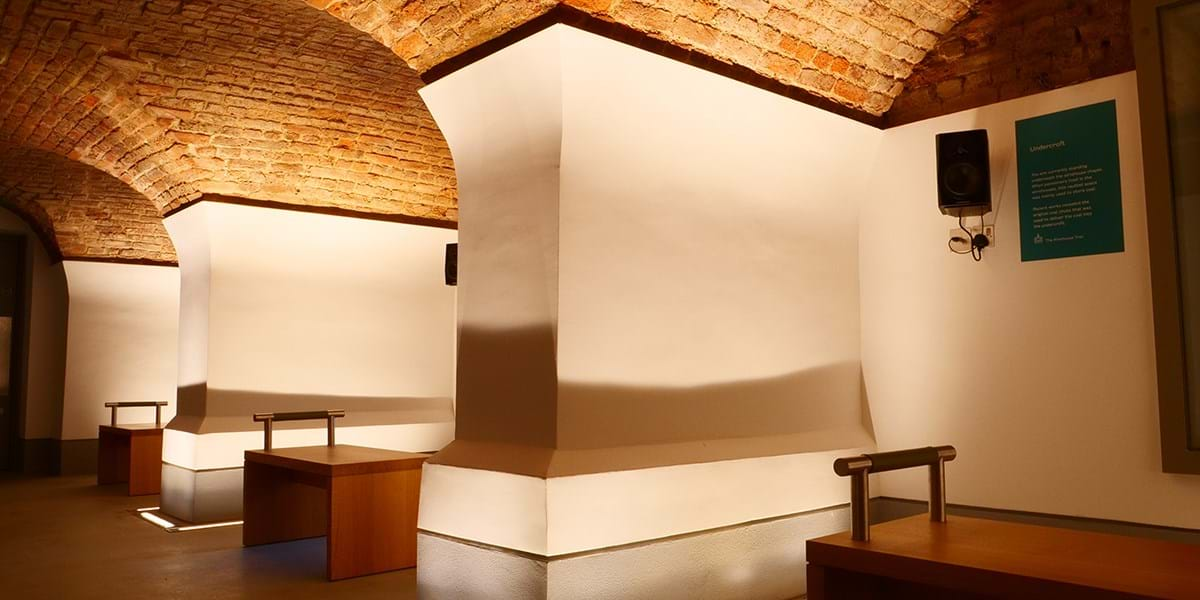 Photograph by Harriet Maxwell
'The grand supply of servants comes from the country; and I believe more women from the North of England, than from any other quarter.' Oxford Magazine (1771)
Mollspeak, is an eighteenth-century phrase employers coined to mock their servants' dialectical speech.
This sound installation sets just such a servant's voice within an immersive experimental soundscape.
Maria Fusco's original script mingles new research with historic poetic form to give voice to a working class maid servant's story – reflecting on her duties, her desires and her place in the world – to create a plainly spoken, yet lyrical portrait.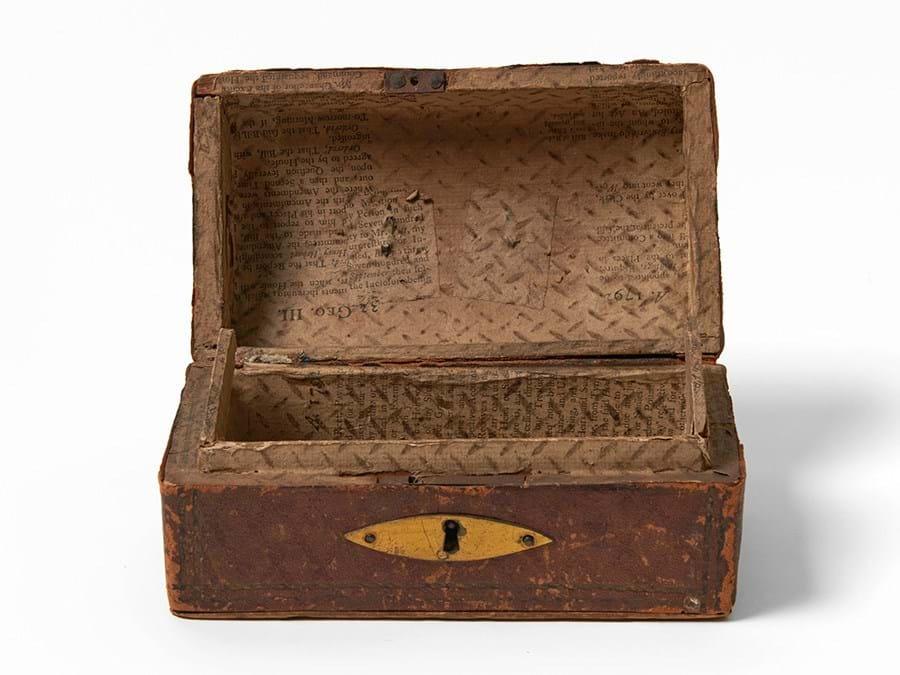 Servant's box - leather covered box with printed paper lining, c.1790. Object number 3/1938-3

This servant's box would have held personal belongings.
The accompanying soundscape is created with 3D sound scans of these personal objects from the Museum's collection.
They include a tinder box, a teaspoon, a candlestick, a horn cup and a paper doll.
---
Maria Fusco is an award winning Belfast-born writer, working across fiction and performance writing. Her work is translated into 10 languages. She is currently Professor of Interdisciplinary Writing at the University of Dundee.
Olivier Pasquet is a French composer specialising in sound for performance.
Maxine Peake is an acclaimed English stage, radio, film and television actress.
The work was installed in the Undercroft by Christina Karpodini; a composer, media artist and singer based in London.
Supported by