Mixtape for the Museum | One Song Family Day
On display at Museum of the Home from 30 November 2022 to 5 February 2023 
---
In October 2022, Artist Orly Orbach invited families visiting the museum to respond to the One Song exhibition by illustrating a song that reminds them of home.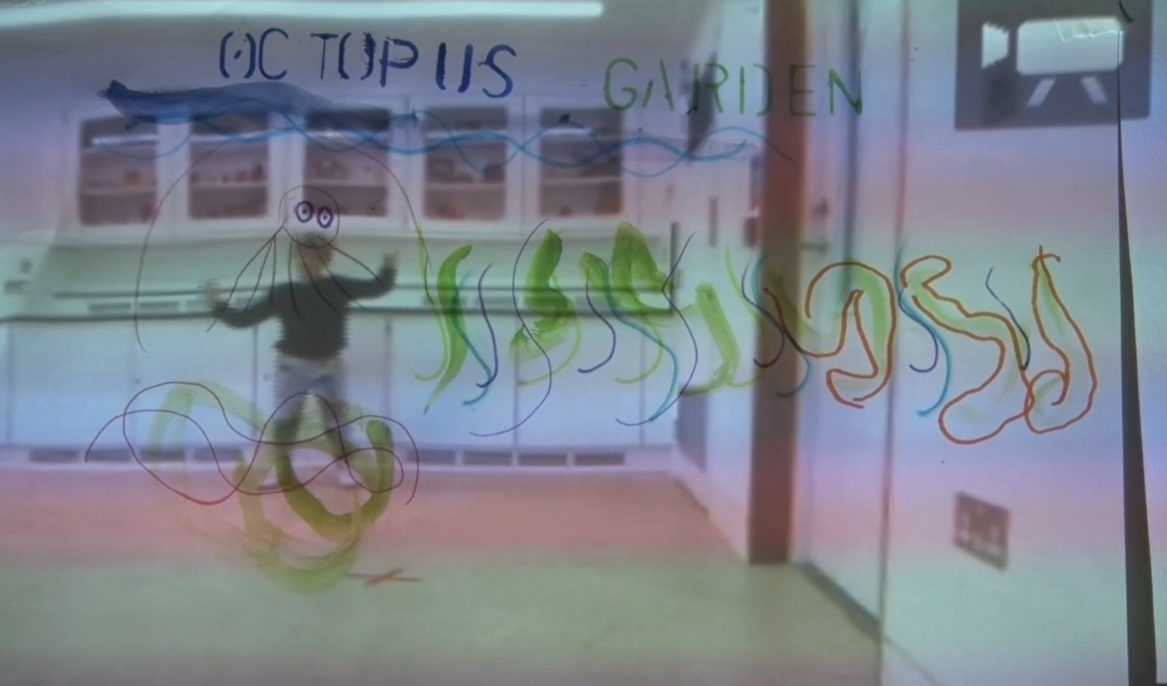 Through interviews, performance, drawing and film, the participants described where their song comes from and what it means to them. Using a live-feed video camera connected to a projector, families stepped inside their drawings.
The compilation of film sketches describes 'home' as a heterogeneous space, evoked through lullabies and home languages, pop songs, and Youtube hits. The result is a 'Mixtape', a shared archive that documents the intangible heritage of childhood through an ethereal, eclectic soundscape.
Read more about Sounds Like Home: One Song Family Day, which took place during the October Half Term in 2022
The 'mixtape' captures the intimate process through which heritage is transmitted through generations and cross-culturally, in the creative acts, improvised dances and lyrics children are learning to memorise.
Here, heritage is a site of care through which parents express affection to their children whilst looking after their families' histories. In this process, the museum becomes a threshold between private and public heritage, shared and forgotten memories.
Watch Mixtape by Orly Orbach 
Made by Orly Orbach, Elena Liber and Yathu Yogarajah. With thanks to families who took part and volunteers Claire, Conall, Dami, Denise, Eva, Iryna, Judith, Olivia, Simone and Tony.
---
About Orly Orbach
Orly Orbach is an artist and social anthropologist who makes narrative environments, collaborative books and museum interpretations. She is interested in finding alternative means of assembling and disseminating stories, creating objects, environments, workshops and interactive performances through which stories are experienced.