Knot garden
A garden designed to be seen from above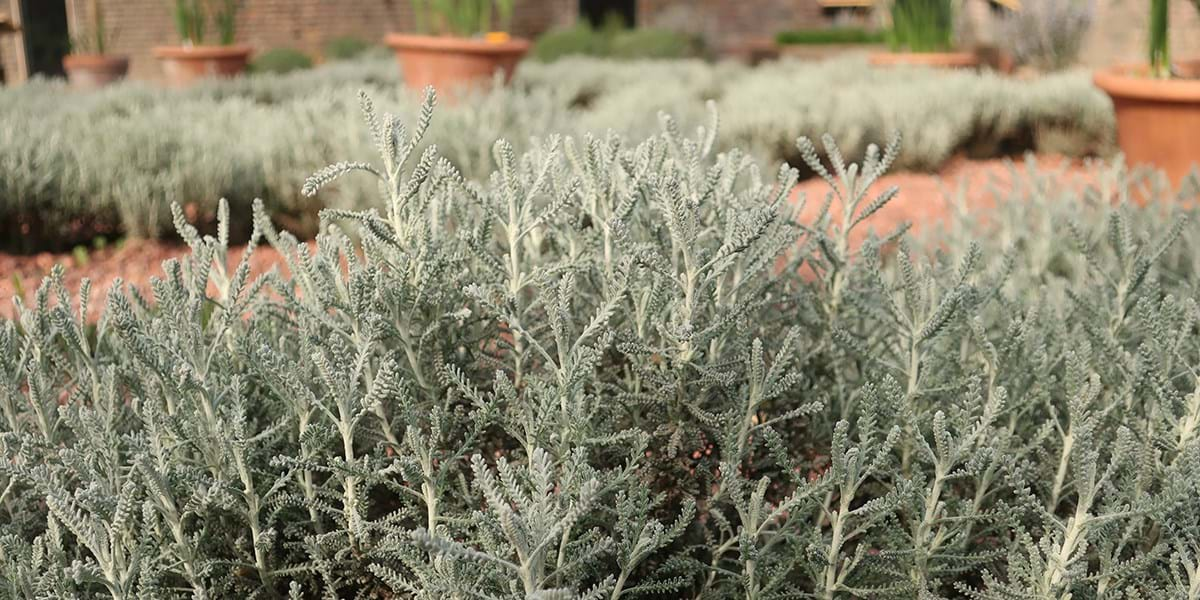 Photograph by Harriet Maxwell
Form and features
Knot gardens are arranged in a square with a formal symmetrical design.
They are planted with evergreen hedging and were designed to be viewed from an upstairs window, so were often located close to the house.
They were first created in the 1550s, during the reign of Queen Elizabeth I, and were popular for wealthier homes.
If a garden was too small for a full knot design, people would take inspiration and use geometric shapes in their planting, ornaments and beds.
Design inspiration
Original designs for knot gardens were usually inspired by patterns on objects found in the home, such as carpets, cushions, carvings and embroidery.
The interlocking ribbons of two shrubs imitate lines of stitching, creating a link between the garden and the interior.
Our knot garden design is taken directly from a motif on an oak cupboard in our collection.
The cupboard was made in England in about 1620 and would have been used to store cups, glasses and condiments.
Flora and fauna
Our knot garden has interlocking ribbons of two plants:
Cotton lavender (Santolina chamaecyparissus)
Wall germander (Teucrium chamaedrys)
Cotton lavender
Silvery-woolly leaved evergreen shrub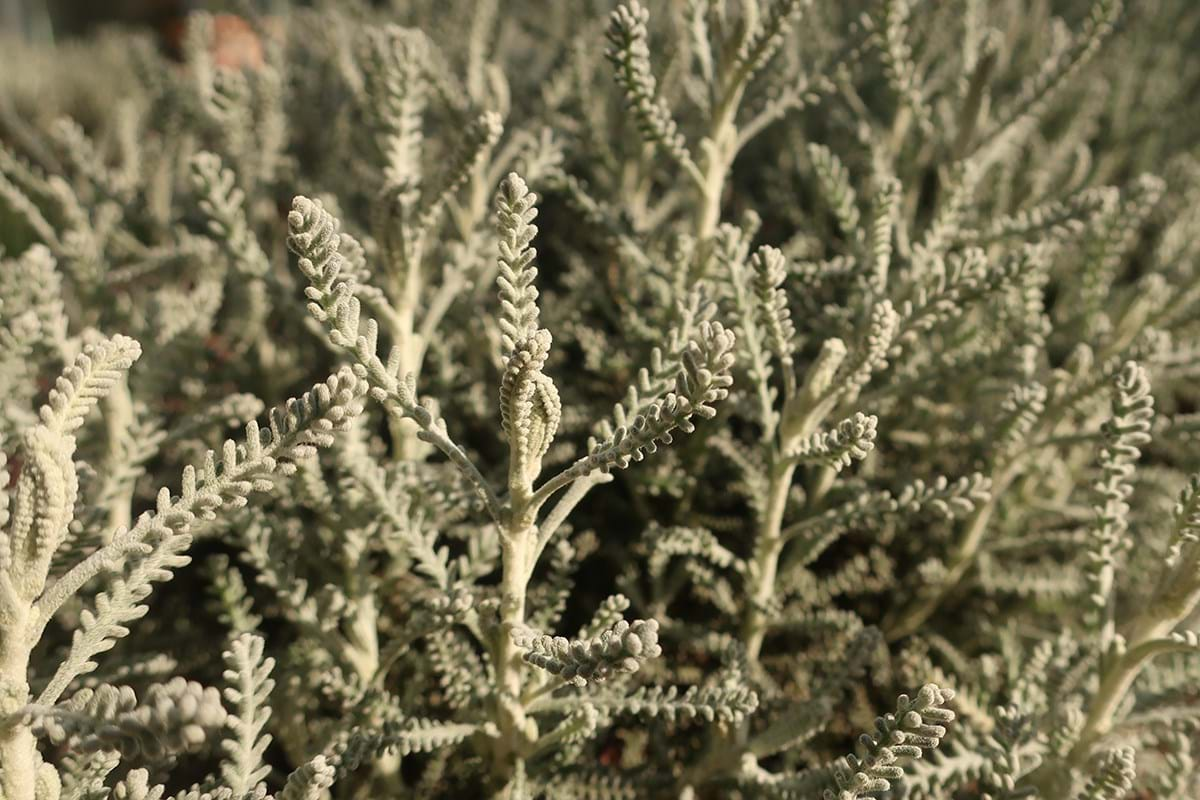 Photograph by Harriet Maxwell
Wall germander
Densely-packed dark-green, shiny leaves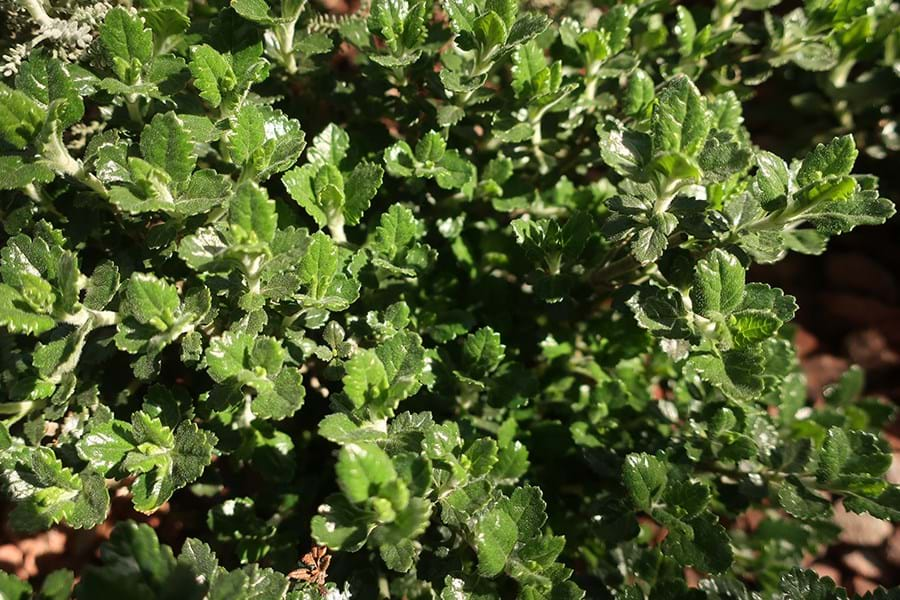 Photograph by Harriet Maxwell