A drawing room in 1830
By the 1830s this room was a female domain, used primarily by the women of the house for activities deemed appropriate, like reading or painting. There was also a growing interest in interior design, with a number of influential publications giving advice.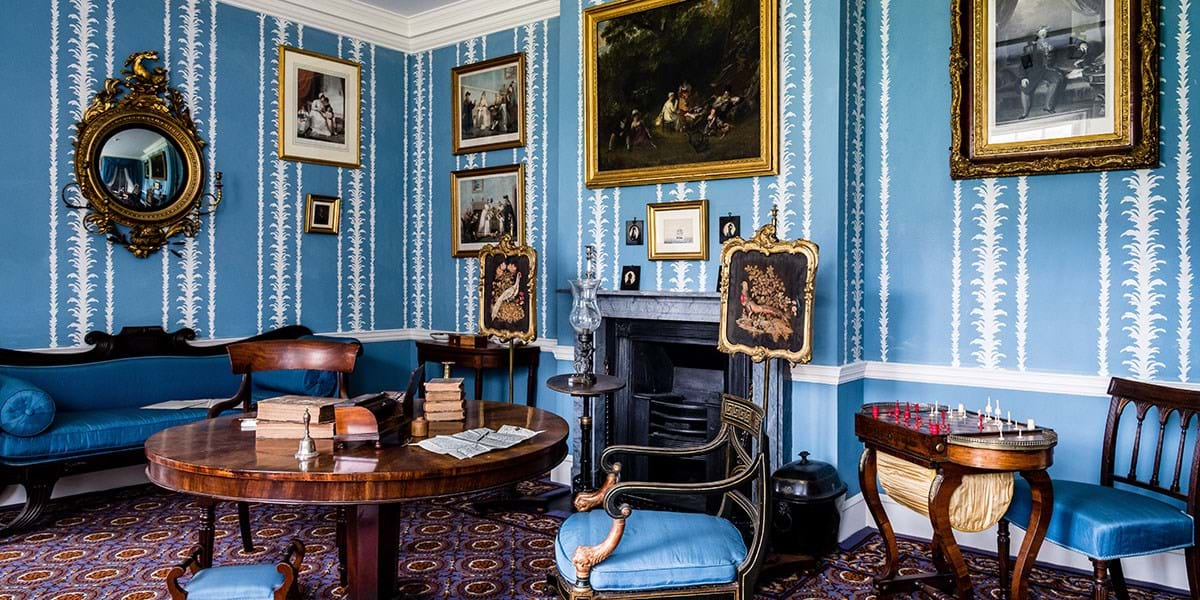 Photograph by Em Fitzgerald
What's happening
It is mid-afternoon and a mother and her daughters are gathered in the drawing room.
The mother is relaxing on the sofa, reading her monthly magazine and catching up on the latest fashions.
At the central table, her eldest daughter is practising her watercolours, while the younger daughter is writing a letter to her cousin who lives on the other side of London.
She has set up the chessmen on the games table at the back of the room, ready to challenge her brother to a game of chess when he comes home from school.
Objects to look out for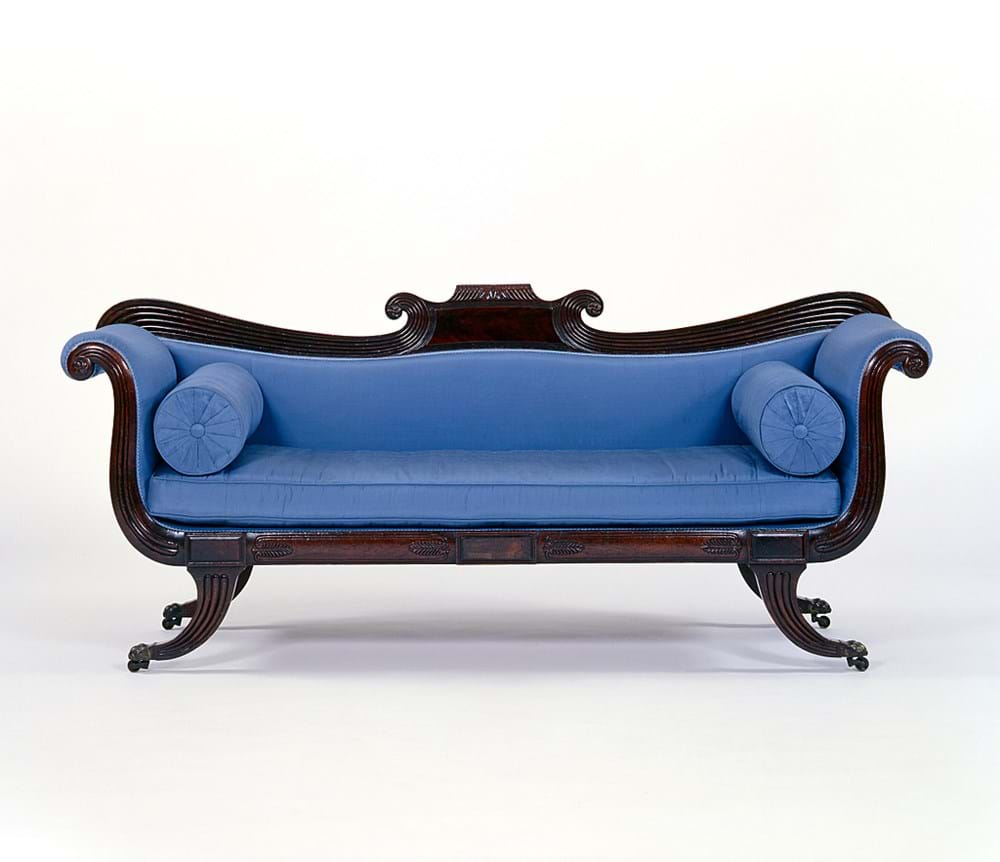 Object number 2/1937
Sofa, about 1820
Sofas became common in homes in the early 1800s.
They were much more comfortable than previous types of seating and show how the main living space was becoming more informal and relaxed.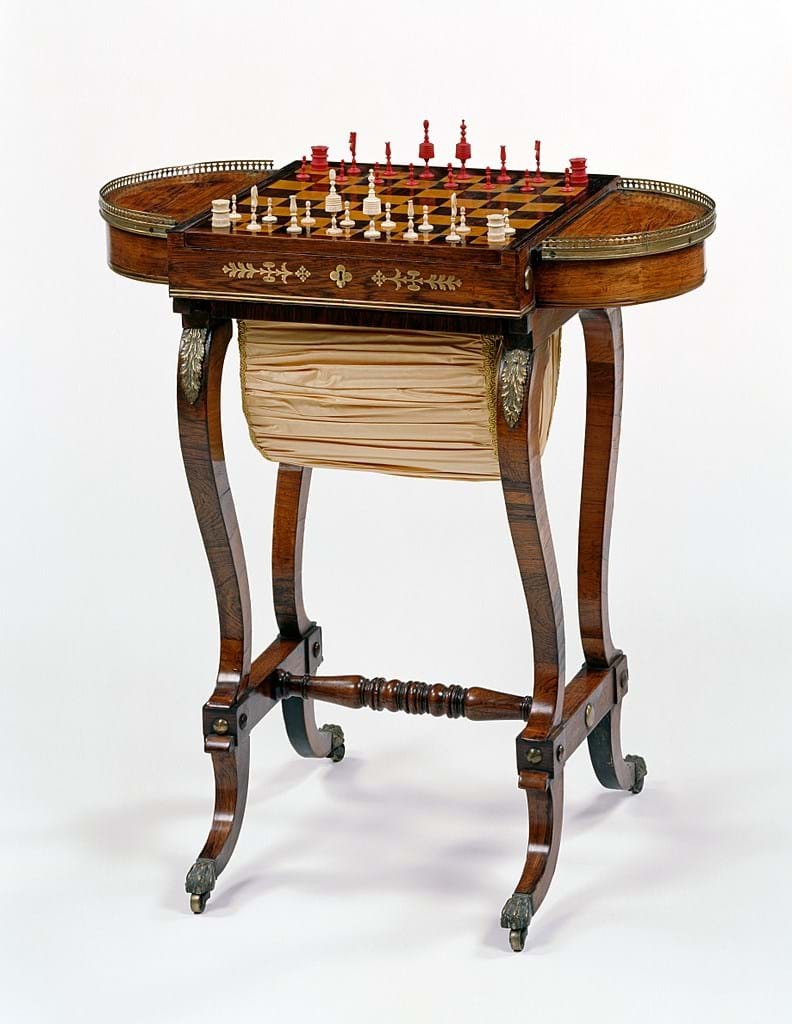 Object number 2/1996-1-2
Needlework and games table, about 1815
This small table is very versatile. As well as a reversible backgammon and chess board, it has a removable book rest for reading.
The silk bag you can see underneath was used to store embroidery and needlework.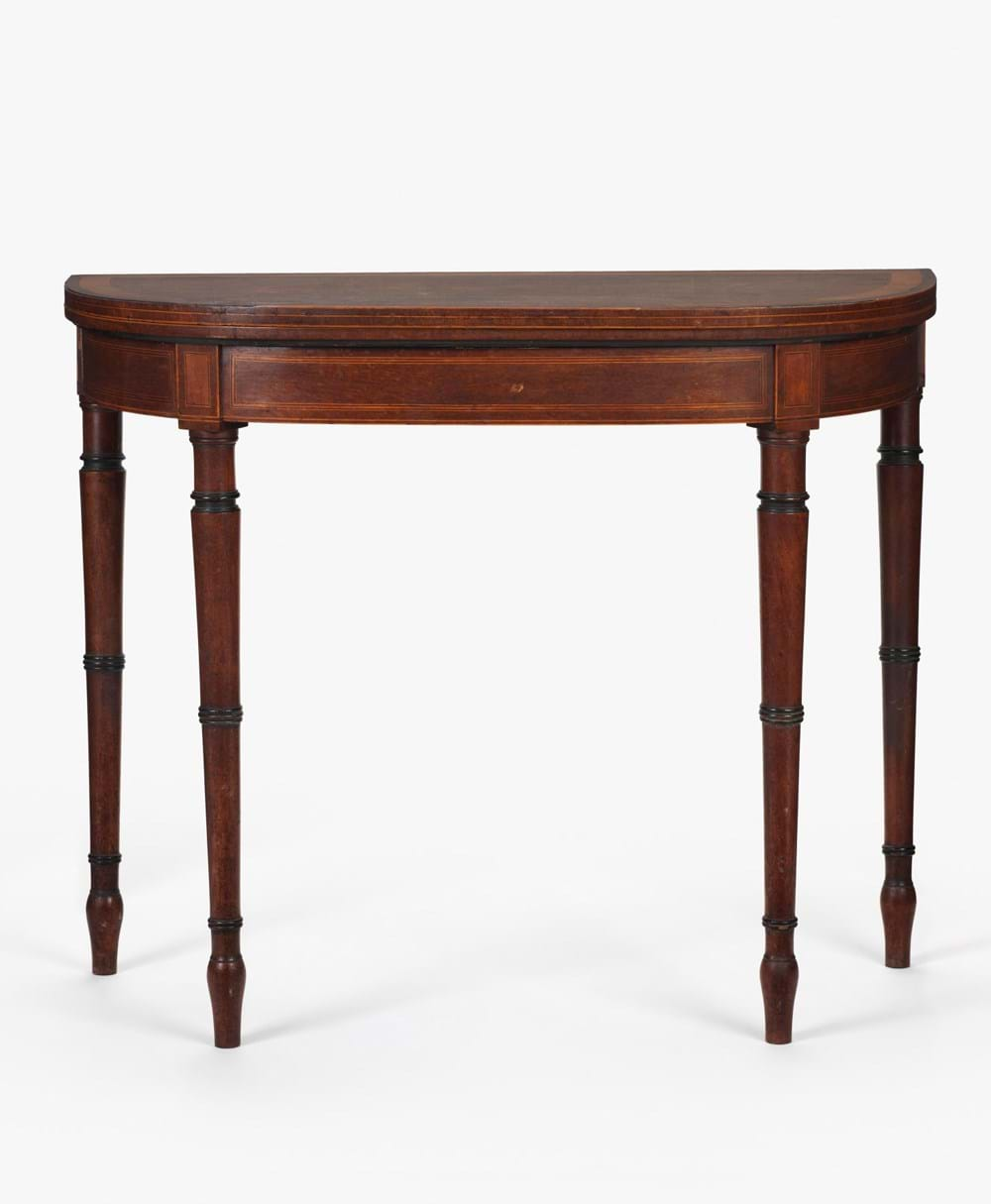 Object number 85/2013
Centre table, about 1830
Large circular tables like this could be used for many different kinds of activities. Families used them for reading, writing, eating light meals and playing parlour games.