A front room in 1976
Curated by Michael McMillan, the 1970s front room explores the migrant experience of African-Caribbean families setting up home in the UK in the mid-20th century.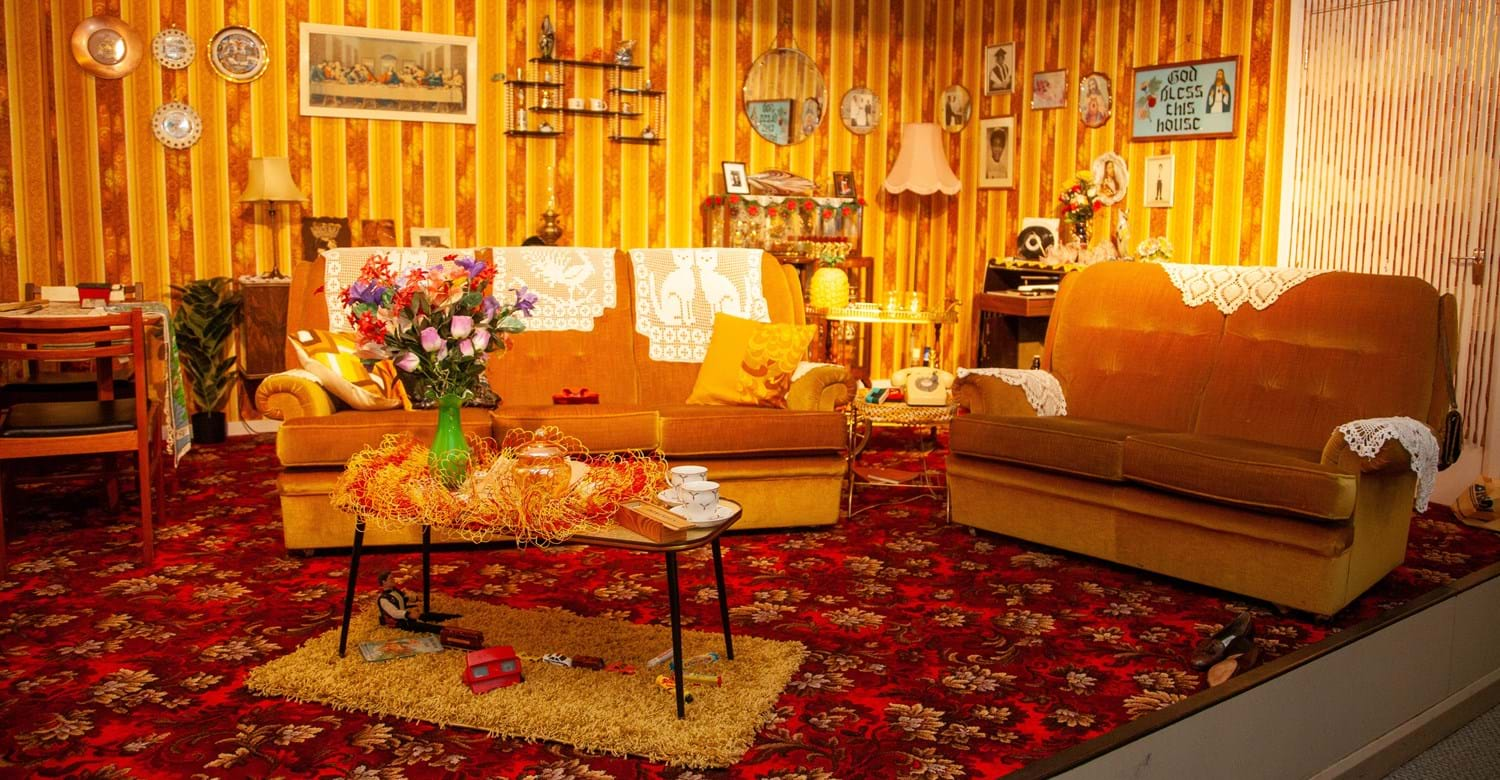 1970s Front Room at Museum of the Home - Image credit Gifty Dzenyo
What's happening
It's Saturday evening and there's a simple 'Saturday Soup' for dinner as everyone has been busy doing their chores to clean up the front room.
After dinner, the teenagers will head to their rooms and listen to Soul Spectrum and Roots, Rock, Reggae on Capital Radio while dressing up for the sound system dance tonight in Dalston.
With little sleep they will be woken early for church. Afterwards guests will be welcomed back to the house for rice and peas with stewed chicken and a glass of the Caribbean soft drink Mauby, while Jim Reeves plays on the radiogram.
Objects to look out for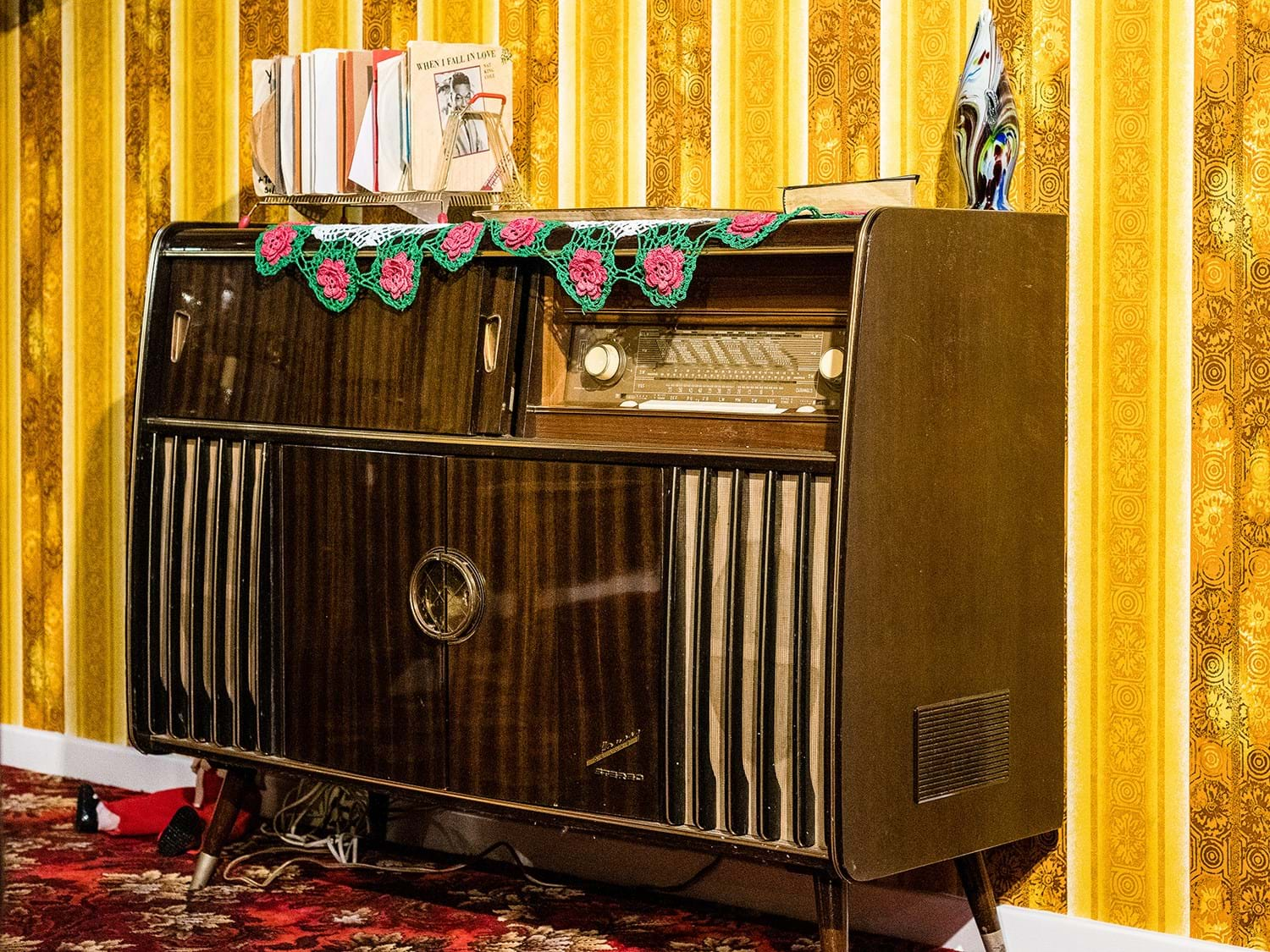 Radiogram, 1950s
This radiogram belonged to Ivy who came to the UK from Jamaica in 1959.
Ivy and her husband would listen to vinyl records on it, by artists Nat King Cole and Bob Marley, and on occasion pour themselves a Baby Cham or white rum from its drinks compartment.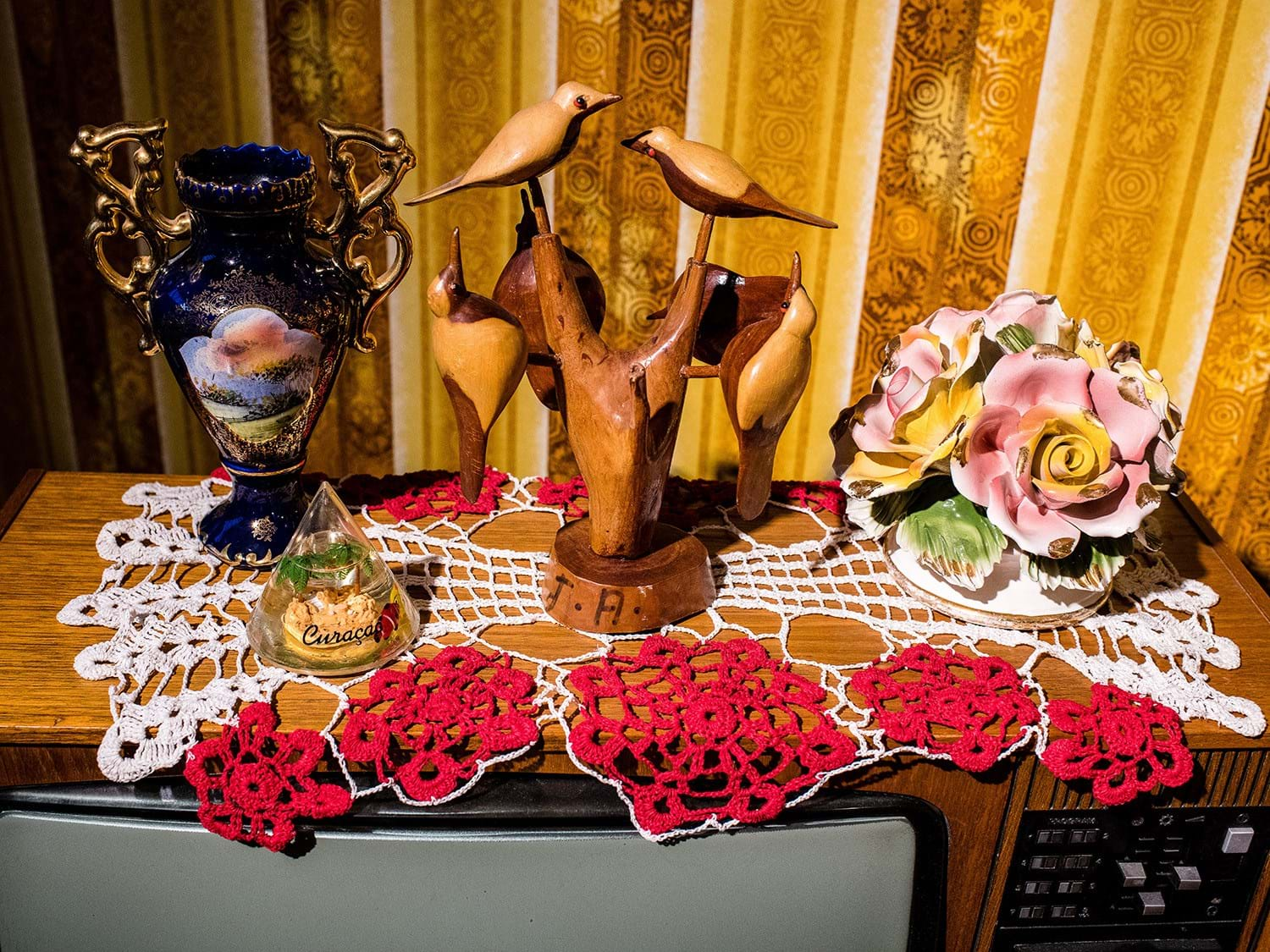 Crochet doilies, c.1970
Crochet was taught to young women in the Caribbean by Christian missionaries.
The pieces displayed in the room belonged to Michael's Mum, Letha, and family friends Cynthia and Linda, who like many Caribbean migrant women made pieces to supplement their income.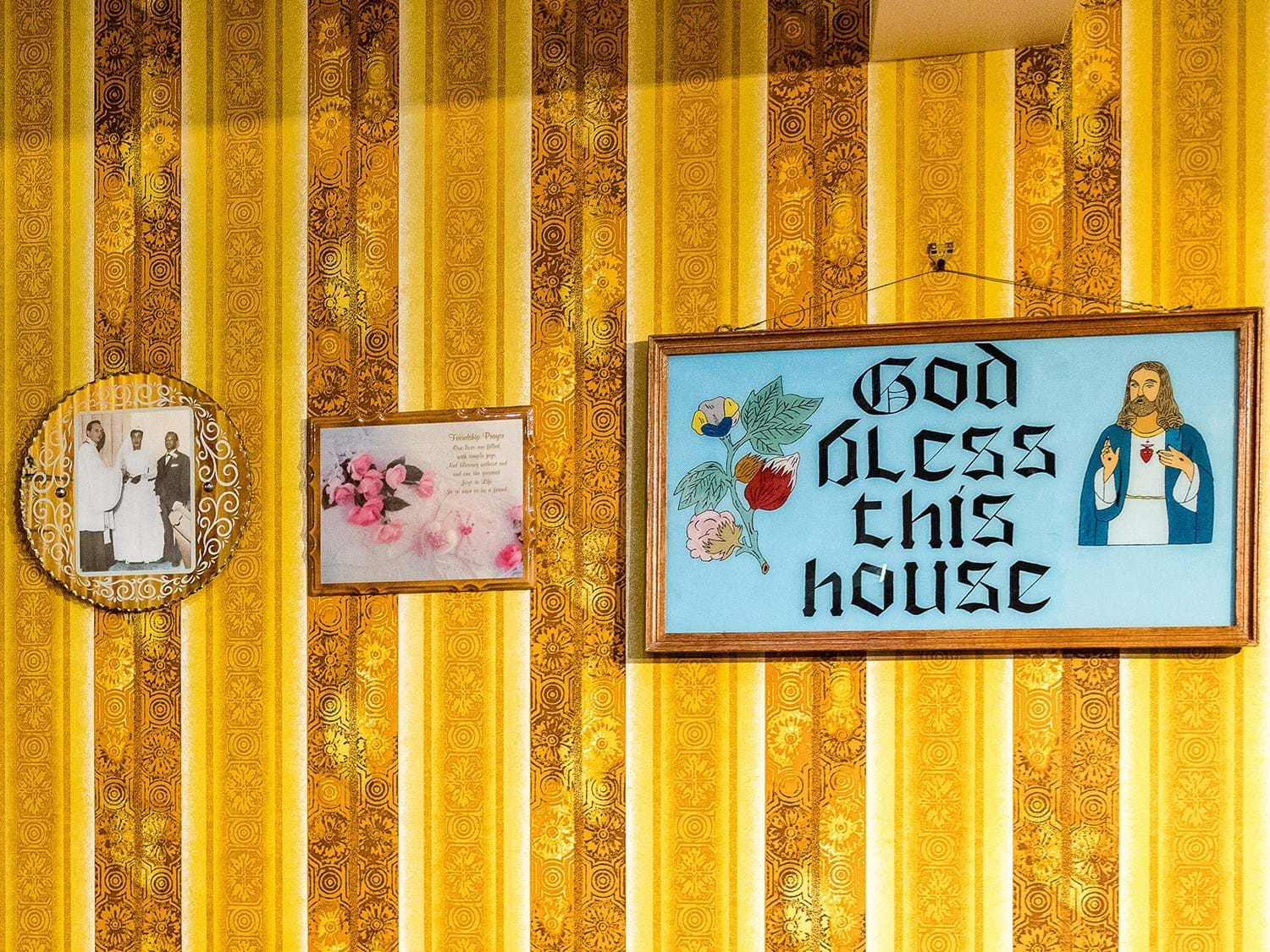 Wall hangings
The room is decorated with religious images and prayers as well as family photographs taken at weddings and special occasions.
A black velour scroll featuring a map of Saint Vincent hangs beside souvenirs brought back from church outings to seaside towns.
How Memory Survives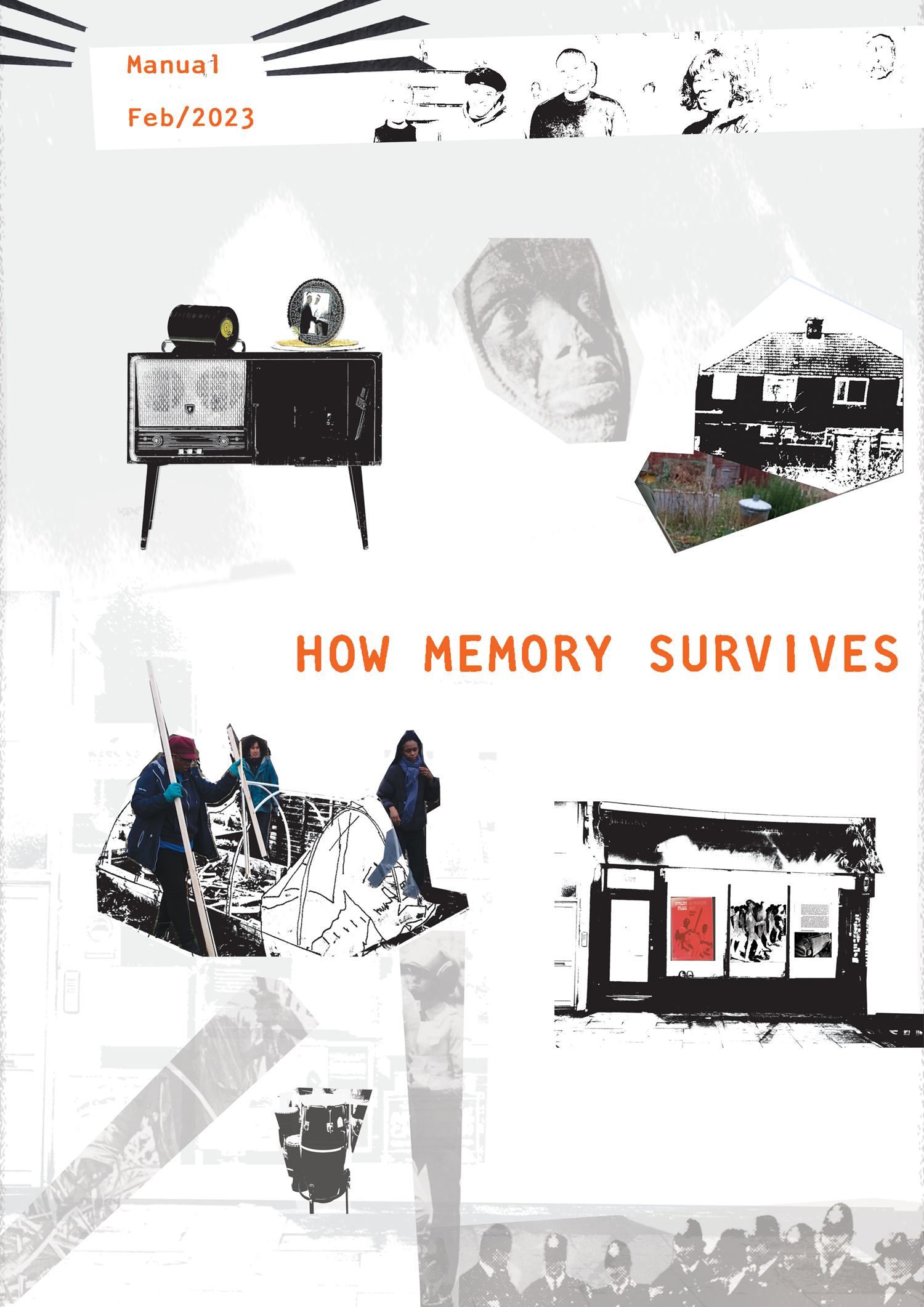 Caribbean migration to Britain sees 'arrivants' (Kamau Brathwaite) establishing homes where they could express their cultural identities and practices. Memory of these spaces brings into being their creativity, cultural and political activism, and survive as living archives. 
How Memory Survives is an evolving pamphlet that holds a critical intergenerational conversation between Caribbean and African elders, those born or raised in Britain and their wider communities.
This version [2/2023] explores how memory survives across Caribbean generations through various forms of audio-visual documentation, objects, oral histories, music, home publishing practices, and alternative approaches to making home in different environments.
Credits
Christxpher Oliver (Artist-researcher)
Michael McMillan (Artist)
Veronique Belinga (Producer, Museum of the Home)