A parlour in 1695
After the devastation of the Great Fire of London in 1666, thousands of new homes were built. The parlour was an important space for entertaining and was where the family displayed their wealth and status through their furnishings.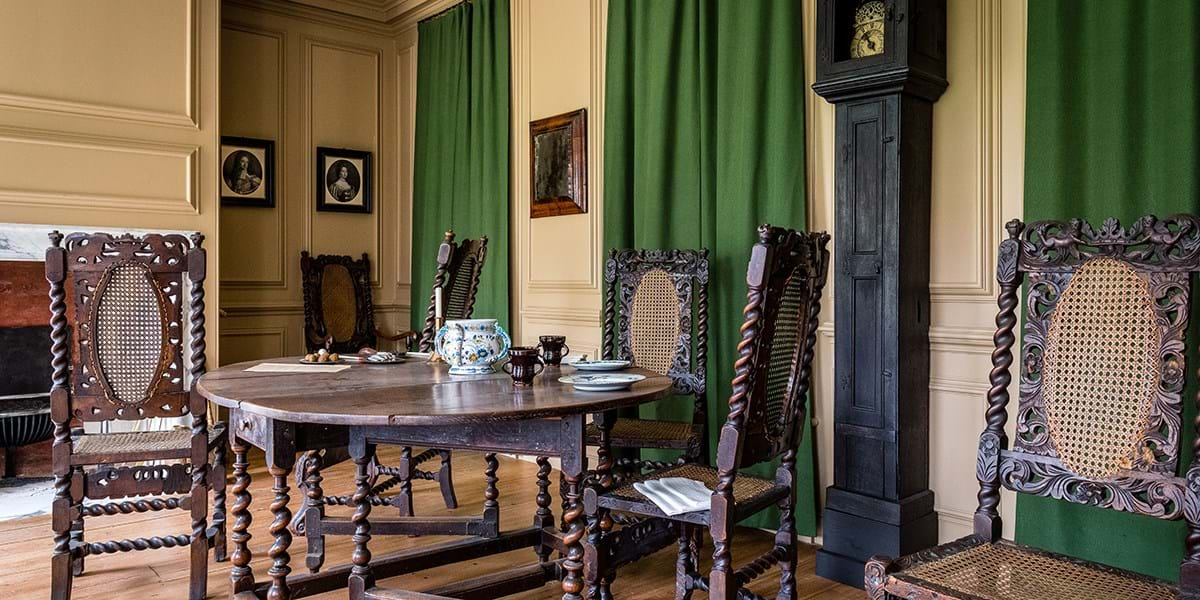 Photograph by Em Fitzgerald
What's happening
It is evening and the family have been joined by their friends for a light supper of cold meats and bread.
The table has been cleared by the servants ready for the group to play games and later listen to their son play the flute.
Once the servants have finished their tasks, they will join the family around the fire to listen to the music.
The family are proud to host their guests in their smart new room – their house is typical of those built to replace the thousands that were destroyed in the Great Fire of London a few years before.
Objects to look out for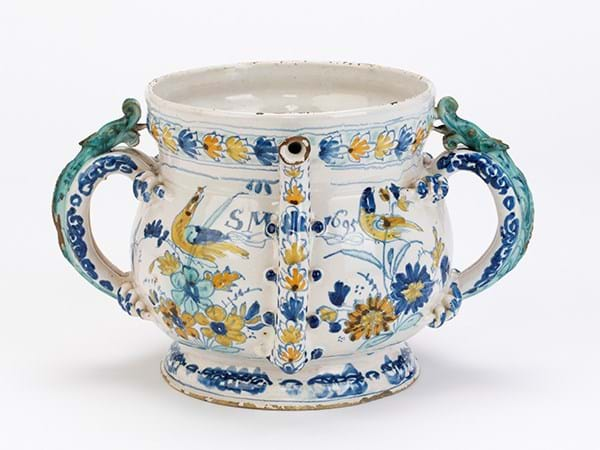 Object number 185/2015
Posset pot, 1695
Posset is a hot milky and spiced alcoholic drink, which was thought to have medicinal benefits, due to the stimulating effects of the spices and alcohol.
It was often served from posset pots at special occasions, which were passed around from guest to guest.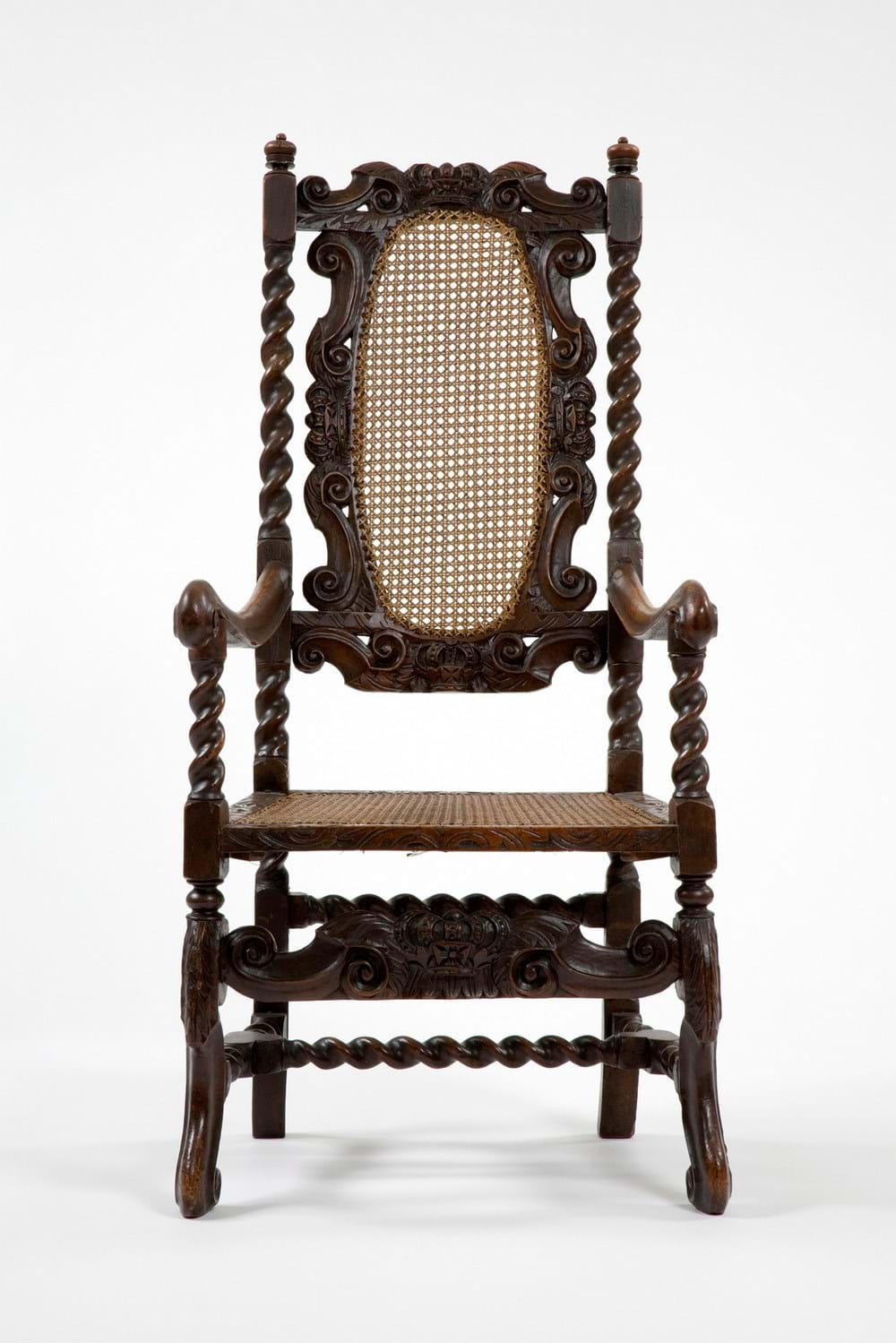 Object number 45/2006-1
Cane chair, about 1685
Cane chairs were affordable, stylish and lightweight.
They could be easily moved around the room as needed and were often placed at the side of the room when not in use.
They were the most common chair in middle-class homes from the 1690s to the 1720s.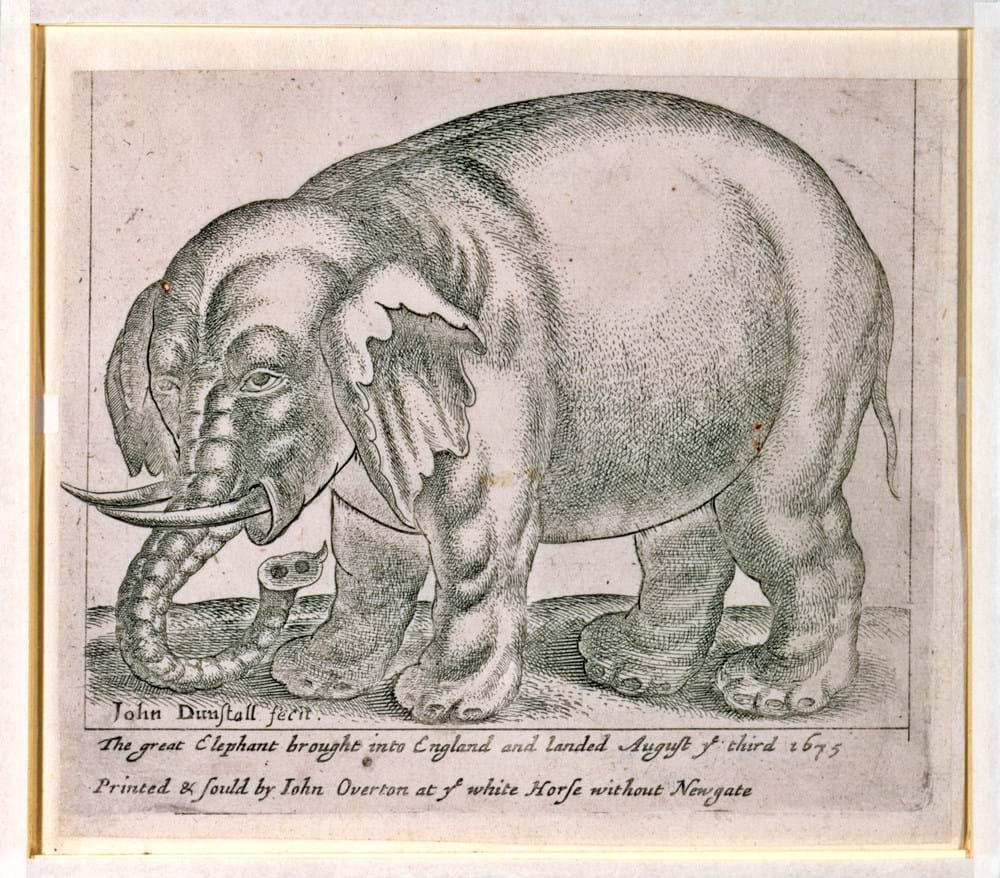 Object number 39/1994-12
Elephant, John Dunstall, about 1675
This print was drawn from a live elephant that was brought to London in 1675. The public would have been fascinated by this strange animal from a distant land.