Loft-style apartment 1998
Industrial and commercial buildings were converted into residential units, leading to higher rents and the gentrification of east London. Flexibility and space were a key feature of loft apartments. The living space was framed by big windows and the open plan kitchen/dining room was divided into zones by the furniture.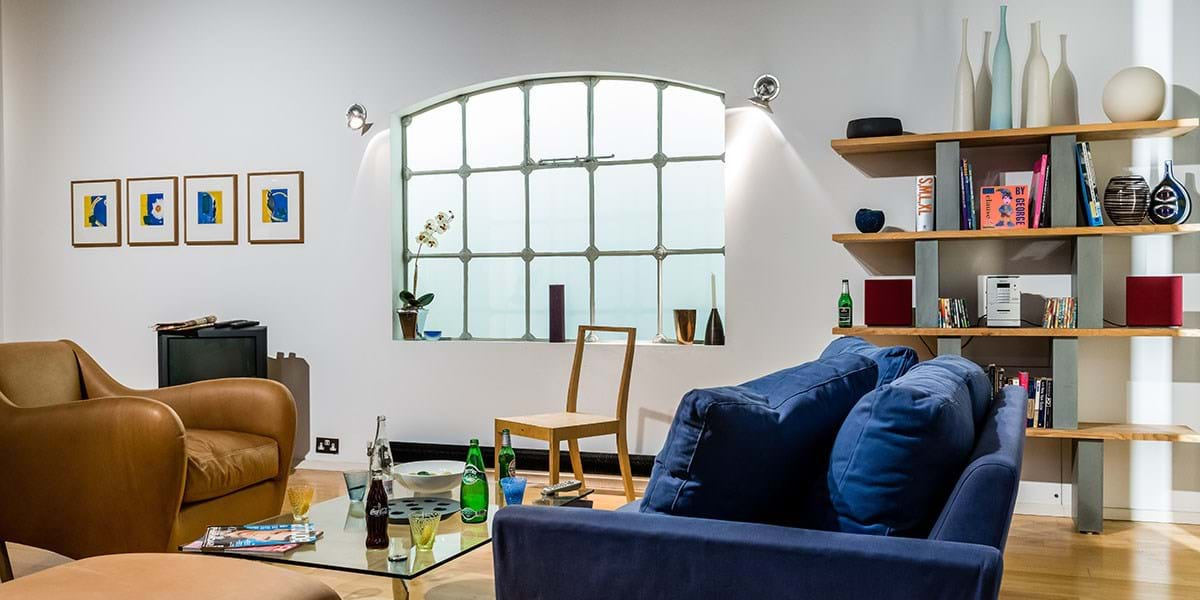 Photograph by Em Fitzgerald
What's happening
It is 7pm and the couple who own this apartment are entertaining some friends tonight.
Whilst his partner picks up some snacks on his way home from work, Steve pours drinks for their friends who have already arrived.
The open-plan design of this apartment makes it ideal for entertaining guests, with the kitchen, living and dining areas all in one space.
The large industrial window is the focal point of the room, with light allowed to flow almost uninterrupted throughout the minimalist interior.
Objects to look out for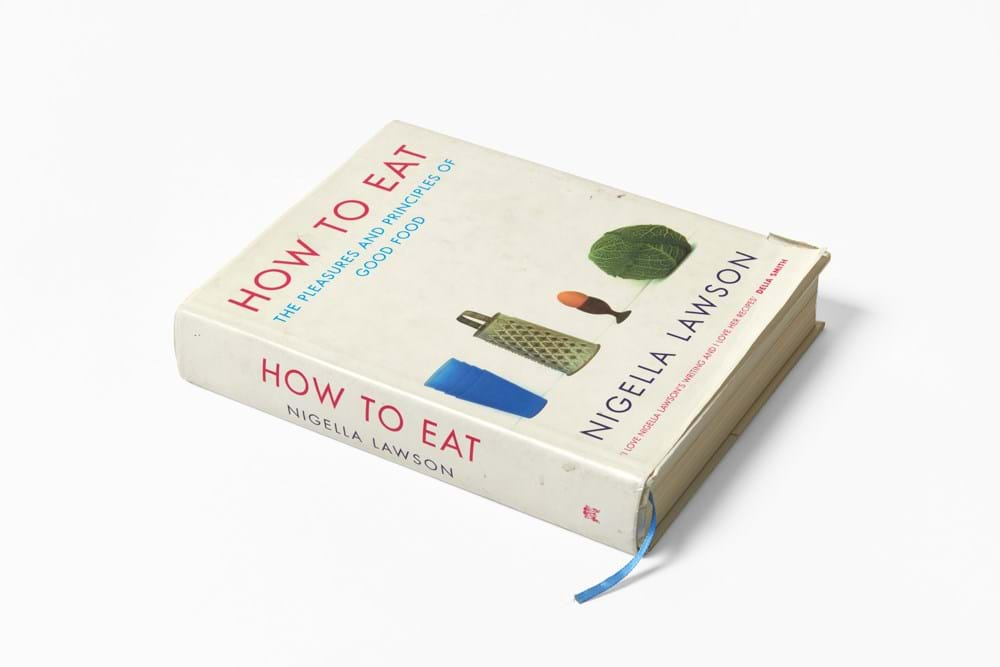 How to Eat by Nigella Lawson, 1998
Chefs like Nigella Lawson and Jamie Oliver helped change the image of home cooking from a chore into a fun, and even cool, activity.
Nigella begins her book with the words 'I am not a chef', and it was this more casual take on dining at home that made cooking part of a new fashionable lifestyle.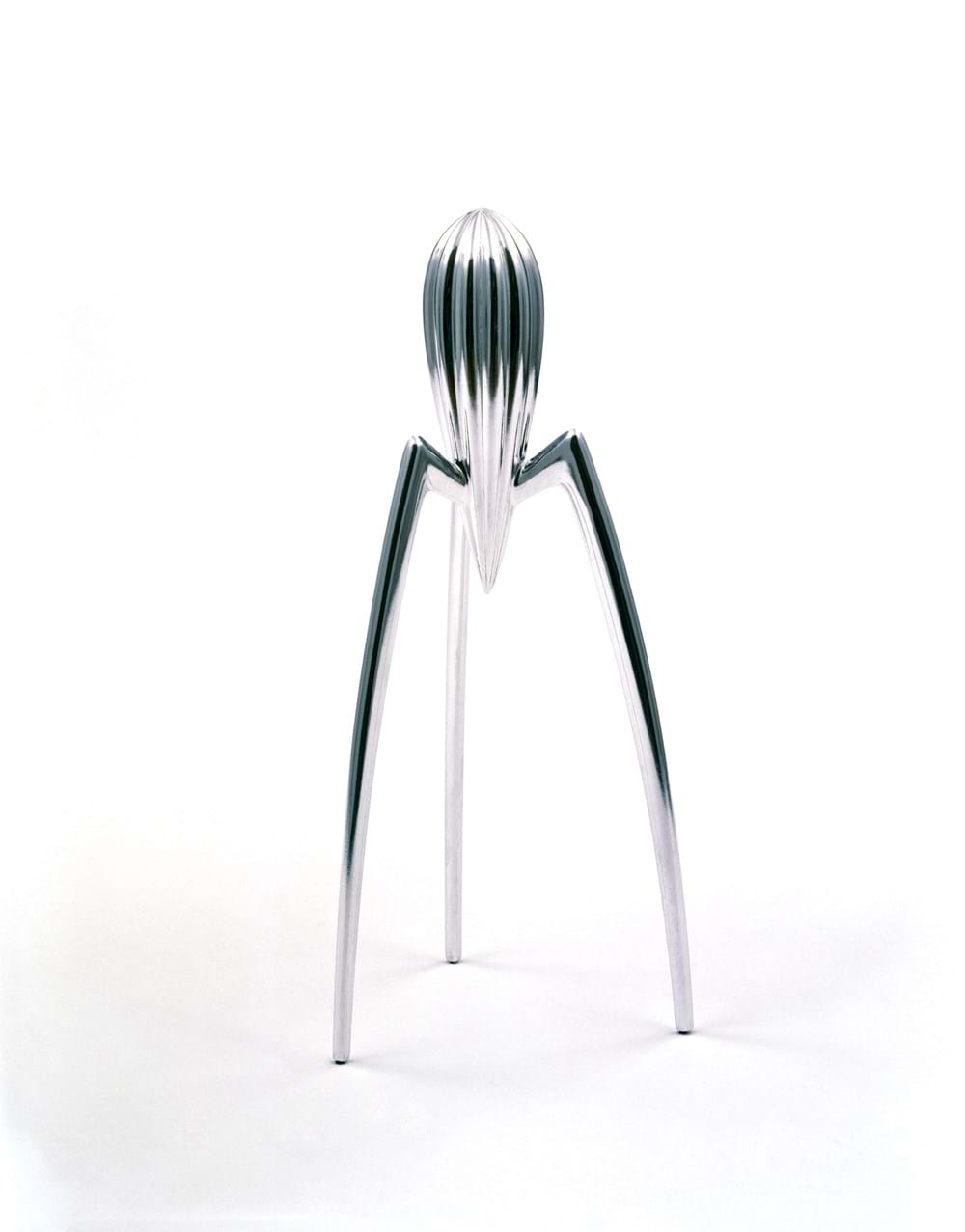 Object number 19/1999
Juicy Salif lemon squeezer Philippe Starck, 1998 
French superstar designer, Philippe Starck, had the idea for this lemon squeezer while eating calamari.
Sketching squid on his placemat, Starck's lunchtime doodles evolved into the alien Juicy Salif, which would become a bestselling product for its manufacturer, Alessi.
More a postmodern sculpture for the home than a kitchen appliance, the unstable three-legged lemon squeezer was never intended to be the most practical tool.
Starck is rumoured to have said that the Juicy Salif was 'meant to start conversations' rather than 'squeeze lemons'.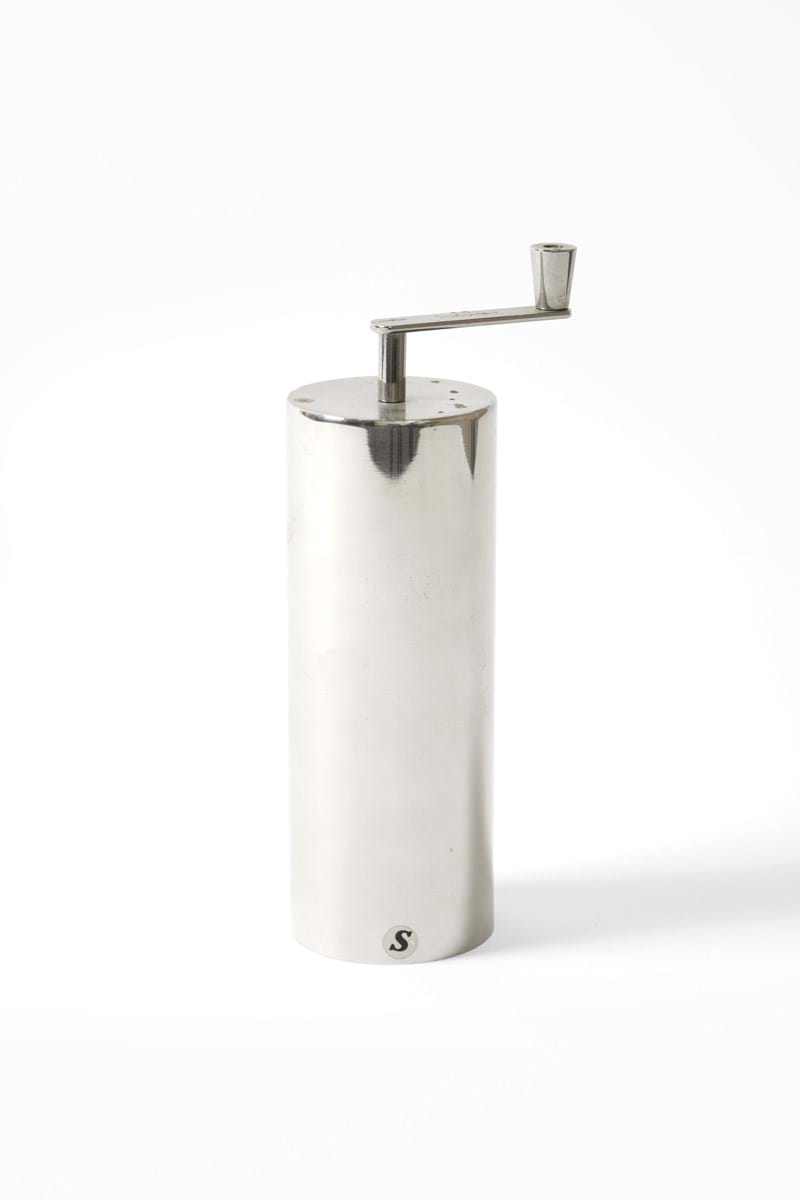 Object number 57/2001
Pepper grinder, Habitat, 2000
The popularity of the loft look spread across the home, even influencing things like pepper grinders. This pepper grinder looks like a stray piece of machinery and embodies the industrial look of the era.