Faith and religion
A central part of many homes, faith can provide order and comfort. It can give our time at home a sense of purpose or can simply be an ordinary part of everyday life.
For many, home is a place to pray, a place where family and friends gather to celebrate festivals and life events, and a place to express religious identity.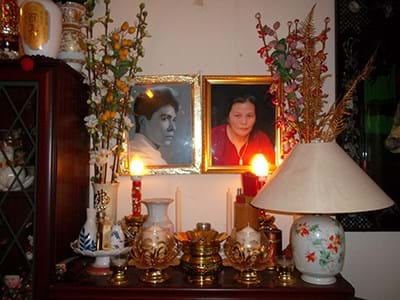 'Altar to pay respects'
Mr S was born in Vietnam and now lives in Hackney. He came to the UK in 1979 as a refugee.
A practising Buddhist, he has altars in his home dedicated to his deceased mother and father, as well as altars to the Buddha and other deities.
'You must always have an altar for your parents if they pass away, or your grandparents, or your siblings, whoever passed away, you must have an altar to pay respects.'
Mr S. From our Documenting Homes collection
---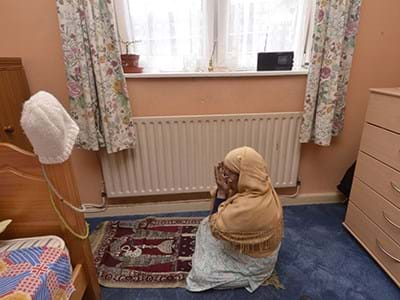 'I offer Namaaz'
Rajahan was born in Bangladesh and came to London in 1966. A Muslim, she practises her faith daily in her home, using her prayer beads in her sitting room and offering prayers in her bedroom.
'I offer Namaaz [prayers] after finishing cooking in the morning. I offer my Namaaz in my bedroom. And after eating, I watch television.'
The ritual of welcoming guests into her home is important to Rajahan.
'Once guests do come here, they remove their shoes in the passage. After removing, they sit at the sitting room. I then come and arrange for tea.'
Rajahan. From our Documenting Homes collection
---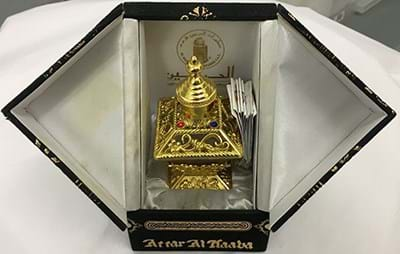 Perfume
Saira uses perfume as part of her daily prayer routine at home in Waltham Forest, east London.
This perfume was bought for her as a gift by a family member on a trip to Pakistan. Its box is shaped like the Kaaba, the sacred site in Mecca, Saudi Arabia, toward which Muslims pray.
Objects brought back from hajj (pilgrimage) connect Saira and her family to a wider religious community (ummah).
Saira keeps a collection of perfume bottles on display in her front room, where she prays throughout the week and keeps her prayer mats (jānamāz).
Perfume bottle and box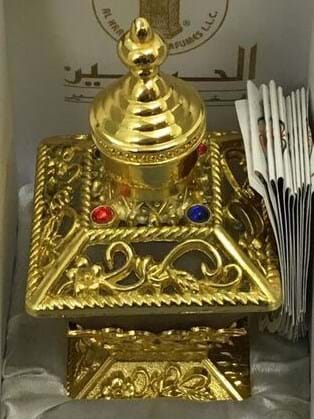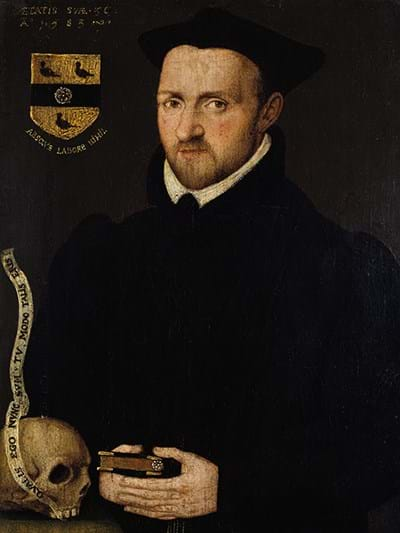 Holding a prayer book
The identity of the person in this portrait is unknown. Whoever they are, the book they are holding indicates their devotion and discipline, and wealth.
It is likely a prayer book, bound in expensive black leather or velvet with brass or silver corner-pieces and gilded page edges. The tasselled page marker would have allowed them to mark several prayers at once.
Prayer, reading of devotional works and reflecting at home on the meaning of sermons were an important part of the religious lives of many Londoners in the 1600s.
Portrait of a man, artist unknown, dated 1583