Food and dining
Who we eat with, what we eat and what we eat with has changed dramatically over the last 400 years. But food has always been central to life at home.
Global trade introduced new dishes, ingredients and materials to the dinner table. And our behaviours around mealtimes have changed, from dining becoming more formal to the main meal being eater later in the day.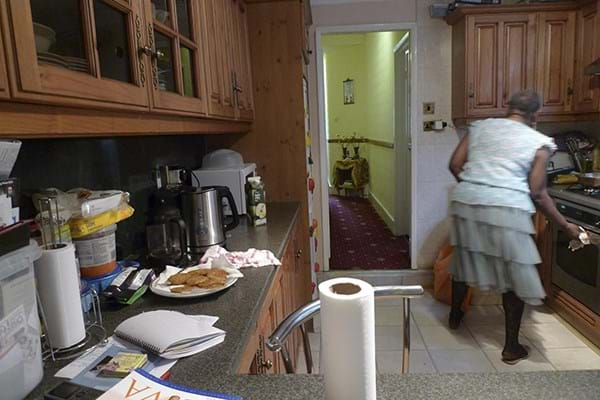 'Chicken is my favourite'
When she first moved to London from Jamaica as a young woman Myrtle would invite friends and family into her home to pray and enjoy food.
'Every week…we probably cook together you know...curried goat, mutton and oxtail…Chicken is my favourite…if you want to eat with a knife and fork it's up to you...people sit with [their meal] in their lap. Relax. My home is a home where you come and relax, be yourself really.'
Photograph of the Myrtle L in the kitchen in her home in Forest Gate, London, 2011 From our Documenting Homes collection
---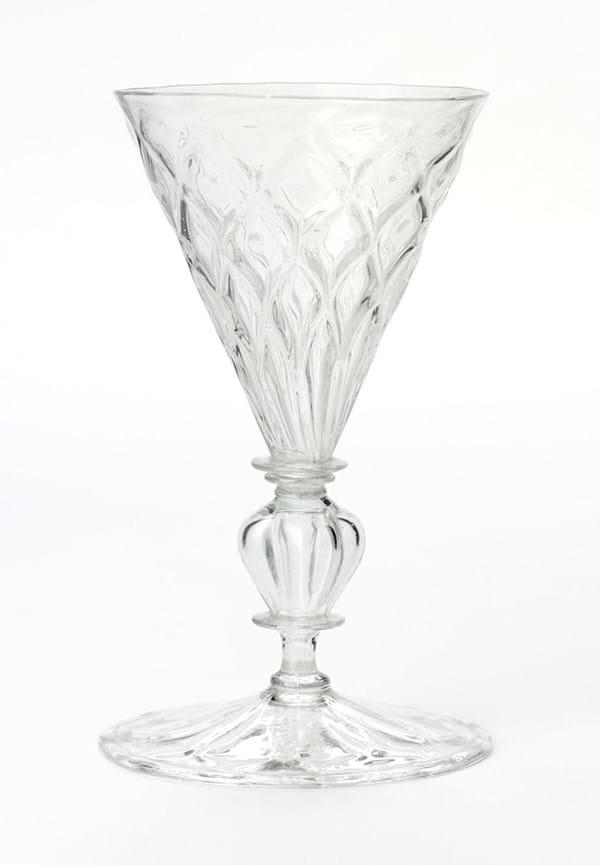 Wine glasses
Drinking alcohol at dinner was an essential element of hospitality in Britain in the 1700s.
Wine glasses in the 1700s were much smaller than those used today. This was just as well as they would be downed whenever a toast was made, which was often during formal dinners.
The decoration on these glasses gave a sparkling result, particularly in candlelight. As dinner time slipped later into the day, it was more important to have glittering tableware in the home to capture the fading light.
Wine glasses, 1680–1770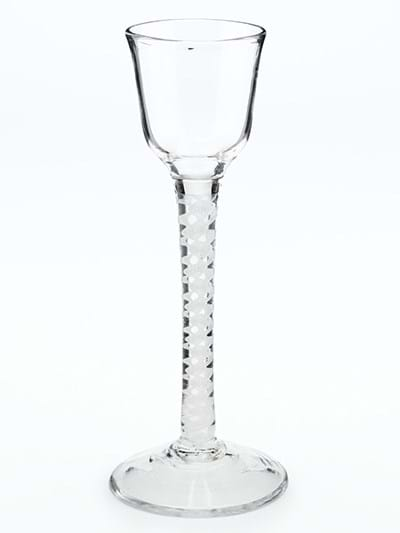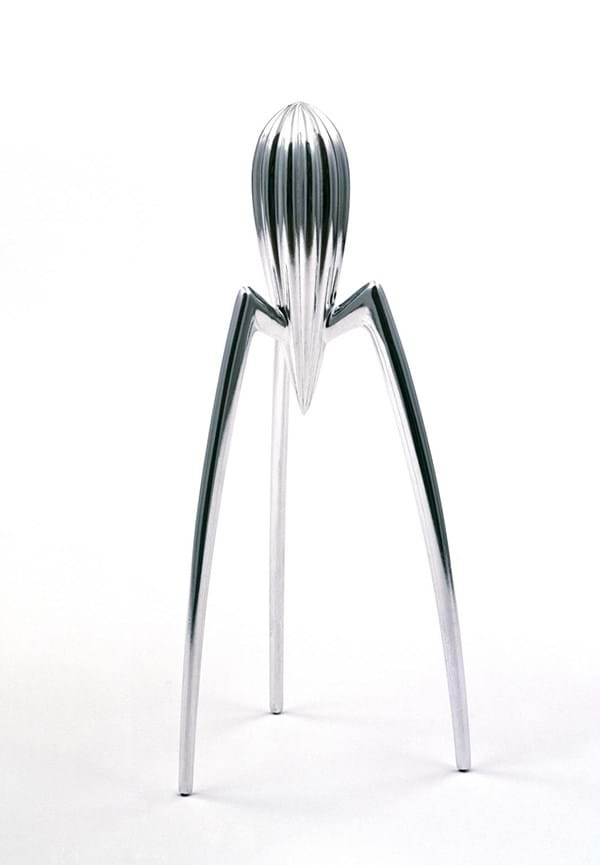 Juicy Salif
French designer, Philippe Starck, had the idea for this lemon squeezer while eating calamari.
Sketching squid on his placemat, Starck's lunchtime doodles evolved into the alien Juicy Salif, which would become a bestselling product for its manufacturer, Alessi.
The unstable three-legged lemon squeezer was never intended to be the most practical tool. Starck is rumoured to have said that the Juicy Salif was 'meant to start conversations' rather than 'squeeze lemons'.
Juicy Salif lemon squeezer. Philippe Starck, 1998
---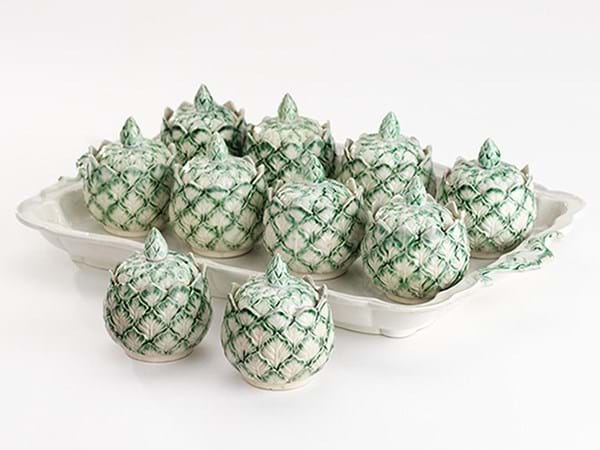 Custard cups
These artichoke-shaped pots were designed to serve custards.
Custards were a popular food in the late 1700s.
Recipe books give directions for making them by boiling cream with egg yolks, often with cinnamon and sugar, and then flavouring with lemons, almonds or oranges, before pouring the rich mixture into 'little china cups'.
Although sweet, people would eat custards alongside roasted and boiled meats.
Set of custard cups, 1780s–90. Pearlware
---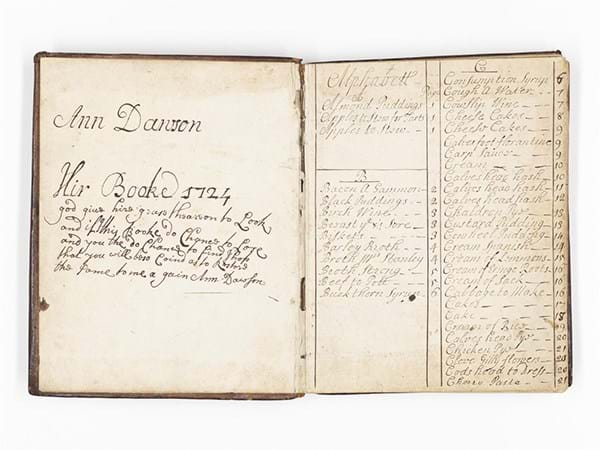 Recipe book
The book includes recipes for meats and main dishes, puddings, cakes, pastries, bread, sauces, syrups and wines.
Herbs and imported spices season almost every dish, demonstrating the impact of global trade on the English dinner table.
The book also includes a number of remedies for medical ailments, including consumption, hysterical fits and scurvy.
Manuscript recipe book by Ann Dawson, 1724
---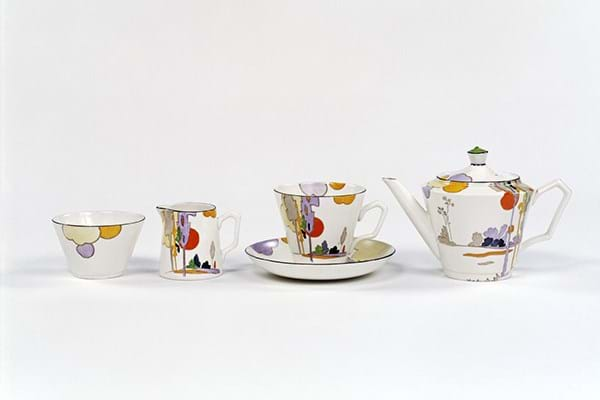 'Woodland' tea set
The abstract design of this set echoes the Modern style which dominated domestic interiors in the 1930s.
The style of everyday tableware is always changing. Designers introduce new shapes, colours and patterns to attract buyers.
Tableware across the last 100 years provides a picture of the main developments in style and taste.
'Woodland' tea set by John Tams and Sons Ltd. at Crown Pottery, 1930–1940
---