Experience
Lola's story
30/03/2021
Lola grew up in care from the age of four. During her teenage years, she spent a lot of time on the streets and became immersed in gang culture. 
Lola's story comes from Centrepoint, and is part of a series published for our Behind the Door campaign. All names have been changed.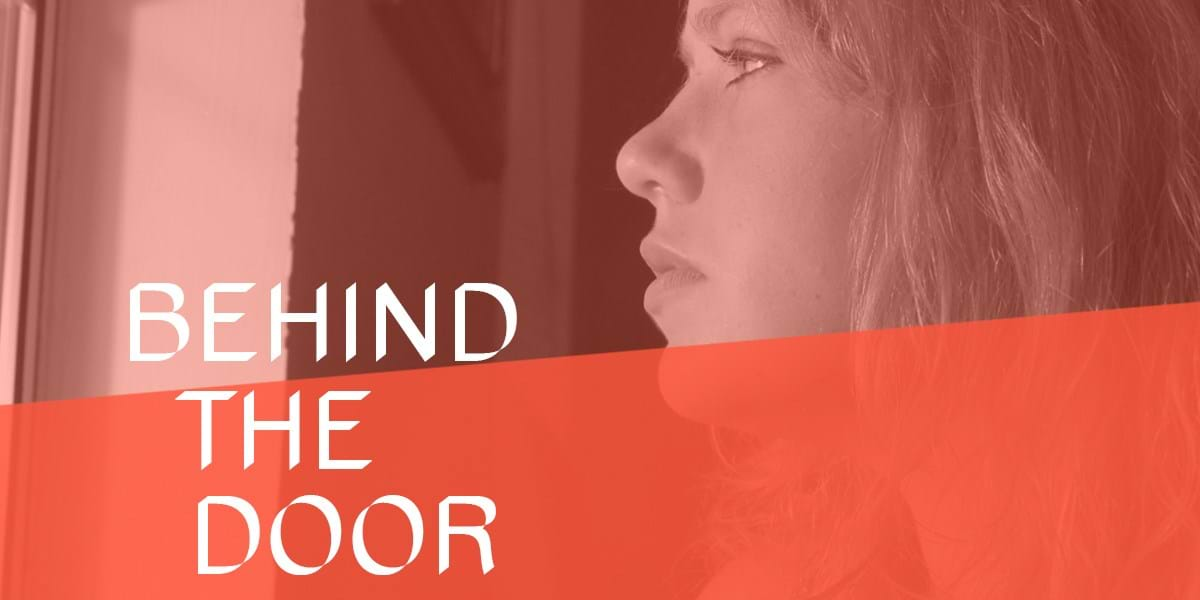 After a number of abusive relationships, Lola ended up escaping her area along with the bad memories and was referred to Centrepoint. During her time with Centrepoint, she enrolled on a number of courses and programmes provided by the organisation. Lola has particularly enjoyed catering and hospitality and is very close to completing her traineeship with a major media company. She has recently moved into her own flat and is looking forwards to the future.
Growing up
Lola describes her adolescence as wild. "I was living the street life – alcohol and drugs. I had quite a lot of abusive relationships because of the people I was hanging around with. It was very scary and emotional."
"I was around gangs – I didn't get involved in craziness, but I was around bad influences and I had people in my ear, pressuring me – I'd think it was acceptable, but it wasn't."
I believe people get involved in gangs due to family issues. Mostly it's not having someone there to talk to you and guide you in the right way so you turn to someone else.
When Lola got into a new relationship, she left her foster family to move in with him. After a short time, he started become abusive and Lola felt trapped.
"I felt I could only depend on him. He used to poke me on my arm and legs with sharp objects like knives. Not deep, just a little poke to shut me up. At that point, I wasn't really in my right mind. I didn't have anyone else to lean on. I didn't care what he did."
Finding Centrepoint
Lola ended up at Centrepoint when she left her borough. "There were too many bad memories and I just wanted to get away. Luckily, my new council found Centrepoint for me and I was there for about a year. When I turned 22 they helped me to secure my own flat."
"When you're a Centrepoint resident, if the staff see that you're vulnerable and don't want to do anything with yourself, they will check up on you and encourage you. They always make sure you're OK and are very keen to help you."
Centrepoint traineeships and programmes
Lola has completed a woodlaying and printing course through Centrepoint and The Prince's Trust. She has also completed a catering programme and is about to finish a hospitality traineeship at a major media corporation.
"The staff were always telling me about this free cookery training. One day I decided to go and eat some of the food. I came; I ate the food; they didn't make me feel uncomfortable. The next time I went a bit earlier and gradually they started to get me involved. People would tell me how good the food was and it was just such a good feeling to see they were enjoying what I'd prepared. It makes me happy to know I've contributed to their enjoyment. Now I love cooking."
"Because I've passed my hospitality assessment with Centrepoint, Tom, the hospitality trainer at Centrepoint, connected me with a great traineeship. Tom is so cool. He's a great guy, good chef. Very easy to understand and gives me really clear instructions. He's great to work with."
"Centrepoint link you up with great places. They won't link you up with fast food outlets, they'll link you with companies where you feel you are making progress, where you want to do your best and you don't want to give up."
"I'm really enjoying my traineeship. I love it; I love serving the customers and presenting food on the plate, it's fun and creative."
Looking forward
If I hadn't connected with Centrepoint, I wouldn't be where I am now. I wouldn't be thinking about education or achieving my goals. Centrepoint makes you want to do better.
"Sometimes making the staff proud of you is a real buzz and I want to make them proud again. A lot of the young people at Centrepoint don't have family to be proud of them. You start feeling you can do better because the staff lift you up. They believe in me and that helps me to believe in myself."
---
Lola's story is part of a series published as part of the Behind the Door campaign.
Behind the Door is a new campaign to change the lives of the many women and families facing homelessness today. It is a partnership between the Museum of the Home and London Homeless Collective.
We need your help to succeed in our collective goal of ending female homelessness.