Behind the Door
Behind the Door is our campaign to change the lives of the many women and families facing homelessness today. Read about our goals and recent developments below.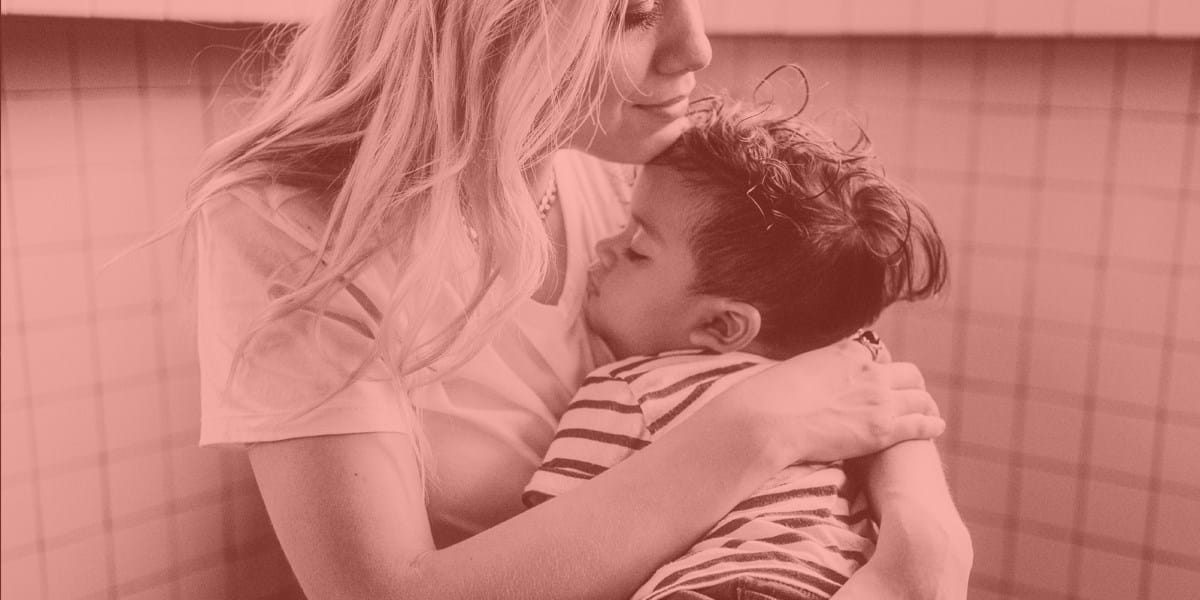 Together we can make a difference
The Museum of the Home is partnering with the London Homeless Collective to help tackle this increasing but under-resourced problem.
We need your help to succeed in our collective goal of ending female homelessness.
Raise awareness of the unique issues faced by women and families experiencing homelessness in the UK
Collaborate with our partners and, with your help, find solutions to female homelessness
Shift perceptions about what homelessness is and challenge deep-set prejudices in surprising ways
Raise funds to achieve these objectives
Bring together key stakeholders to develop a pan-London strategy to tackle homelessness in women and children
What have we achieved so far?
Find out what we have been doing to reach our goals (click to expand)
Welcomed 10 Founding Sisters to the campaign
These amazing women are the backbone of our campaign – supporting fellow women financially and also with their ideas, time and networks.
If you are interested in becoming a Founding Sister please contact Lucy Littlewood, Director of Partnerships, at LLittlewood@MuseumoftheHome.org.uk
Raised £40,000 through our online auction in 2021
Our lots included kind donations from Luke Edward Hall, Skye McAlpine, Maya Njie, Zandra Rhodes, Matches Fashion, Anya Hindmarch, Faye Toogood, Studio DeGournay, New Craftsmen, and Catarina Riccabona.
Increased awareness through our panel series Home Truths
Home Truths: Why women why now? on 24 June 2021, discussed the impact of homelessness on women and families, why this is often invisible and what we can do to challenge perceptions and raise awareness.
Chaired by Aditi Anand, Head of Creative Content at the Migration Museum Panel. With participants:
Camilla Field from the Marylebone Project
Eleanor Greenhalgh from The Connection at St Martin's and Solace Women's Aid
Lucy Littlewood, director of partnerships at the Museum of the Home
Home Truths: Who's holding the baby? on 15 July 2021 explored the existing benefits system in the UK and the multiple ways in which single parents are affected by austerity.
Chaired by Katie Razzall, UK Editor, BBC Newsnight. With participants:
Polly Braden, Artist, Holding the Baby
Sally Williams, Writer, Holding the Baby
Barbeline, Collaborator, Holding the Baby
Victoria Benson, CEO, Gingerbread
Hosted our inaugural Festival of Home
An exciting weekend exploring ideas of belonging, what belonging looks like at home, who's granted belonging and where people belong. With talks, workshops and performances across the Museum site, featuring Emma Dabiri, Onjali Q. Raúf, Nikesh Shukla, The Bitten Peach and Valerie Bloom.
Supported the opening of the Marylebone Project
The Marylebone Project is London's first 24-hour drop in centre for women, and we are very proud to have played a part in its launch.
Viv's experiences of home
Viv's home is in Elephant and Castle. She has lived in Elephant for 20 years. Before then she was living on the streets. 
Listen to Viv
Hear from Viv on Up With The Lark podcast, with contributions from Jermaine Gallacher and Lucy Littlewood, about the Behind the Door campaign supporting London's homeless women and families.
Why Behind the Door matters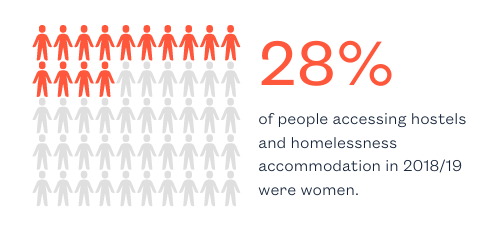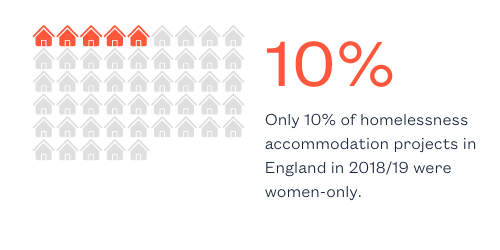 Shifting perceptions
Rick Henderson, CEO of Homeless Link, talks about perceptions of homelessness
"When the general public thinks about homelessness, the image that comes to mind is often that of an older man who sleeps rough, but the issue is a lot more than that.
With the Museum of the Home, we will be able to explore the homelessness that is happening every day in London, often behind closed doors, and often with women and families.
It's a challenging thought, but one that we looking forward to exploring artistically and intelligently."
Now more than ever
With the outbreak of Covid-19 the homelessness sector is facing an unprecedented challenge.
Living on the street or in temporary accommodation makes it so much harder to protect yourself or your family from the virus.
We must take action now to ensure that women and children facing homelessness receive the urgent support that they so need.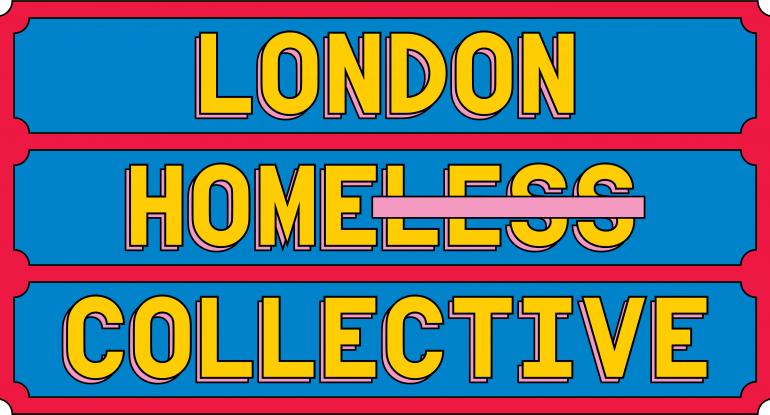 About the London Homeless Collective
The Museum of the Home is proud to be partnering with the London Homeless Collective on this campaign.
The London Homeless Collective is a movement of more than 25 charities that help people experiencing homelessness in London. The member charities reflect London's rich tapestry; some are household names working across our city while others are much smaller and local or specialise in supporting specific groups.
We believe that by collaborating – sharing our ideas, experience and opportunities – we can achieve our collective ambition of ending homelessness in London.
London Homeless Collective member charities
Akt, Barons Court Project, The Big Issue Foundation, Caritas Anchor House, Centrepoint, Church Army, Crisis, DePaul UK, Evolve Housing, Glass Door, Homeless Action in Barnet, Homeless Link, Housing Justice, Kingston Churches Action on Homelessness, New Horizons Youth Centre, The Passage, Shelter, The Salvation Army, Shelter, shp, Spear, The Connection at St Martins-in-the-Fields, West London Mission, YMCA, 999 Club
How it works
100% of the funds raised will go towards the Behind the Door campaign, which will allocate support to each partner organisation. 70% will go to the Museum of the Home to curate exhibitions, festivals, talks, workshops and educational resources to raise awareness and change perceptions, with 30% to the London Homeless Collective to deliver frontline activities.
Stories of home and homelessness
Everyone deserves the dignity of a secure home. Together, we can put female homelessness on the agenda in London and make positive, lasting change.
Keep up to date with all the latest from the Museum
Sign up to our monthly enewsletter for news and stories