Experience
Ramona's story
30/03/2021
Ramona suffered with her mental health from a very young age and was sectioned when she was just 11. 
Ramona's story comes from Centrepoint, and is part of a series published for our Behind the Door campaign. All names have been changed.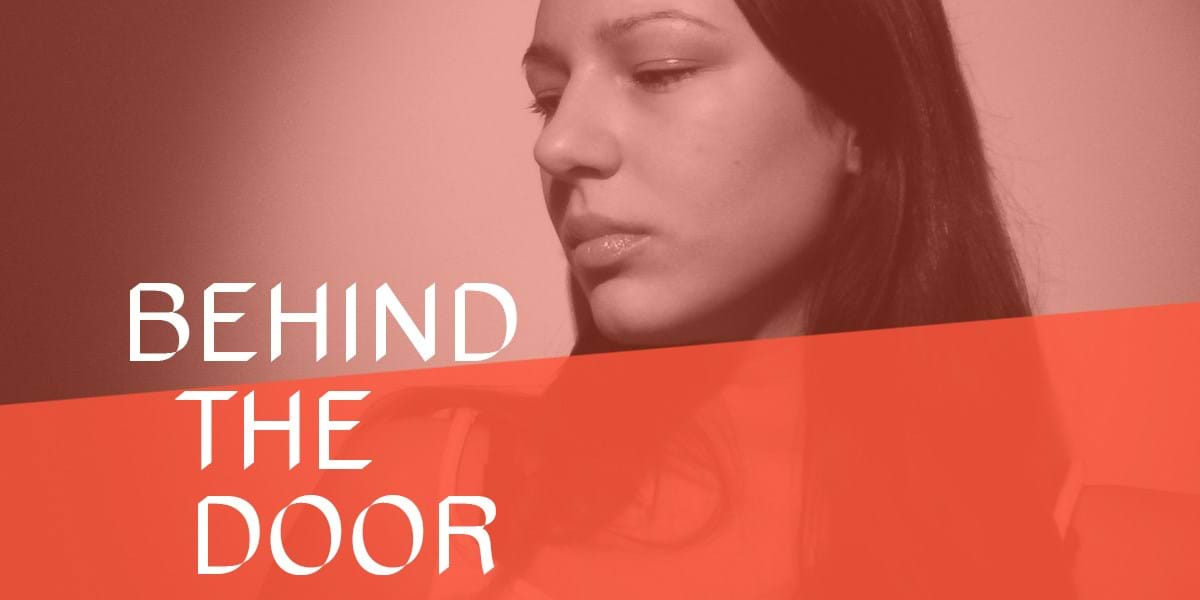 At 15, Ramona moved in with her boyfriend and his family. The relationship became abusive and his family were complicit in that abuse. She repeatedly tried to escape, but her boyfriend would always find her.
At 16, Ramona ran away again and became heavily involved in county lines activity, which she says was about protection. At 17, Ramona was arrested following a violent episode and she was placed in foster care.
When she turned 18, she was moved to a Centrepoint hostel in central London.
Despite everything that she has been through, Ramona feels like she now has the support she needs and that a formal diagnosis has helped her manage her condition. She is fully engaged with her education and is about to complete a BTEC in Medical Science and has a place at University where she is going to study Biological Science. She is optimistic about the future.
"Before I was placed in foster care, I was living with an abusive boyfriend. He was my age and it was a cultural thing – he is Romanian too and it was like a marriage. It was like I was a hostage. Whenever I would try to run, his mum would lock the door. Whenever I had bruises on my face, they'd cover them up. When the police came to the door after my social worker had called them, she said that I didn't live there."
A lot of things happened that year which made me feel as though life wasn't really worth living.
"Eventually I got involved in county lines stuff. For me, it was all about protection because whenever I ran away, my boyfriend would find me. I didn't see it like I was part of a gang rather I was like a contractor meandering through the gang. I just needed someone big and dangerous to protect me. I'd deliver drugs for that, but I'd get paid so the protection was an extra."
"The good thing is that after I was arrested, I was sectioned again and getting a diagnosis through that section was helpful for me. I was given appropriate medication and that helped pave the way for my recovery."
Following the section, Romana was placed under the care of the local authority and with the appropriate medication, she was soon able to return to college.
Between Centrepoint, college and Ramona's leaving care team, she says she's received so much support.
"I've received so much support since being at Centrepoint. Henry was my keyworker from the very start. I have monthly meetings with him and he's been really helping me with my legal status in the country. I can't get British Citizenship because of my criminal record [Ramona is originally from Romania, but has been living here since she was a small child], but he's been advocating for me."
Ramona has been excelling in her course so far, getting distinctions across the board and she says she's intending to get nothing less than a first at university.
The moment I got tired with trying to destroy and kill myself, I realised that I can't be in the middle of wanting to live or wanting to die. I had to choose and I chose to live and with that came long term solutions and long term dreams.
"I want to be a role model to the children I intend to have in the future to make my mum and myself proud. I want to get to the point where I can say, I came from here, but now I'm here."
"Eventually, I want to be a doctor. I want to be a psychiatrist and work with people that have experienced trauma like I have. For me to get to that stage, I need to take care of myself first so I'm working really hard to look after myself. I need to look after people with the help of my own trauma, but without adding any of my own."
"It's taken me a long time to get here where I am now. The person I was three years ago was really ill."
"In five years, I think I'll still be studying at university. Firstly, I'm going to do a Bachelors in Biological Science because biology is the love of my life. Then I'm going to do graduate entry medicine. I'm not planning to leave education for a while. I love knowledge and I love learning. I just want to soak it all up."
---
Ramona's story is part of a series published as part of the Behind the Door campaign.
Behind the Door is a new campaign to change the lives of the many women and families facing homelessness today. It is a partnership between the Museum of the Home and London Homeless Collective.
We need your help to succeed in our collective goal of ending female homelessness.