Experience
Louise's story
Louise had been moved about a lot in her teenage years and, aged 18, began to live on the streets with her Mum and dog, Milo. During this time she entered the hostel system, but returned to the streets several times as the result of assault.
Louise's story comes from The Passage, and is part of a series published for our Behind the Door campaign. All names have been changed.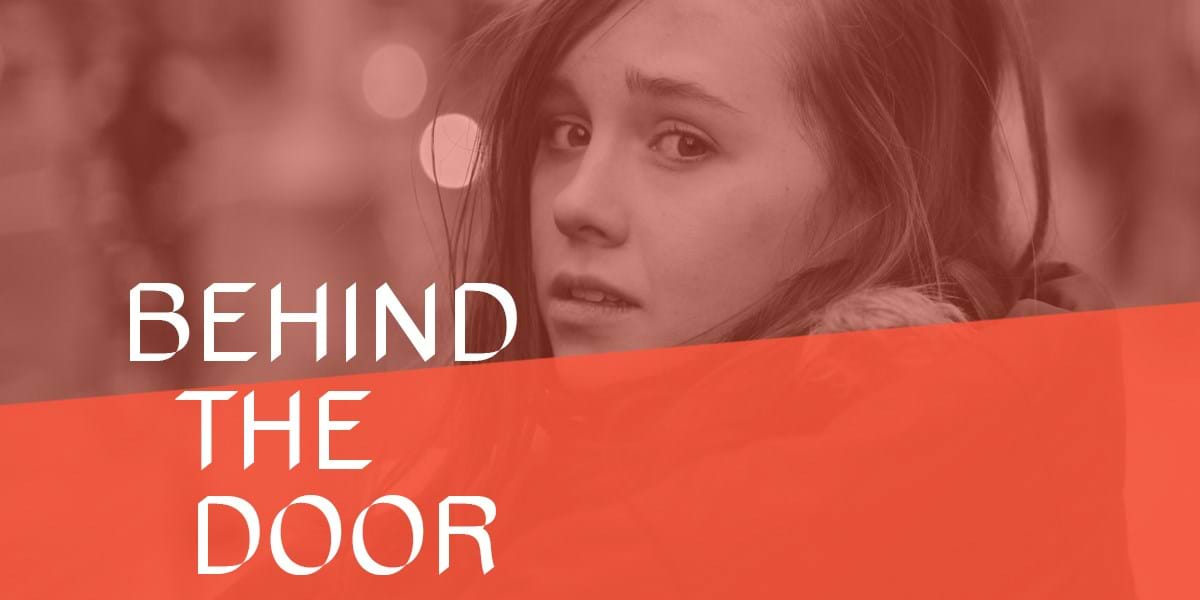 She met her abusive and alcoholic ex-partner at one hostel: the relationship started off well, but soon became increasingly controlling and toxic, and to cope with the situation, Louise began to drink.
When she first arrived at The Passage, we wanted to help her address her alcohol addiction and offered her accommodation at our Montfort House residential project; our service for clients with complex mental health, addiction and specialist support needs.
What stood out about Louise very early on was her aspiration to live her life independently, in her own home, and to return to work.
She found it very hard to trust people and was wary of the support offered. Staff put a great deal of effort into gaining her trust by getting to know her and focusing on her strengths and the things that she liked to do, which usually revolved around her dog Milo.
Her mental health was in a very bad way, and she continued to battle with severe drinking problems. She was dependent on alcohol throughout her stay and could easily drink two bottles of vodka a day, mainly to block out her past traumas. She also suffered from suicidal ideation; there were days where she struggled even to get out of bed. In an attempt to tackle this, she began to work with The Passage psychologists who helped her to find ways to cope with day-to-day life. A number of attempts were made to get her linked in with the local alcohol agency, but she found this difficult to maintain.
Louise's physical health continued to deteriorate as a result of her drinking and she began to suffer from severe seizures that required hospital stays. The team tried to get to the bottom of why her drinking issues had worsened and learned that, despite progressing on her journey to leading a more 'normal life', she felt that she was not worthy of living like other people, and was fearful of disappointing others.
A lot of work went into convincing her to attend her medical appointments. Her GP and hospital consultants played a pivotal role in this.
Following some particularly serious side-effects from her drinking, her GP referred her to a liver specialist.
Following support from her Project Worker, Elizabeth, and other residents at Montfort House, she agreed to attend. The consultant could tell immediately that her liver was failing – it was clear from her skin colour, eyeballs and other vital signs. She would have to be an in-patient.
Louise was told that she would only have a couple of months to live if she continued to drink. That discussion had a big impact: there was a look of fear in her eyes and suddenly everything fell into place.
She spoke with the doctors about wanting to live and gave her word that she would give herself a chance to recover. Initially it was predicted that she would need to be in hospital for four to six months for her liver to repair. In the first week her health was up and down, but she kept her word.
In a worrying turn of events, however, Louise developed pneumonia, causing difficulties with her breathing. Initially it did not seem too bad, but in the middle of the night, she deteriorated rapidly: she suffered a cardiac arrest and her heart stopped beating for 18 minutes. Four of her organs went into failure and it did not look likely that she would last the day. Medical staff were not even sure, if she did wake up from her coma, whether she would have any brain function or if her organs would recover.
She was in intensive care for two months. It was touch-and-go for the first month, but she was slowly able to come off the machines one by one. At first, Louise was unable to speak because her vocal cords had been so severely damaged, but with time she began to regain her strength. The improvements kept coming and, thankfully, she did not have brain damage.
As well as having a fully committed team supporting her, the key factor in Louise turning her life around was her own motivation – she truly gave it her all.
She attended group sessions with her alcohol worker and re-engaged with The Passage psychologist for support. She filled her time productively and even completed a two-day construction course – on which she was the only female.
Louise was referred to a Housing First Scheme in June and was offered a flat. She has been allocated a specialist worker who has experience of working with females from a background of domestic violence, and receives regular check-ins from Elizabeth. She is also still in regular telephone contact with Passage chaplain, whom she loves dearly, and receives a great deal of emotional support. Louise is very happy in her flat and says that it 'feels like home'. She has organised all the rooms perfectly and loves to show off her new sofa! She feels much more settled now that she has her own place and is able to focus on her studies. Elizabeth is currently supporting Louise to enrol at a college to study GCSE Maths and English so that she can gain some qualifications before looking at further education or returning to work.
---
Louise's story is part of a series published as part of the Behind the Door campaign.
Behind the Door is a new campaign to change the lives of the many women and families facing homelessness today. It is a partnership between the Museum of the Home and London Homeless Collective.
We need your help to succeed in our collective goal of ending female homelessness.