Domestic Game Changers
The world's favourite bookcase
09/06/2021
In the decades since it was first introduced, the humble BILLY bookcase has become a staple in homes across the world.
At a time when housing is increasingly precarious, this standardised set of practical but cheap shelves provides an affordable blank canvas on which to store and display your possessions.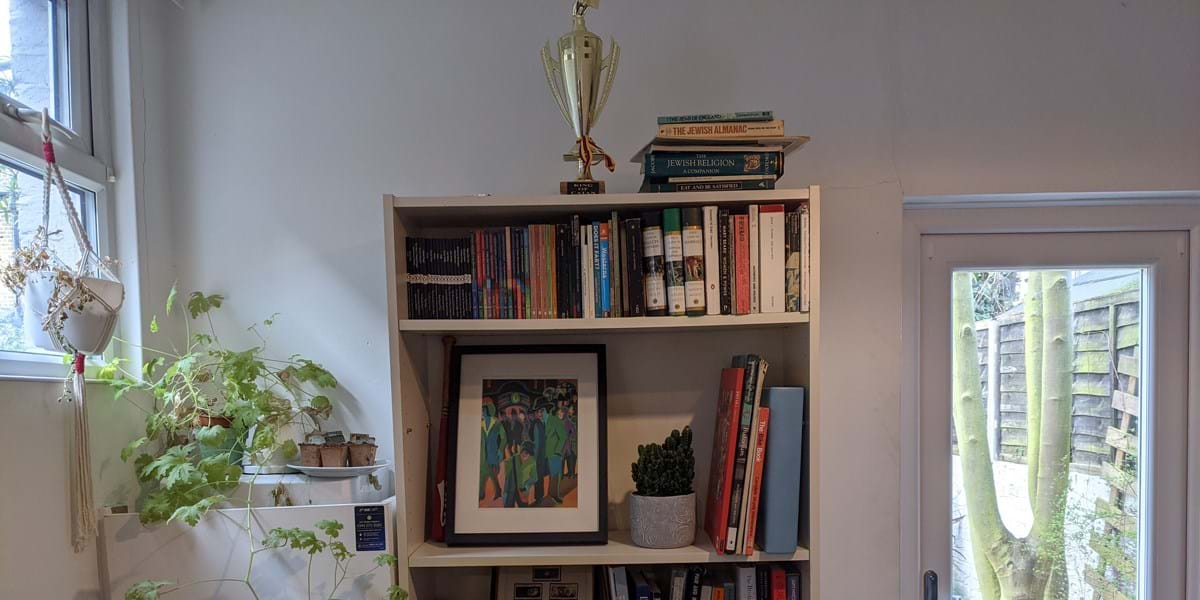 The author's BILLY bookcase © Louis Platman
Who is BILLY?
As Benjamin Franklin once said:
In this world nothing can be said to be certain, except death and taxes
To this short list I would make just one addition: the BILLY bookcase.
BILLY, the anthropomorphic name given to IKEA's bestselling piece of furniture, was first developed in the 1970s.
Since then, it's become one of the Swedish brand's most popular items: tens of millions of BILLYs have been sold around the world and there is even a 'BILLY bookcase index', which compares purchasing power in different countries.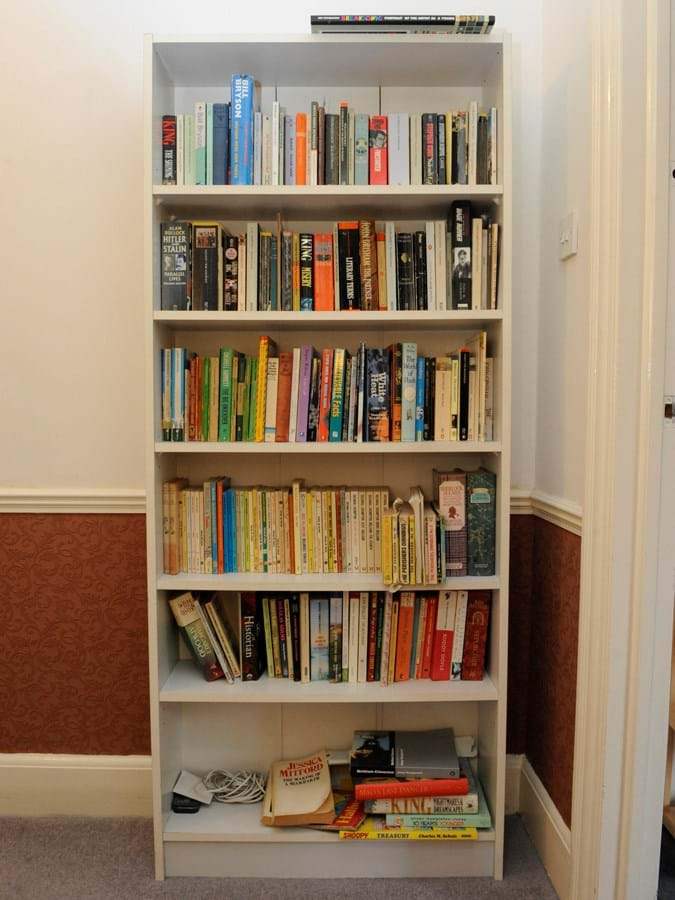 A BILLY on the landing of Kate L's home in south London © Em Fitzgerald. Object number 512/2011-66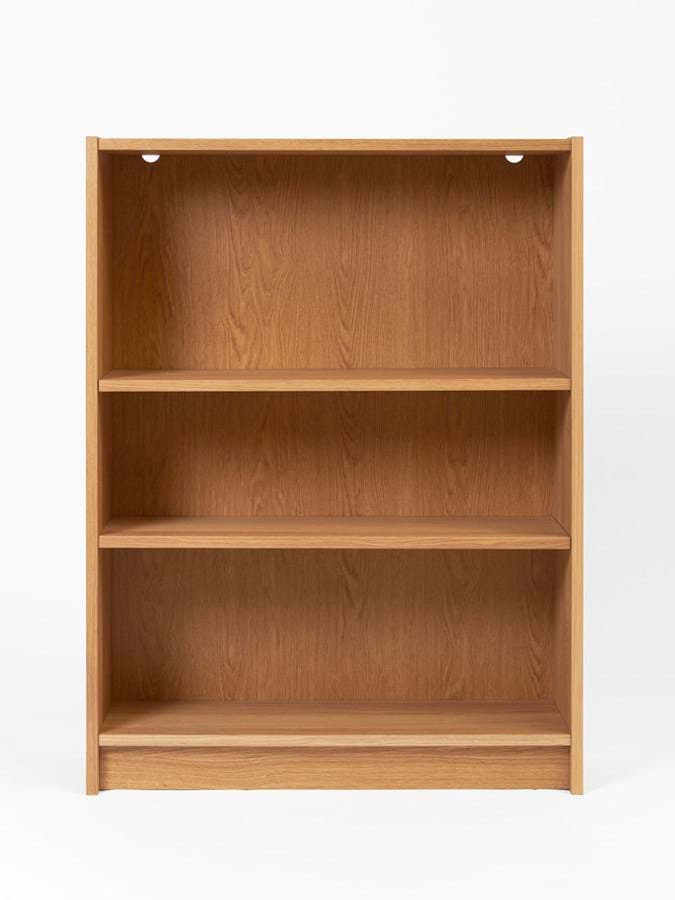 BILLY bookcase. Object number E4154.1
A bookcase for every home
This simple set of shelves has become a symbol of our modern age: cheap to the point of being disposable, the flimsy yet functional bookcase is purely utilitarian.
With house prices rising, more of us are renting than ever before. Owning any expensive, high-quality furniture is becoming a rare and impractical luxury.
Self-expression in our homes has become more about what we put on and in the furniture, rather than the artistry of the furniture itself.
Whether it's books or DVDs, trinkets, house plants or family photos, we all curate our shelves and ledges to present a certain image of ourselves – a fact that has only been emphasised by our current climate, where we all have to think carefully about what's in the background of our webcam shot.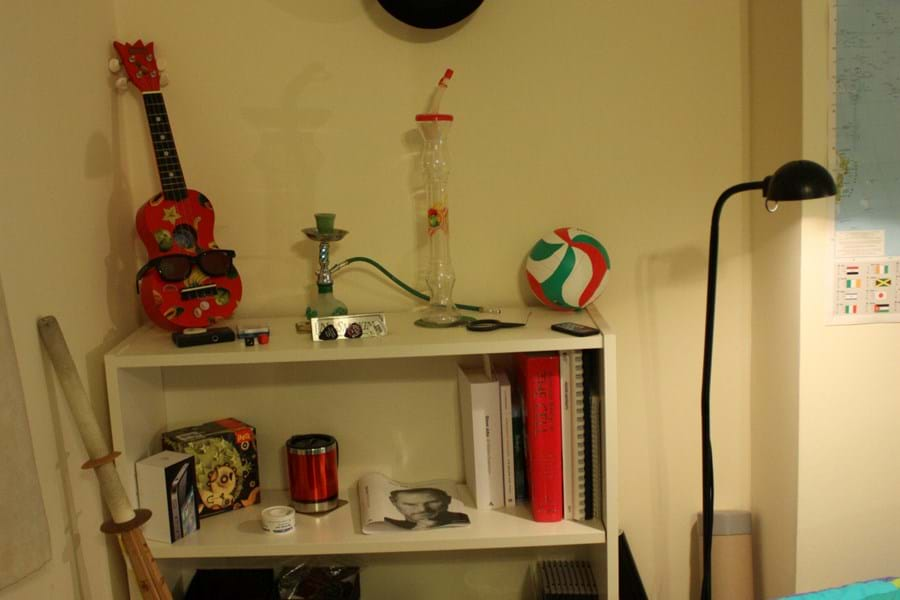 Gabriele P's bedroom in Barnet, 2012. Taken as part of our Documenting Student Homes project. Object number 691/2012-54
Before IKEA there was Campus
BILLY is far from the first piece of flat-pack – we've been hammering together our own furniture via hieroglyphic instructions long before IKEA arrived on our shores.
Lupton Morton, a mail-order furniture company, was an early pioneer of what was then called 'knock down' furniture.
The now iconic 'Campus' range was initially marketed at universities and offices, but when Jasper Conran's Habitat acquired Lupton Morton in the late 1960s, they started selling the range as their own.
The furniture was cheap and fashionable, and all you needed to assemble it were the supplied Allen keys and a good deal of patience.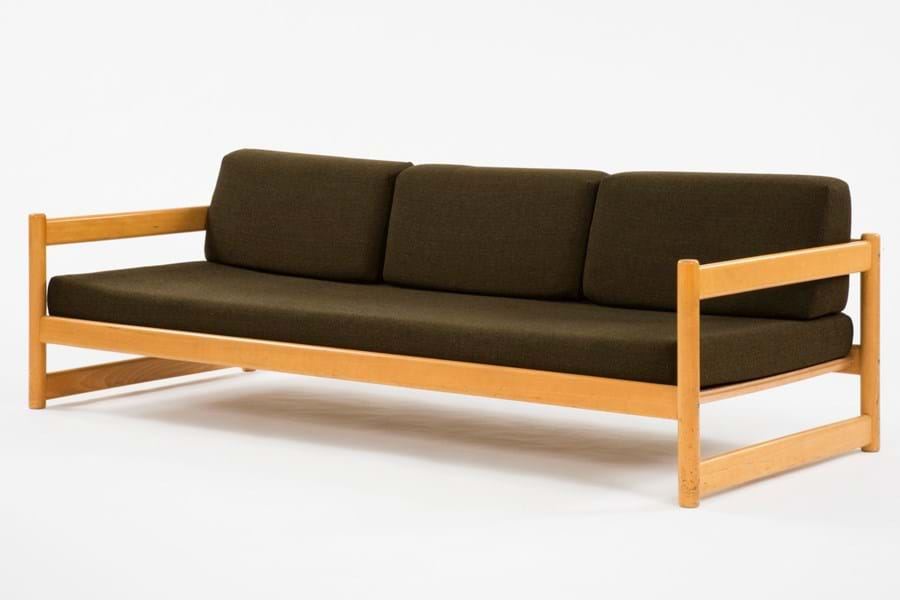 A sofa from the Campus range by Lupton Morton Ltd., 1968.
Object number 45/2001
What's next?
Our obsession with flat-pack has grown ever since, and most furniture, whether bought in a shop or online will be given to you disassembled in a brown cardboard box.
In spite of all the hammered thumbs, the missing screws and the back-to-front shelves, the allure of low-cost, inoffensive furniture has proven itself to be immense.
If it breaks, bin it and replace it, if the whole set goes out of fashion, a home makeover can be quick and affordable.
However, this need for continuous replacement, rather than upcycling and repair, is at odds with the climate emergency and the growing mountains of rubbish taking over the world.
In recognition of this, IKEA has recently initiated a large-scale recycling scheme, but whether this will be enough to mitigate the impact of our disposable furniture culture, it is too soon to tell.
Domestic game changers
The objects that have transformed our homes