Jazz up your background
Tired of looking at the same four walls? Use our downloadable backgrounds to rejuvenate your video calls.
These images show our Rooms Through Time as they were before the Museum closed for redevelopment.
For reopening we're giving the rooms a refresh and bringing them to life with the stories of people who would have lived in similar homes.
All the images are mirrored and ready for use in your Zooms Through Time.
Read more about the Rooms Through Time
1830s drawing room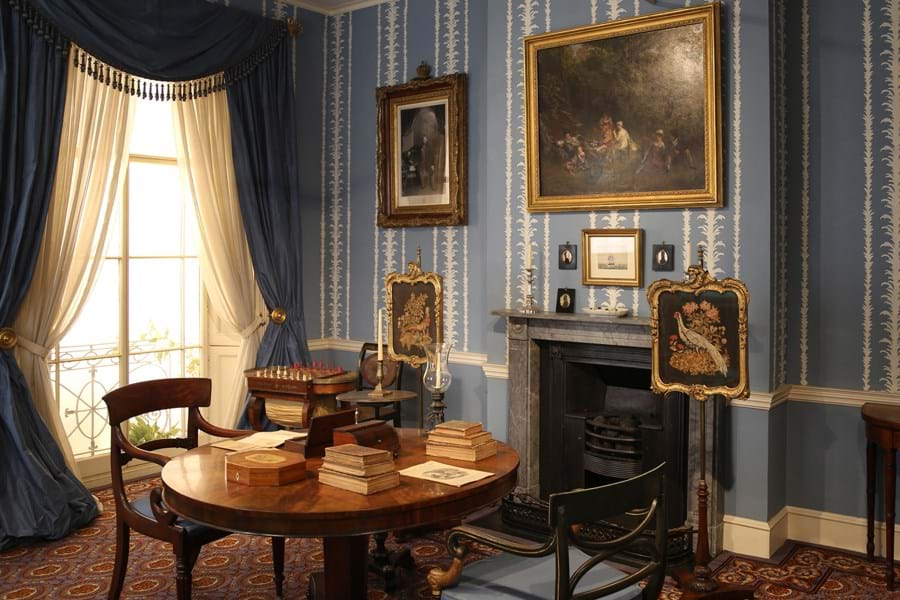 Take your next all staff meeting in our 1830s Room Through Time.
Key features include floor-to-ceiling windows dressed with fashionable and elaborate drapery.
---
1965 living room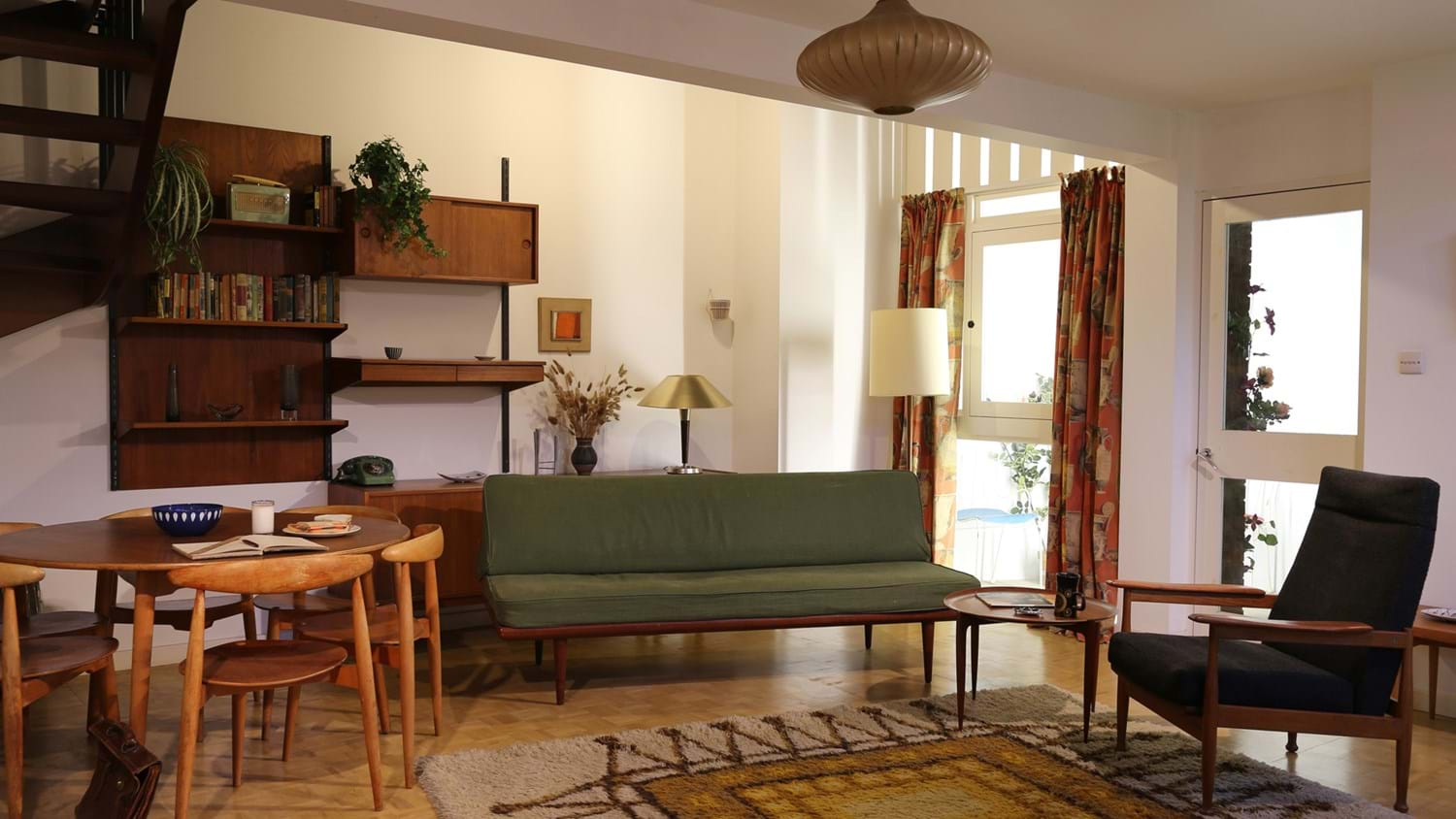 Try your upcoming family pub quiz in our 1965 living room.
The walls and ceiling are painted white, but colour and texture come from the furniture and rugs, which are a mix of Scandinavian and English design.
Download 1965 living room background
---
1630s Hall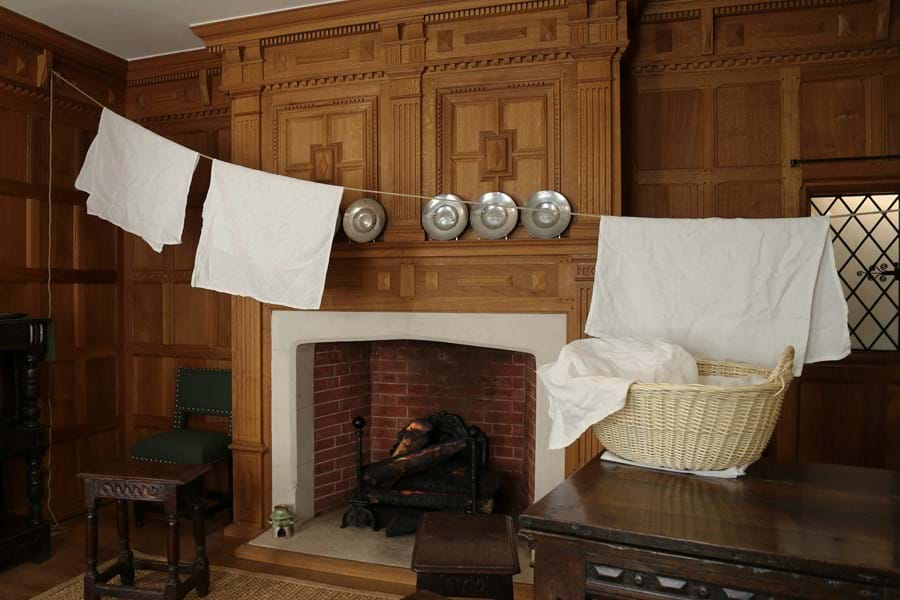 Celebrate your birthday online in our 1630s Room Through Time.
The large fireplace dominates the room, with the hearth being the traditional symbol of home and hospitality.
---
1990s living space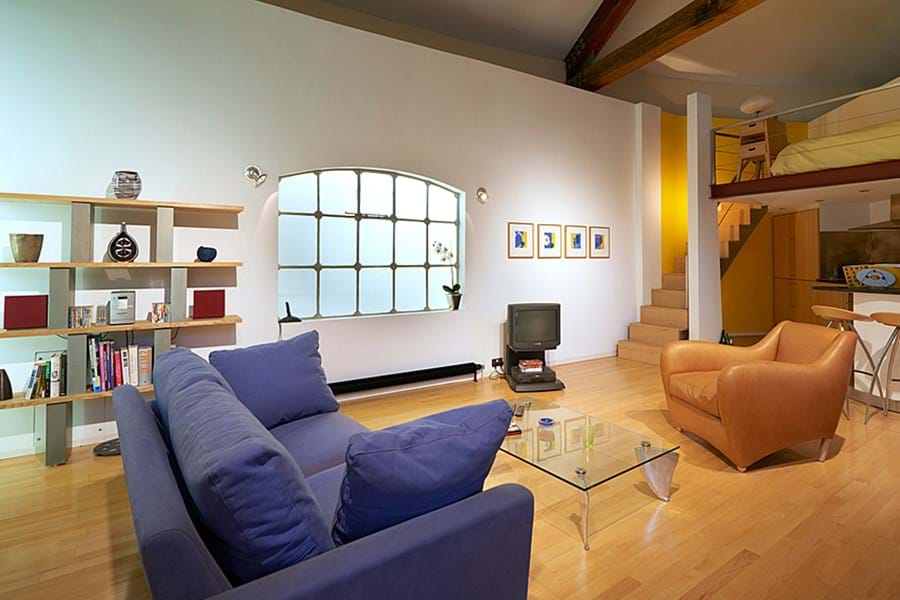 Have your first virtual date in our 1990s Room Through Time. 
The defining feature is space: high ceilings and a wide expanse of window, furnished with industrial aesthetics and design classics.
---
Rooms through time
How our homes have evolved.