What's your cup of tea?
What's your cup of tea? is a project created by artists YARA + DAVINA in collaboration with Museum of the Home.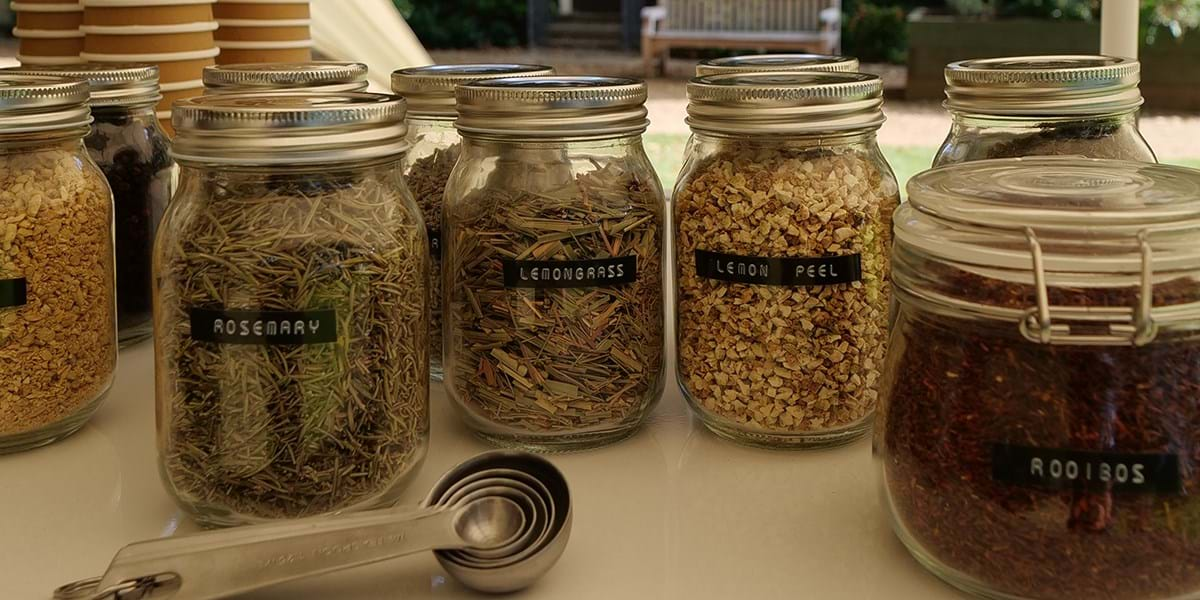 Creating a custom tea blend
We are working with the local community to develop a custom tea blend that reflects and celebrates Hackney and its residents. Between September 2021 and May 2022, Museum of the Home's tea wagon has been sharing tea and collecting flavour feedback on the Museum grounds and in the community. 
Communi-tea!
The final tea blend will be created with the residents of the Arden Estate close to the Museum. A panel of decision makers will be set up with participation from Arden estate residents and staff as well as other people who live or work in the local area. The panel will shortlist the most popular blends, and from June 2022 Museum of the Home's Tea Wagon will be out in the local community again, encouraging people to taste the shortlisted blends and vote for their favourite.
Commemorative/Celebratory mugs
As part of the project, we will also create tea mugs that commemorate and celebrate people from the local community. The mugs will feature people nominated by the residents and will celebrate their lives and achievements. 

Free Tea Fridays
We will sell the tea blend at the Museum shop, using the income from the sales to fund weekly Free Tea Fridays at the Museum for all local residents. 
These tea afternoons will be a chance to meet and connect with friends and other locals, hold conversations and share experiences. 
The commemorative/celebratory mugs created by the residents will be available to use and provide inspiration during these meetups. Tea afternoon participants will have the opportunity to nominate local people for new mugs every year. 
For more information
If you would like to find out more about this project, please contact Ioanna at IKorfiati@museumofthehome.org.uk.
---
What's Your Cup of Tea is supported by Hackney Council's Shoreditch and Hoxton Art Fund, created from a levy on developers to support arts and culture programmes that bring different communities together. Also supported by Robert Gavron Charitable Trust.