Free Tea Fridays
Join our Free Tea Fridays at Museum of the Home and get the chance to meet your neighbours, taste our Home Blends and try your hand at our creative activities!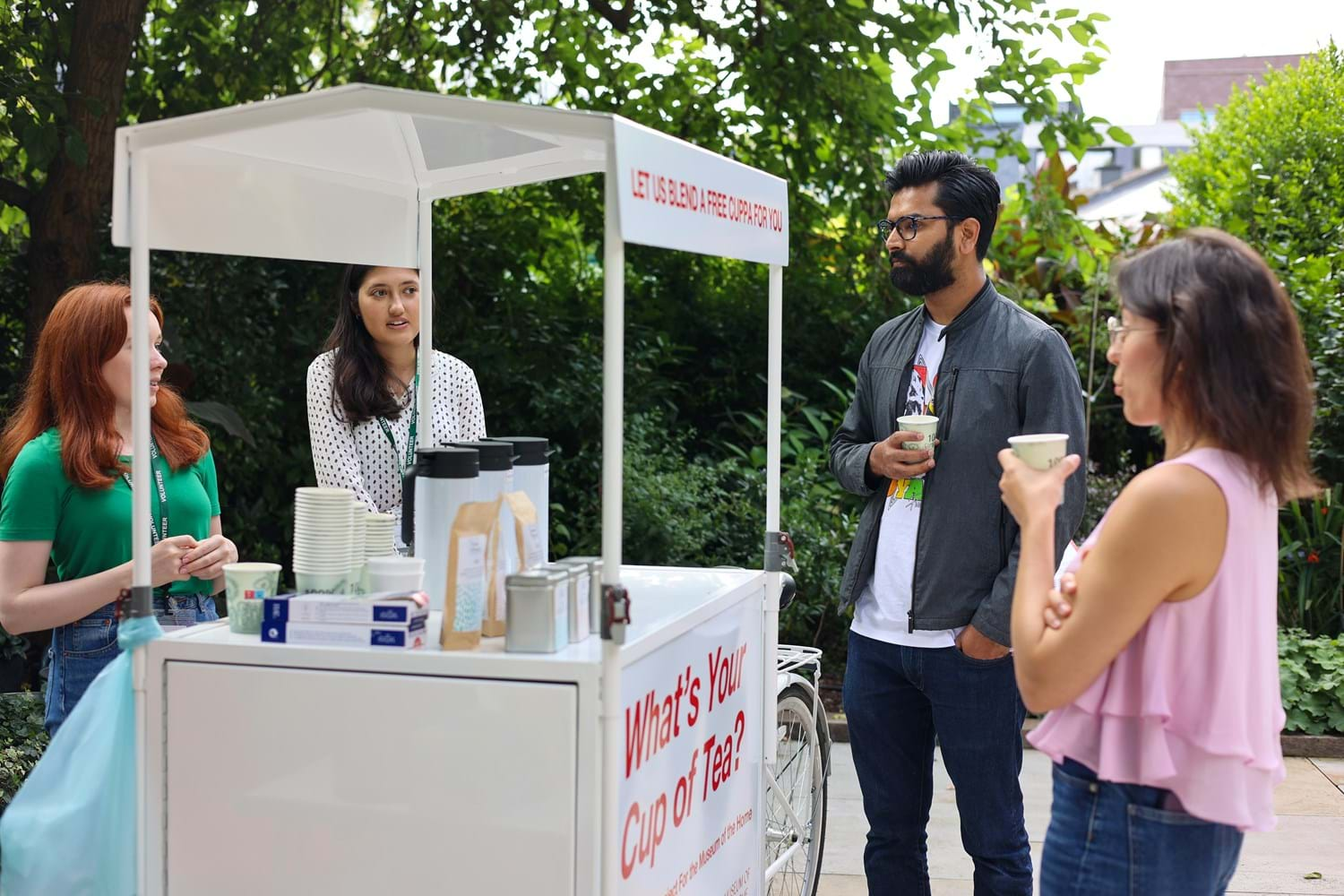 Home Blends
The story of our tea
Created and voted for by Hackney residents
In 2021 social practice artists, YARA + DAVINA embarked on the project "What's Your Cup of Tea?", celebrating the significance of sitting down for a cuppa, fostering connections with loved ones, engaging in conversations, and exploring the ways in which tea embodies culture and tradition in our neighbourhood of Hackney. 
Throughout 2021 and 2022, YARA + DAVINA and a group of Museum volunteers regularly visited the local Arden Estate and its surrounding areas, equipped with a unique bicycle-mounted tea wagon. This innovative contraption enabled residents to take part in the creation of their own tea blends, utilising a variety of aromatic tea herbs, leaves, and fruit peels available on the wagon. 
As the project progressed, a panel of local residents selected a shortlist from the numerous tea blends created, to be voted on to find a favourite. The vote revealed three popular blends, which the artists now offer these three blends as a set of teas, perfectly suited for morning, afternoon, and bedtime consumption. The concept of "Home Blends" was born. Taste them all or choose your favourite by joining us on Fridays.
The blends
RISE: A kaleidoscope of flavours, from green tea, mint, elderberry, fennel and a kick of chilli. This invigorating tea will wake you up with its herbal blast. 
REVIVE: A stimulating blend of rooibos, ginger and cinnamon, providing a re-calibration of body and mind in the afternoon. 
DIFFUSE: A relaxing blend of chamomile with lavender, liquorice and elderberry, all tea ingredients that can help you drift off to a restful sleep at the end of a long day. 
The names RISE, REVIVE and DIFFUSE blend the rich history of grass-roots social activism in Hackney; from political campaigns, industrial action, environmental and other struggles, with the way we take tea. They blend ideas about rising up, reviving political participation, and the diffusion of ideas, with how tea helps us to wake up, revives us during the day, and helps diffuse tension in the evening.   
So come and rise, revive and diffuse with us. Try our tea, be welcomed, included, and encouraged to be part of the community together every Friday, for free.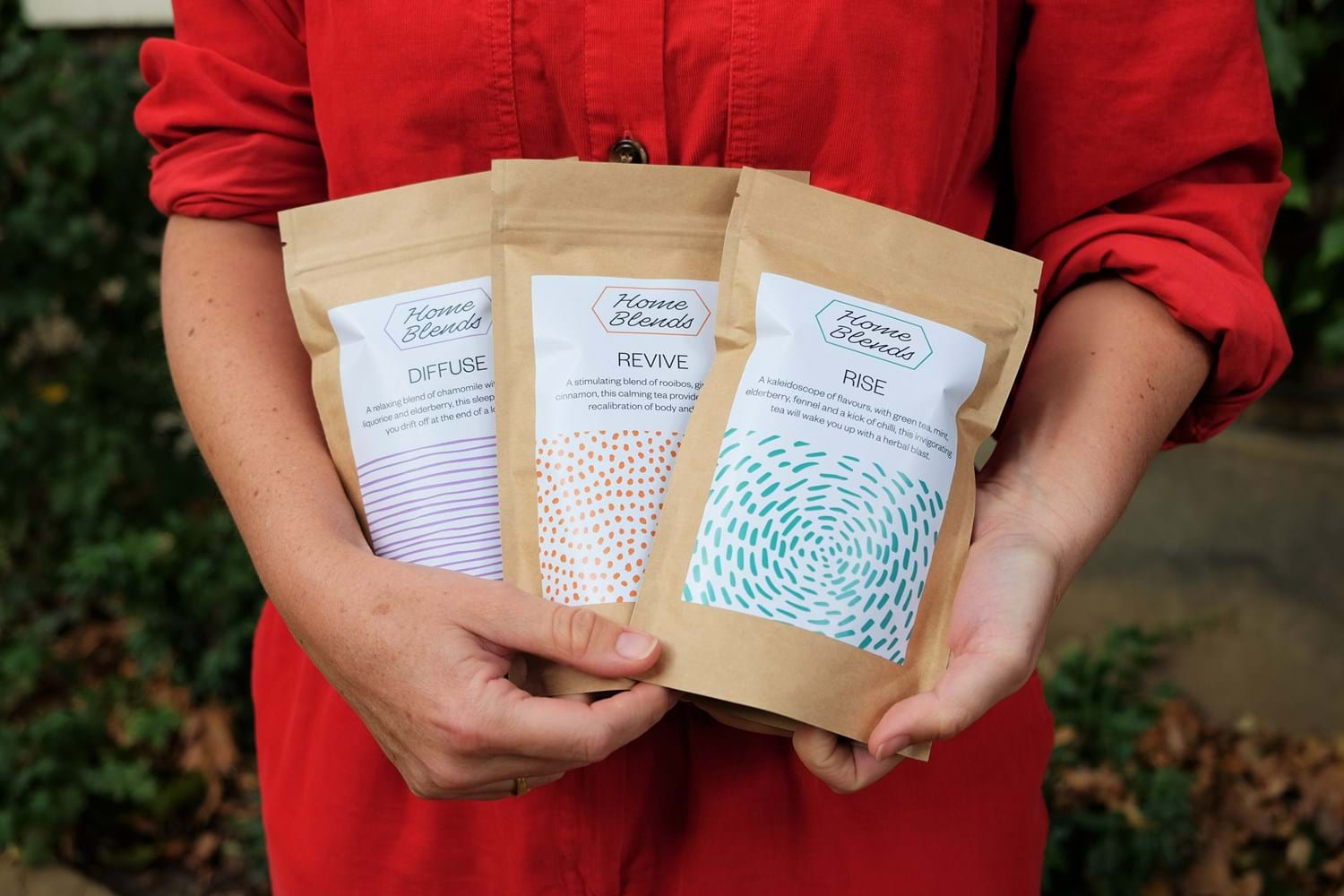 Supported by
Free Tea Fridays are funded through the sales of our Home Blends, which can be purchased at our Museum shop or online. The project is further supported by Hackney Council's Shoreditch and Hoxton Art Fund, created from a levy on developers to support arts and culture programmes that bring different communities together.  
Free Tea Friday is also supported by our Campaign for Change, focusing on Food Equality, supporting Londoners of all ages to access good food at home and reduce food insecurity. On Mondays, we host Hackney Foodbank in the same space. Find out more by visiting their website. 
Find out more
What's Your Cup of Tea?
This project and social practice artwork by YARA + DAVINA responds to the theme of Welcome. Established in 2021, the goal is to use the humble cup of tea to bring different communities in Hackney together. 
Date
Every Friday
Time
1.30pm-3.30pm
Cost
Free
Location
Museum of the Home