Playhouse & Puppetry: On Railton Road Family Day
Join us in the October half-term to make puppets inspired by the real-life stories of London's queer activism that took place On Railton Road in the 70s. Build your own squat-inspired den and stage, before performing to each other, families and friends.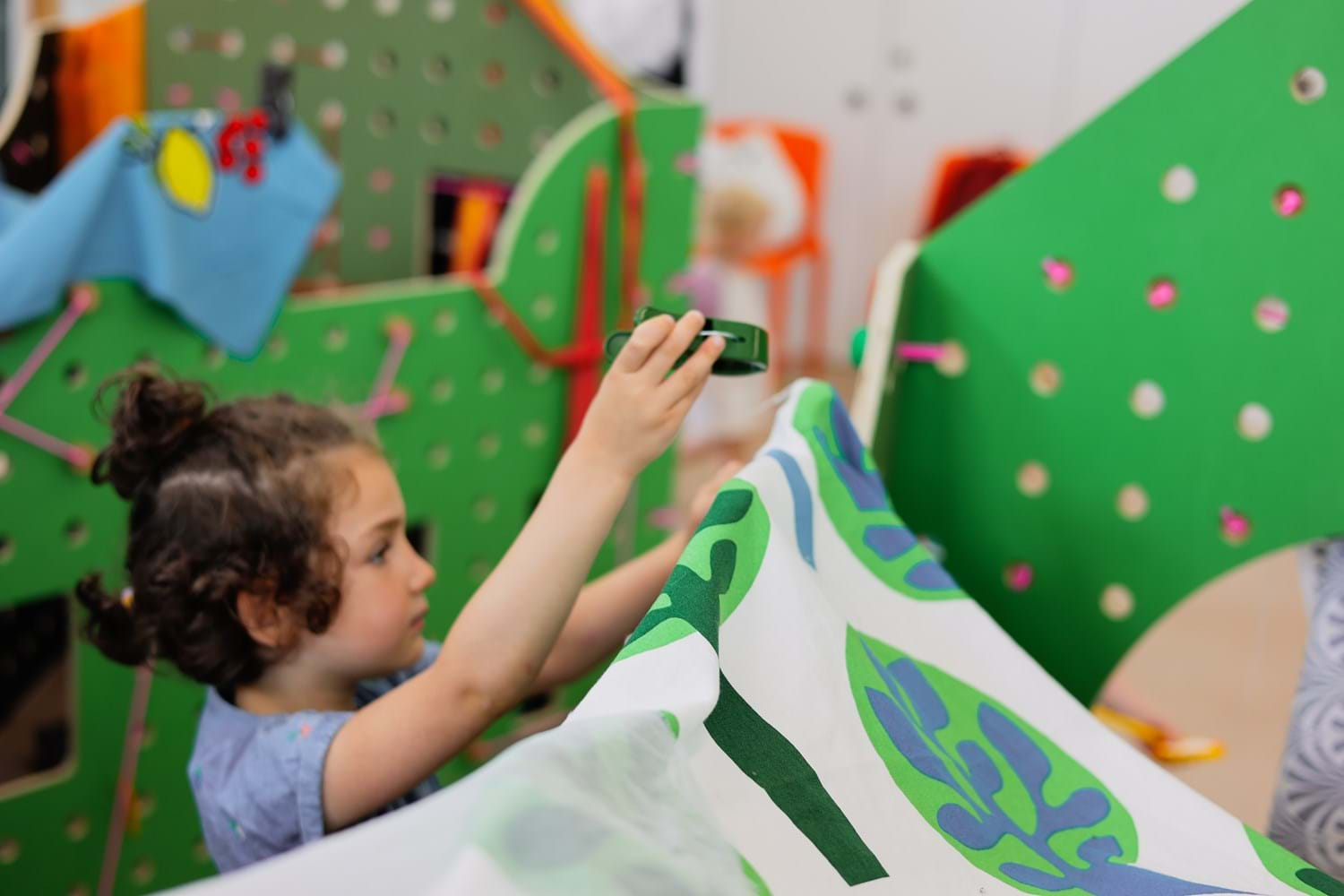 MATT+FIONA Family Days, August 2023 © Museum of the Home
October's half-term activities take their inspiration from the upcoming production of On Railton Road, on stage between 31 October and 18 November 2023. On Railton Road dives into the LGBTQIA+ history of squatting in South London and the formation of the first housing co-ops.
A powerful and moving story of queer communities in Brixton, this bold new production from Ian Giles and Louis Rembges is the first theatre production to be staged at Museum of the Home.
What's on | Tuesday 24 October 2023
---
Puppet Making 
Inspired by the lives of pioneering queer squatters, craft your own puppets with master puppeteer Oliver James Hymans. 
Squat-inspired Den Building 
Build a den with our playhouse inspired by the spirit of activism and community found on Railton Road. Transform it into a stage for your puppet show! 
These sessions are designed to be safe and welcoming spaces. We warmly invite families with children aged 0 to 11 to our SEND-inclusive workshops.  
On Railton Road
Tuesday 31 October - Saturday 18 November 2023
Using rare archival interviews to bring the revolutionary 70s to life on stage, this landmark production will throw you headlong into London's radical past where queer activism transformed the lives of a unique community.
Date
Tuesday 24 October 2023
Time
10.30am-4pm
Cost
Free
Location
136 Kingsland Road, E2 8EA