Disability and the Home: Toys and Games
A display of toys that represent disability from the collection of Dr Paul Darke / Digital-Disability 
---
Tuesday 17 January to Sunday 26 March 2023
Lower Branson Coates | Free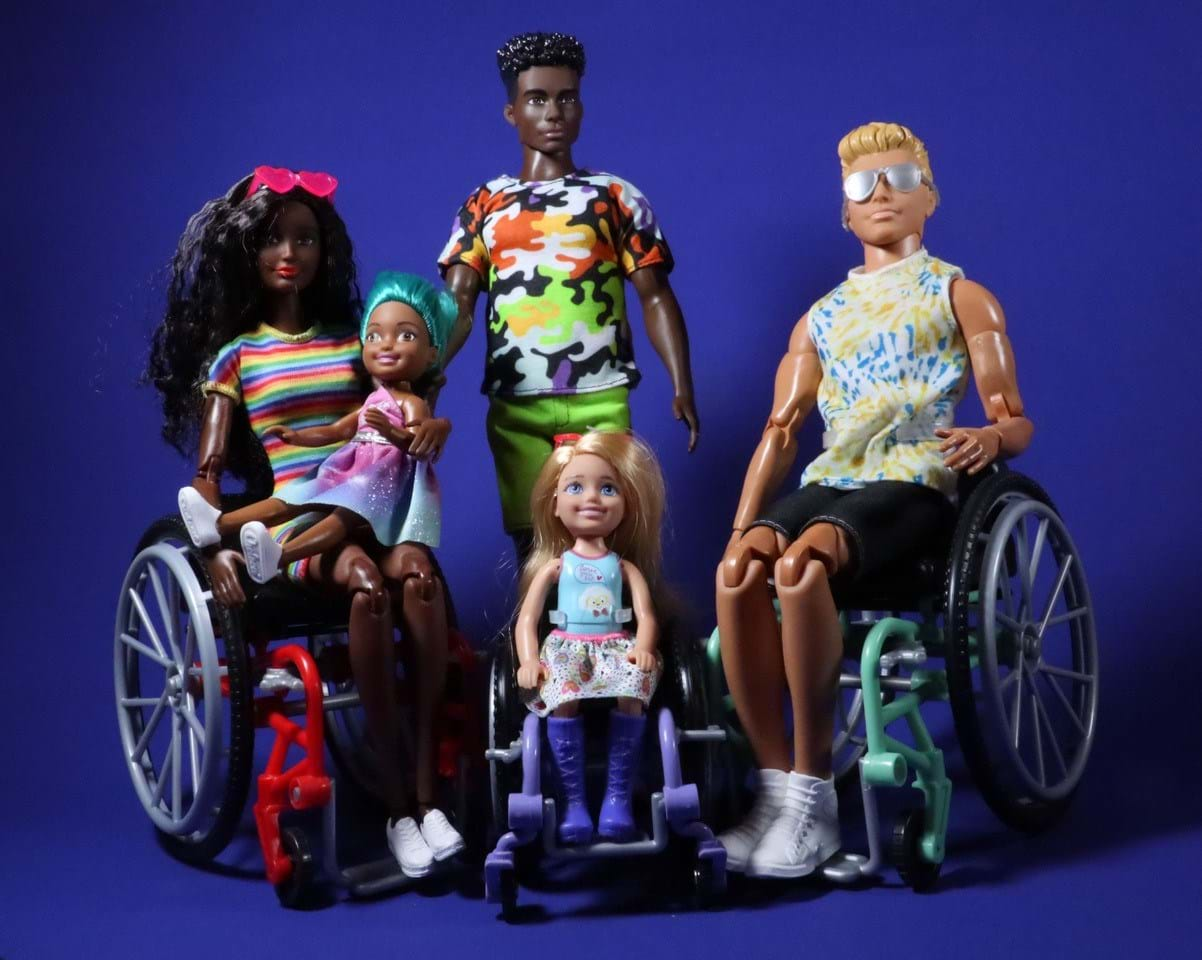 Various figurines from Barbie, Mattel
How must it feel to be the only child in your class to wear a hearing aid or use a wheelchair?
For disabled children, seeing themselves reflected in the toys that they and their friends play with can help combat isolation and build self-esteem.   
Since the early 1900s toys have been used to explain medical procedures to children with disabilities. In the 1960s toy production began to reflect changing attitudes towards disability and toys designed purely for play became available.  
The toys and games displayed here have been collected by the charity and cultural organization Digital Disability as part of its work recording and archiving the experience of disabled people in society.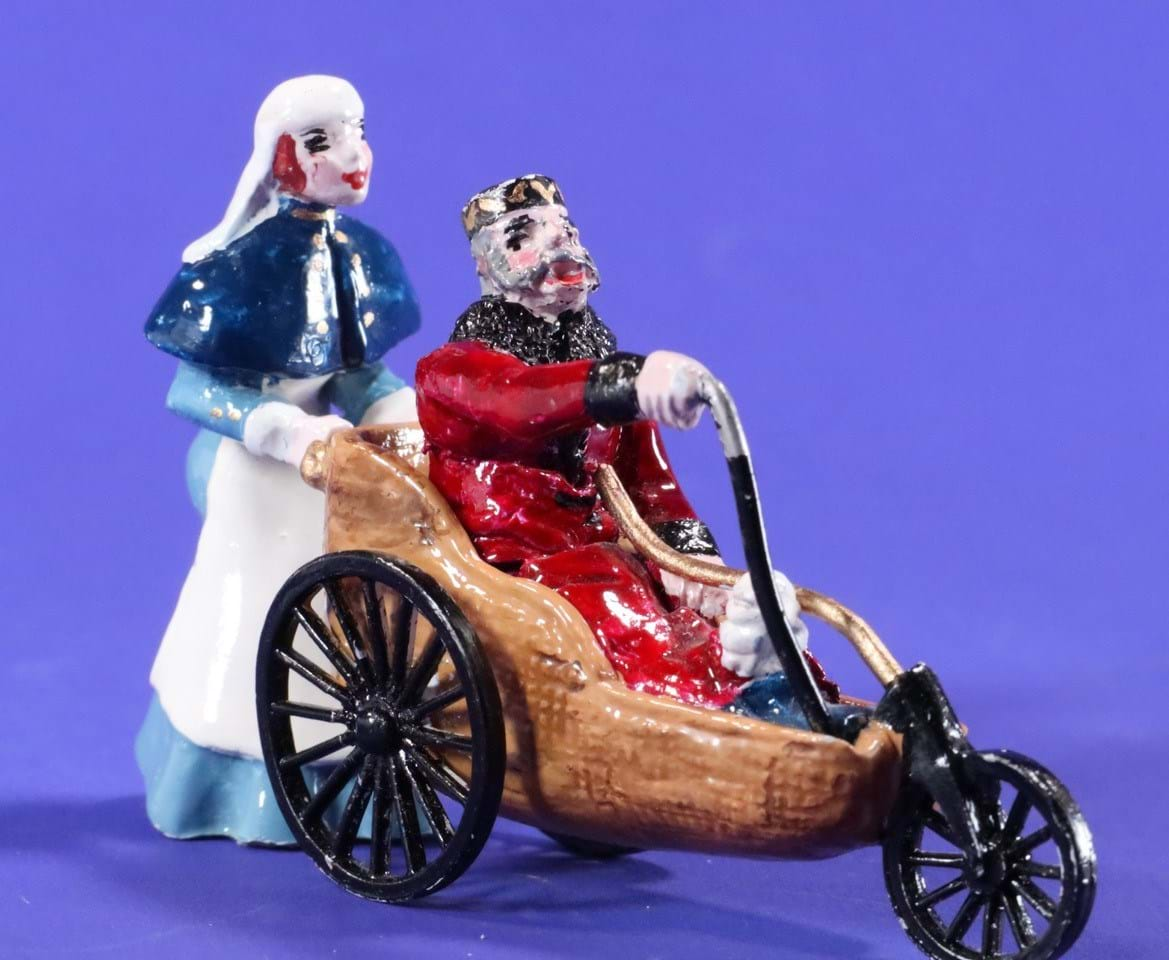 Elderly man in wheelchair with nurse. Collection Models 2004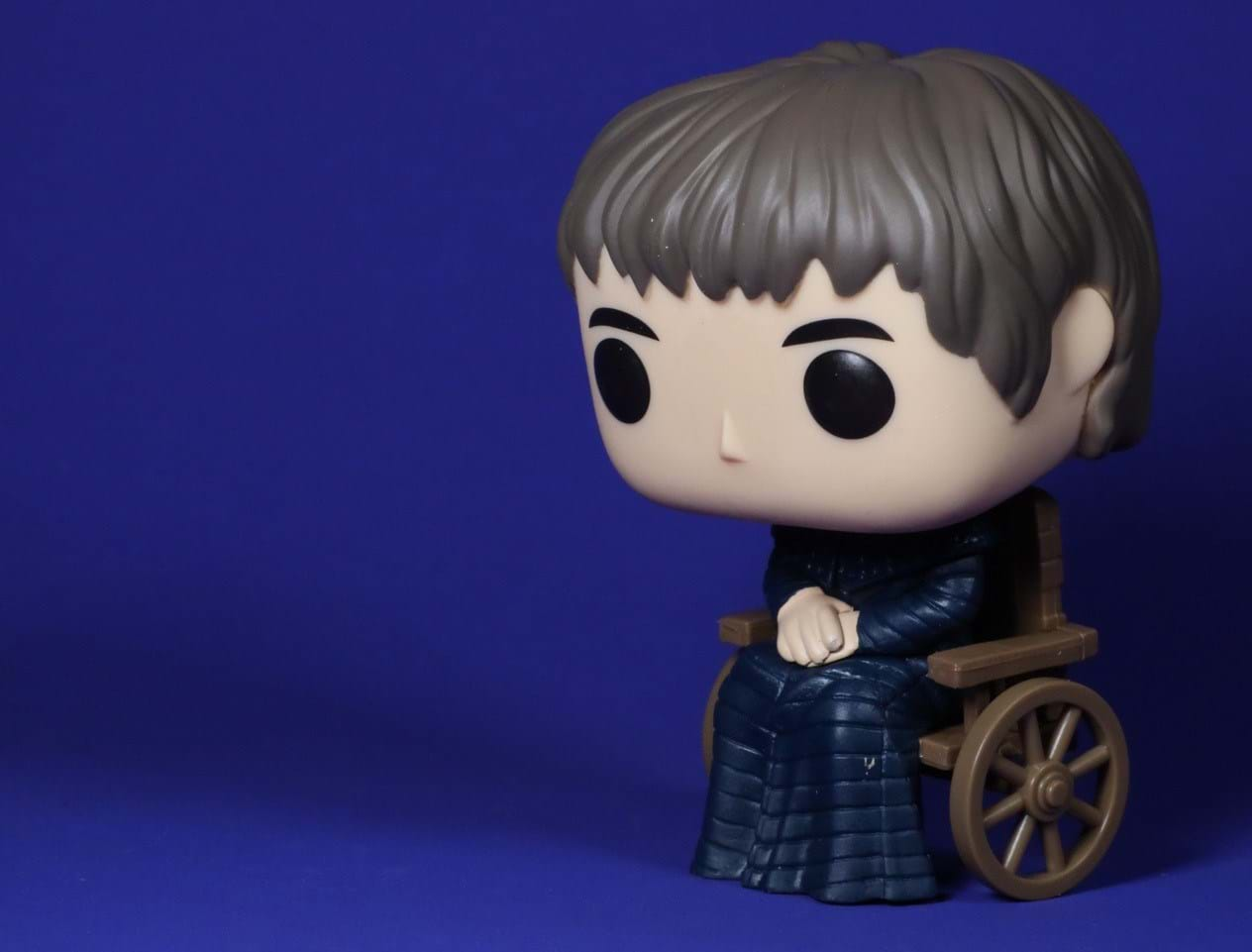 PopHead King Bran the Broken. Featured in The Game of Thrones TV series. Funko 2018. On loan from Dr Miro Griffiths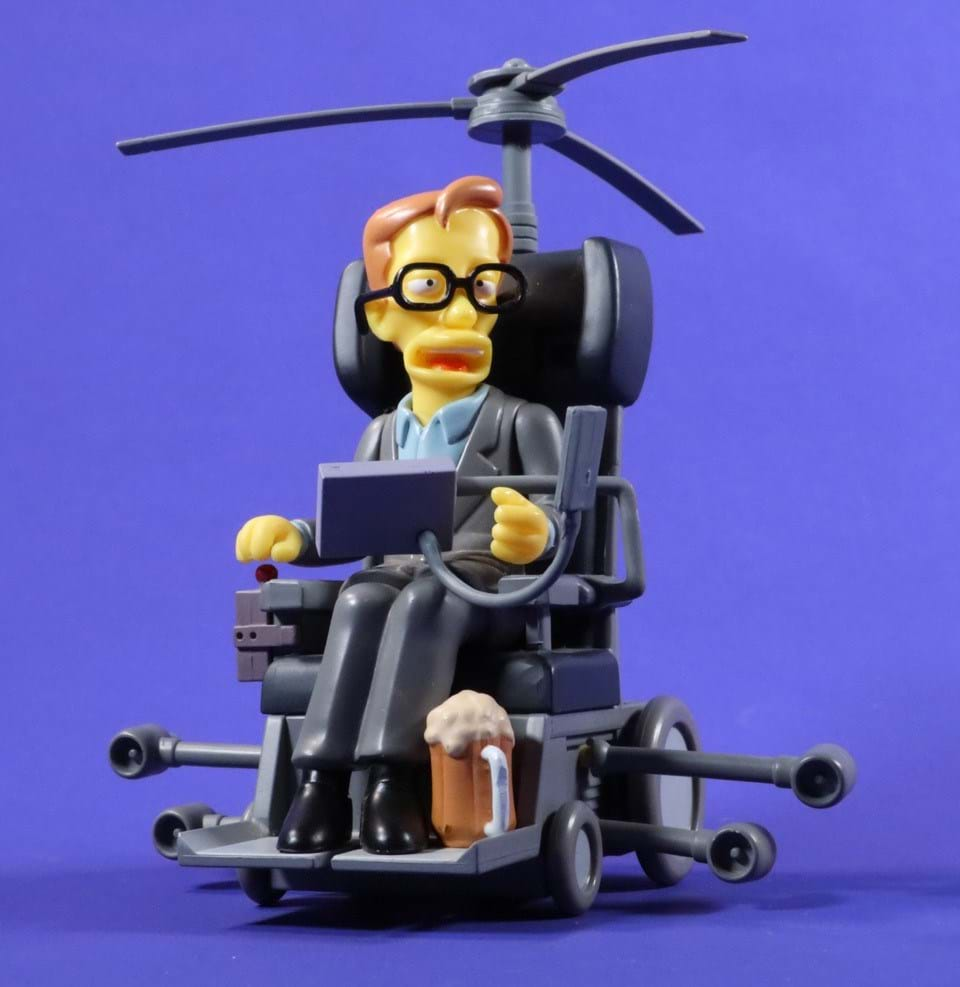 Stephen Hawking in Turbo Charged Flying Wheelchair. Featured in The Simpsons Animation Comedy. 20th Century Fox Television. Playmate Toys 2003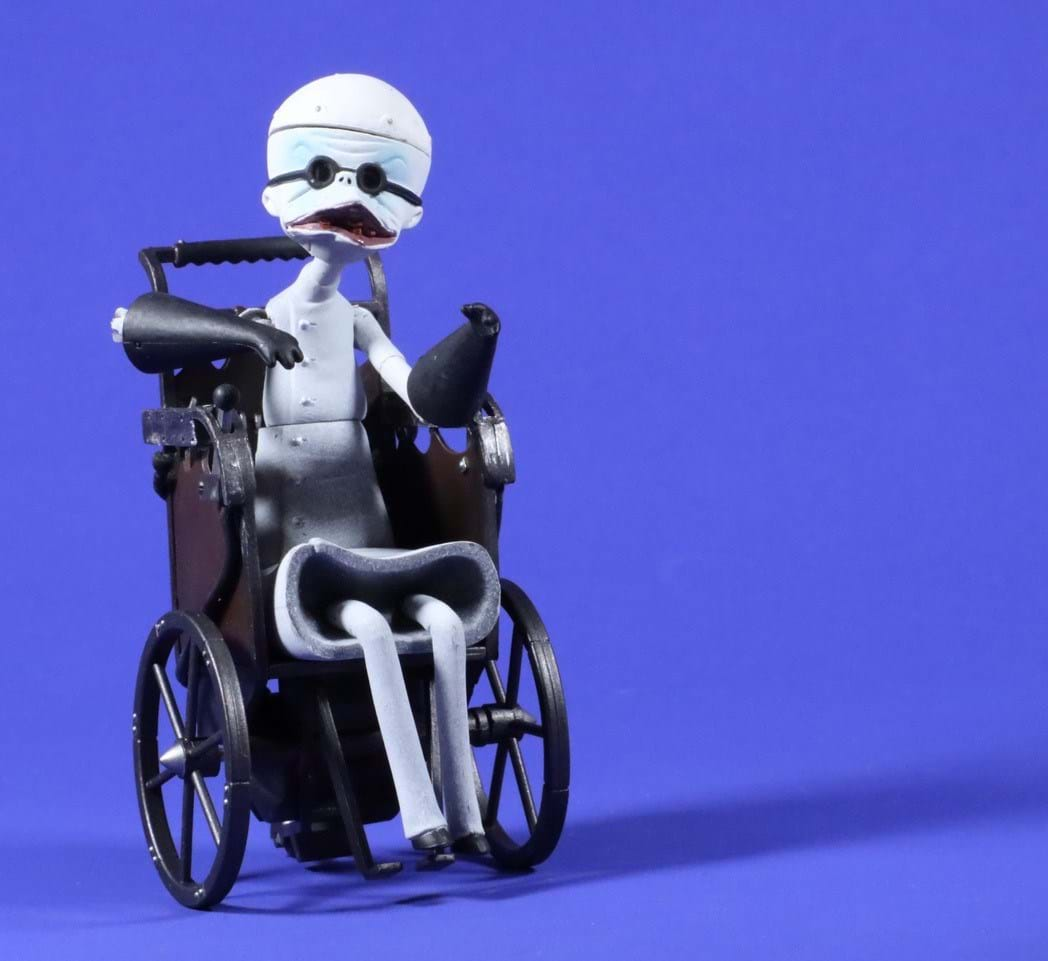 Dr Finkelstein Collector's Action Figure. Featured in The Nightmare Before Christmas Disney Film 1993. Reels Toys 1993
About Dr Darke
---
Dr Paul A. Darke is from Surrey in the south of England.  Born with Spina Bifida Dr Darke is a wheelchair user.  Attended "Special" School but left with no qualifications. Started at University as a mature student and gained a PhD under the supervision of Professor Richard Dyer at the University of Warwick exploring Disability and British Cinema. 
Based in the Midlands, Dr Darke is an acclaimed creative thinker and artist, having undertaken over 30 years of projects in a broad range of cultural spheres as an innovator, mentor and leader.  Working in areas such as Filmmaking, Photography, Sculpture, Critical Thinking, Health and Welfare (Wellbeing - Dr Darke is a qualified Social Worker), Learning Disability, Writing Lecturing, Film Festivals, Art Festivals, Theatre Promoter and Disability Studies, Dr Darke has an international reputation.  
Working with national organisations such as Arts Council England,  British Film Instutute and a numbers of academic institutions, Dr Darke continues to develop work and practice in such as way as to inspire change. He has previously been director of West Midlands Disability Arts Federation and recently completed a large-scale arts programme entitled Wolves In Wolves, with Wolverhampton Council and Wolverhampton Football Club, which he initiated and directed. 
Dr Darke founded Outside Centre (Digital Disability) leading it creatively and practically for over 20 years, and all Dr Darke's work is covered - with acknowledgements where due - throughout the Digital Disability website.  Dr Darke research includes collaborative practice and he feels that partnership and equality are an essential core of any good practice in any sphere.  
He has recently worked with MIMA at Teesside University and its research staff submitting under Art and Design to Unit of Assessment 32 for REF 2021, advising individually on the narrative statements and portfolios necessary for submission under the direction of Professor Simon McKeown.
---
Disability and the Home is a collaborative project between the Museum of the Home and Digital Disability to explore and reveal ideas, images, objects, and concepts around the idea of 'the home' for disabled people.  The project is supported by the National Lottery Heritage Fund.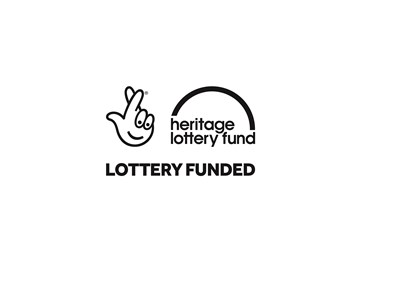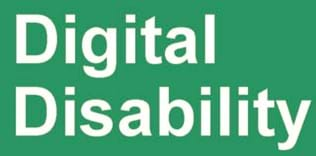 More from Digital Disability:
The Front Door Photography Exhibition
Photography exhibition as part of the Disability and the Home project exploring the idea of the home in relation to the lived experience of disabled people.