On display: Mr Punch and the 7 Deadly Sins/Virtues
In a new display, get a close look at hand-carved wooden puppets designed by award-winning puppetry artist and director Oliver Hymans, with costumes constructed by Valeriya Voronkina.
---
31 October to 31 December 2023
Lower Branson Coates | Free
Please note: access to the display of Mr Punch and the 7 Deadly Sins/Virtues is temporarily closed for the run of On Railton Road until Saturday 18 November. We apologise for any inconvenience.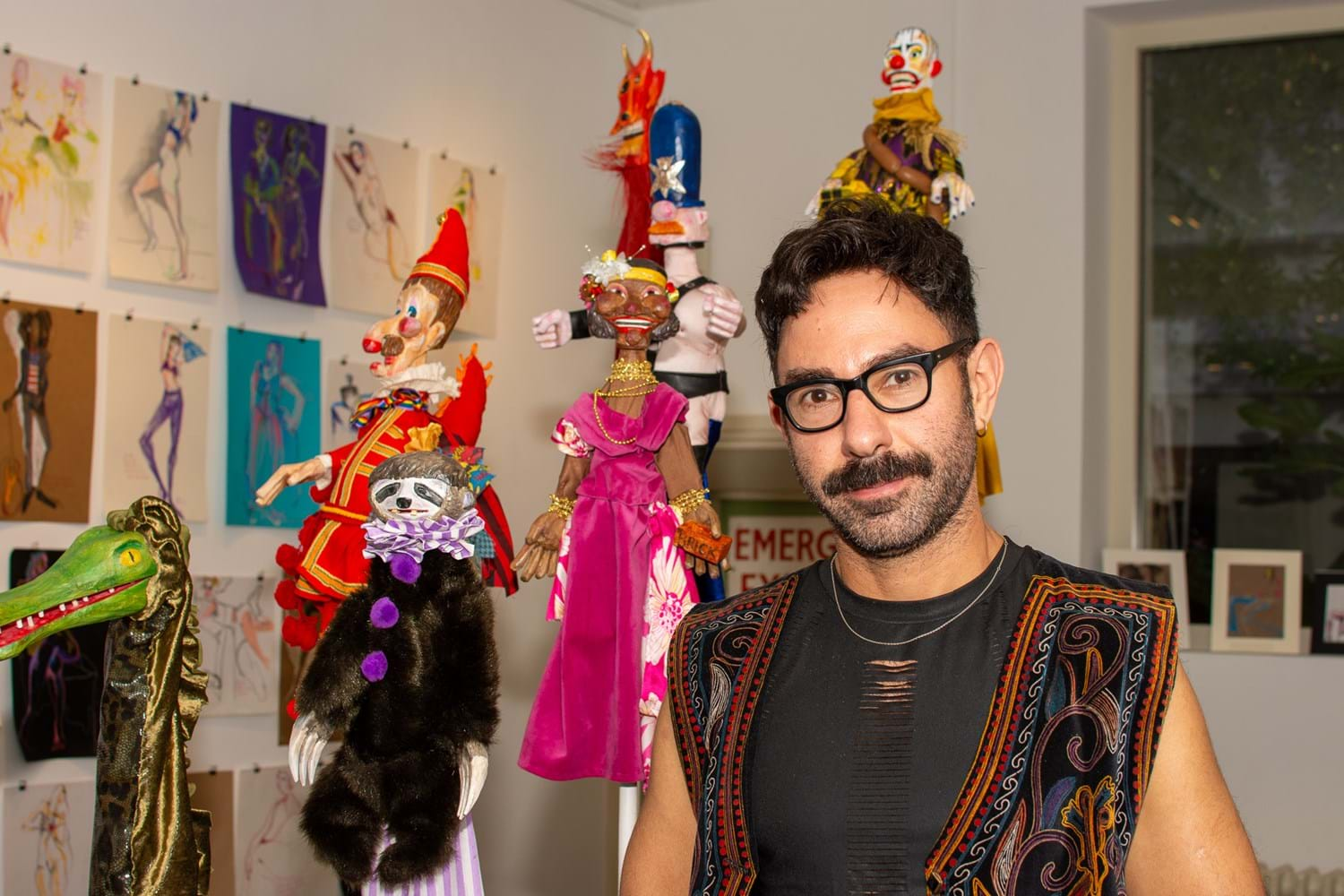 Oliver Hymans
In celebration of Pride '23, Oliver Hymans created seven new glove puppets which honour, challenge and "queer-up" the Great British and somewhat controversial puppet institution-by-the-sea: Punch and Judy.
Initially conceiving each puppet as a representation of one of the 7-Deadly Sins, Oliver turns things on their heads, looking at each gay sin as a point of pride.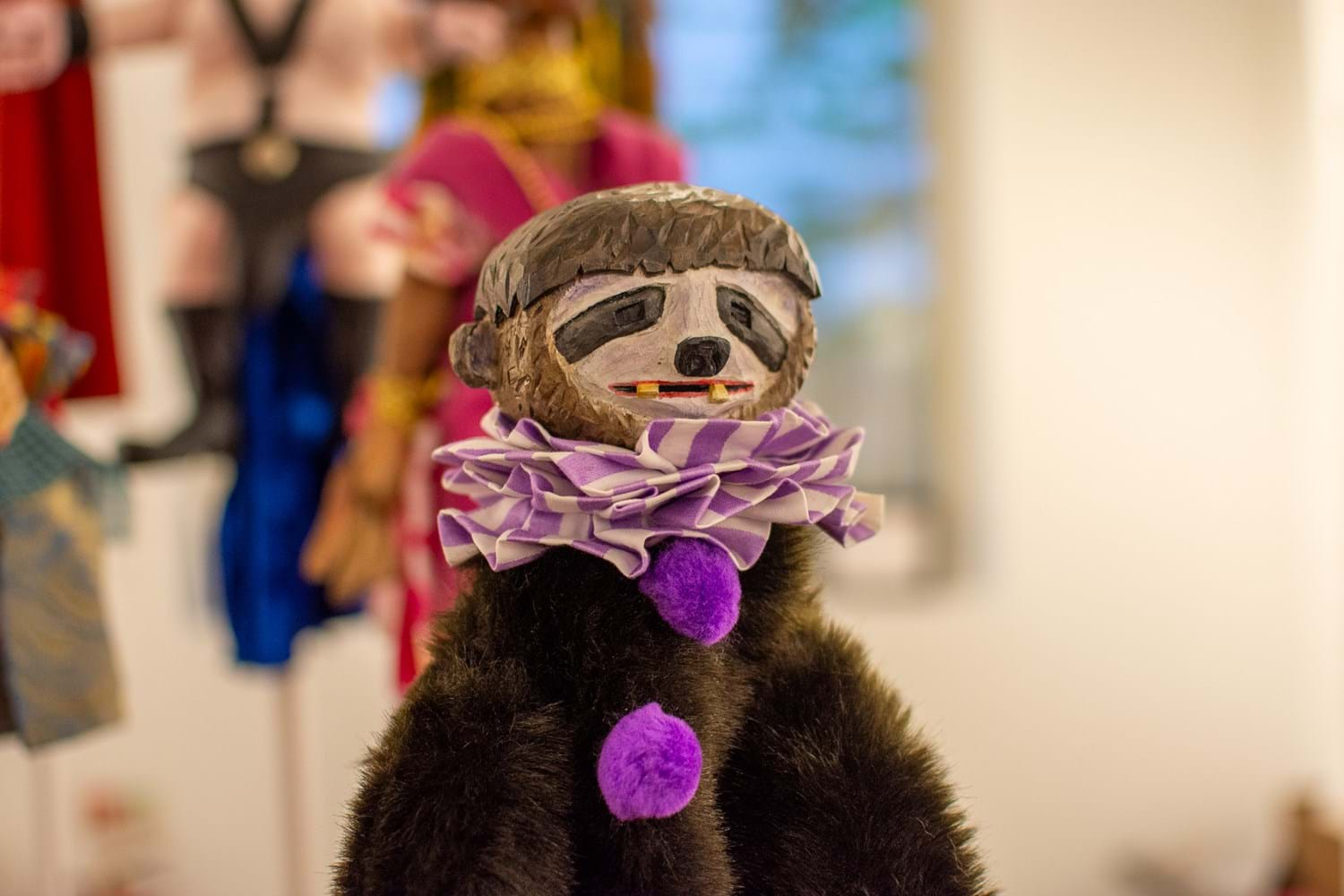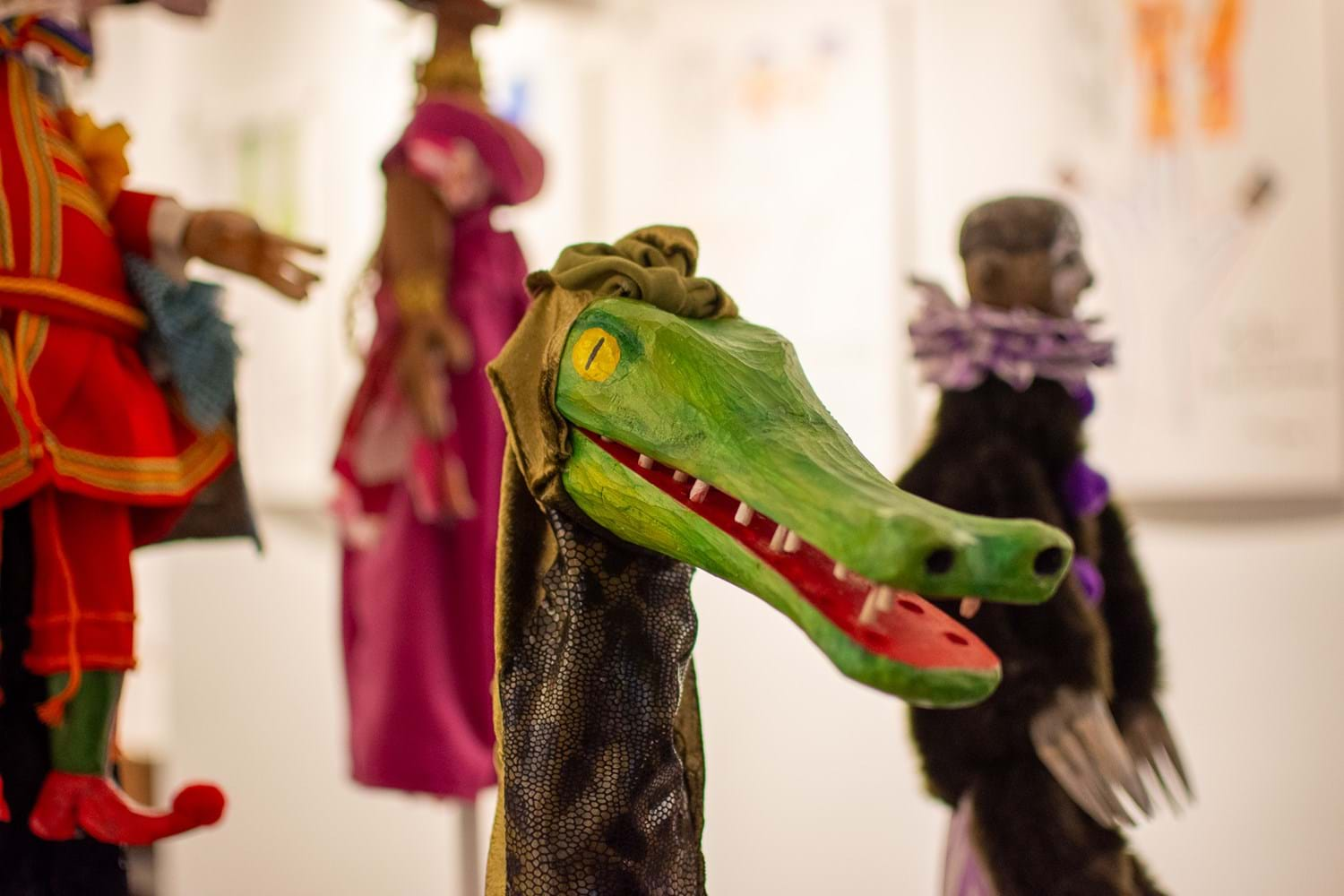 The Puppets
Mr Punch - Pride
Mr. Punch, presented here as a self-portrait of the artist, is a symbol of traditional puppetry, embodying a sense of playful irreverence and a timeless presence. Punch's boisterous and sometimes subversive performances have historically challenged norms and societal expectations, echoing the spirit of defiance that characterizes Pride celebrations. Both Pride and Mr. Punch celebrate individuality and authenticity, encouraging us to embrace the vibrant hues of our identities.
Judy - Wrath
In this poignant homage, Oliver has thread the indomitable spirit of Marsha P. Johnson, a pioneering figure in LGBTQ+ history, with the sin of 'Wrath', revealing a narrative of resistance, empowerment, and transformation. Johnson, a trailblazing transgender activist and a central figure in the Stonewall Uprising, channels the raw energy of rage into a powerful force for change. Johnson's unyielding determination and fiery activism shattered the shackles of injustice, igniting a movement that continues to blaze forward.
Punch & Judy's Baby - Sloth
Drawing from the sloth's characteristic unhurried pace and nonconformist behavior, the puppet encapsulates the essence of queerness as a force that challenges the status quo, an audacious rebellion against the conformity of a heteronormative world.
The Crocodile - Envy
The crocodile's enigmatic demeanor serves as a metaphor for the guarded nature of shyness, where individuals may feel the need to protect their vulnerability, their most authentic selves. Much like the reticent creature, queer individuals navigate complex terrains, their shyness acting as both armor and refuge. Beneath this seemingly impenetrable exterior, both the crocodile and shyness conceal an inherent grace.
The Policeman - Lust
The sin of lust, often seen as a transgressive force, resonates deeply within the queer experience—a journey marked by challenging societal norms and embracing authentic desires. Here, the uniformed policeman becomes a symbol of the established order, enforcing rules that have historically marginalized queer identities and love. The very presence of the uniform can evoke both attraction and apprehension, echoing the complexities of desire that queer individuals navigate daily.
The Clown - Gluttony
The clown in Punch and Judy, a vivid emblem of theatrical exuberance, encapsulates a realm where the boundaries of ordinary existence are transcended in favor of a flamboyant and unrestrained display of emotions. Presented here in 'drag' form, queer extravagance (nee-Gluttony) with its audacious embrace of abundance, mirrors the clown's vibrant spirit, inviting us to revel in a world beyond the ordinary.
The Devil - Greed
The devil in Punch and Judy, traditionally a harbinger of chaos and mischief, undergoes a profound metamorphosis when viewed through the queer lens. Often relegated to a role of villainy, the devil becomes a symbol of resistance—a figure that defies societal expectations and embraces nonconformity. In a similar vein, success and wealth (opposed to the sin of Greed) often narrowly defined by conventional standards, take on a new dimension within the queer narrative.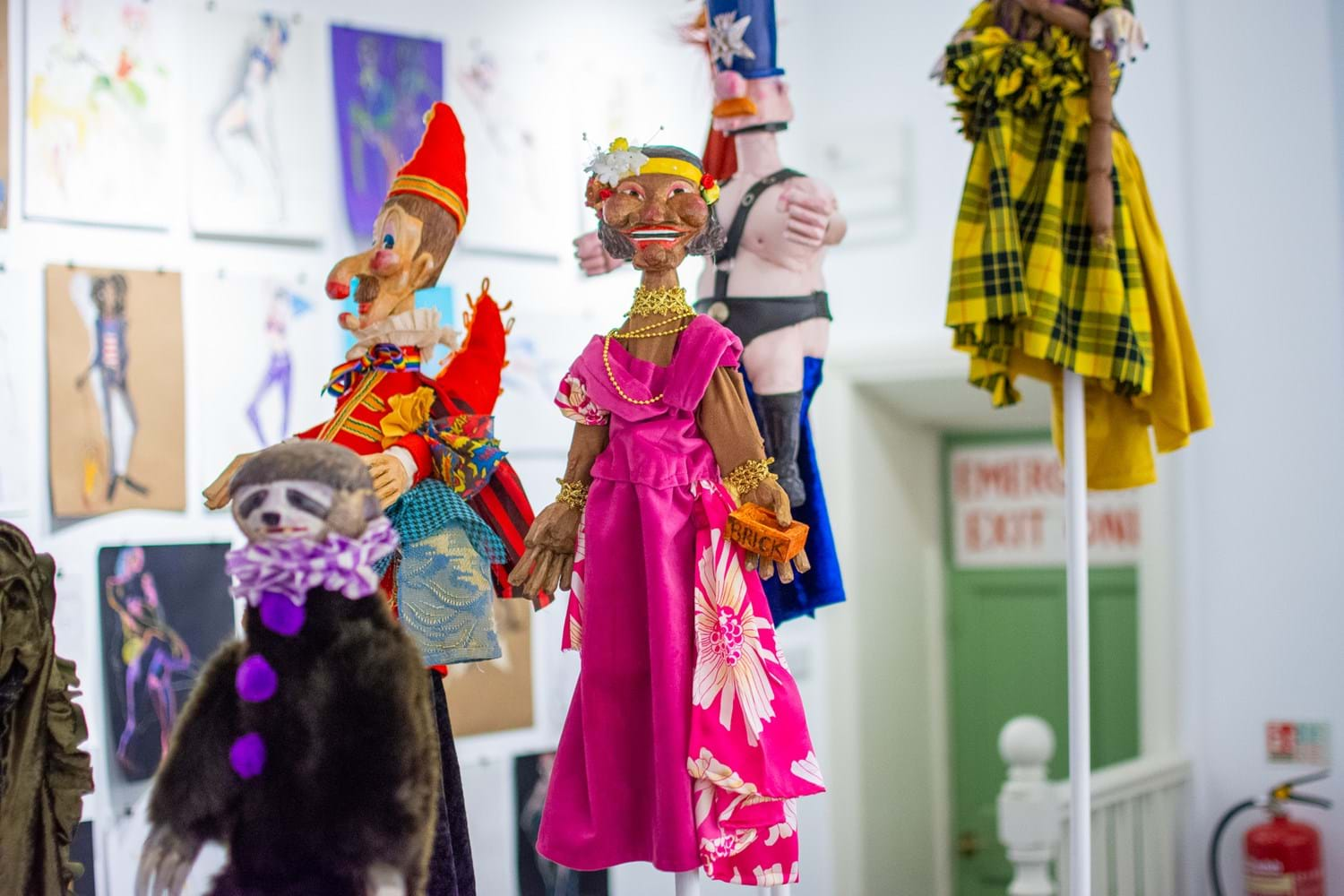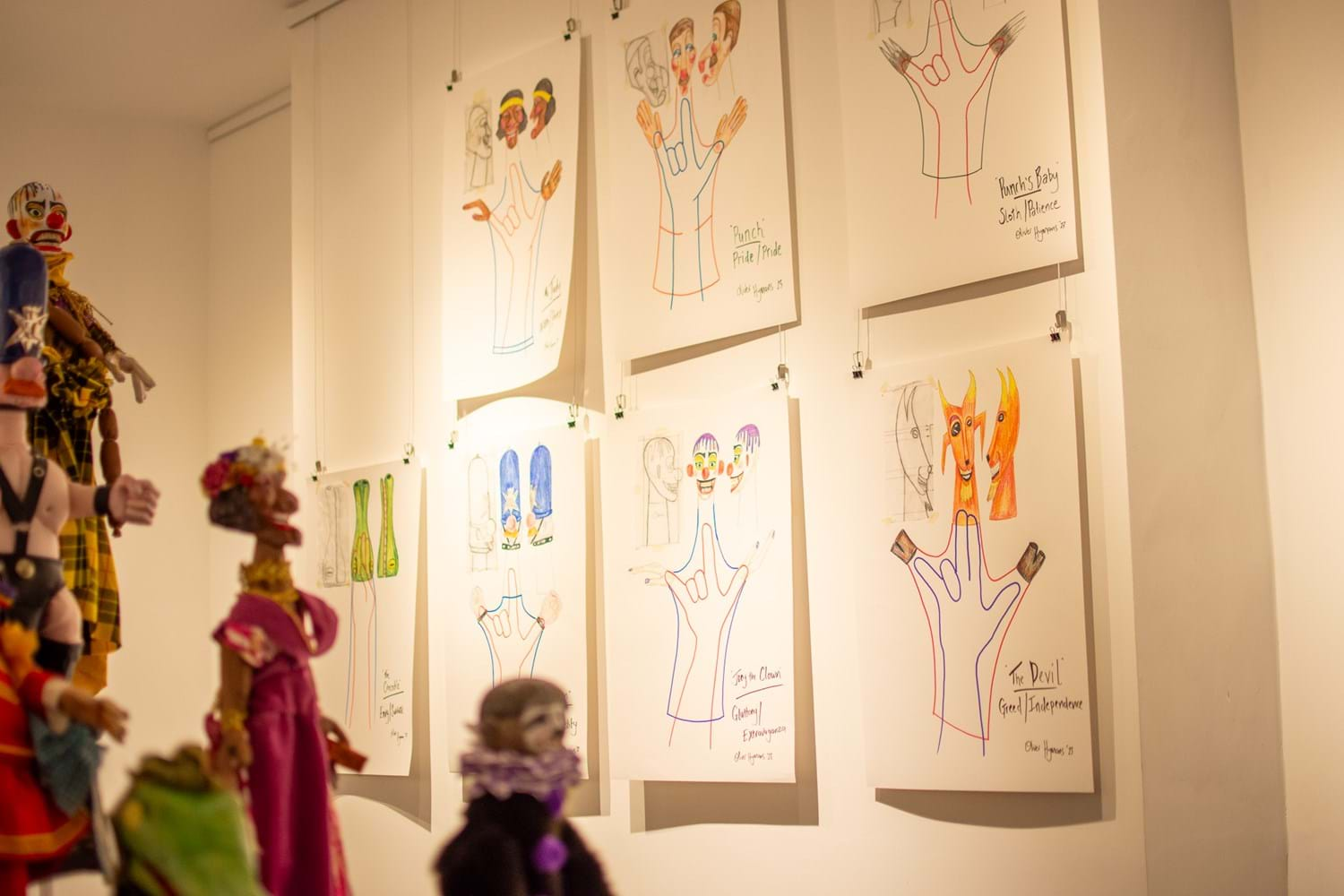 About Oliver Hymans
---
Oliver Hymans is an award-winning puppetry artist and director. He has worked internationally across four continents, directing and designing puppetry in theatre, opera, film and music video. Oliver's puppets have appeared at London's Tate Modern, Little Angel Theatre, Arcola Theatre, Royal Albert Hall, The National Gallery, Camden Roundhouse and The Institute of Contemporary Arts. His shows have been described as being "visually dazzling… funny and beautiful…poetic and precise" (The Guardian), with "dazzling technical flourishes" (The Stage); and his puppet designs acclaimed for having "brilliant realistic movement and wonderful personality" (Broadway World) and "filled with life" (Total Theatre Magazine).
Oliver is currently Associate Artist at Little Angel and a 2021 QEST Scholar specialising in traditional marionette carving. He is a visiting lecturer in Scenography at Rose Bruford College of Performing Arts and an artist facilitator for the Barbican, Museum of London & Primary Shakespeare Company
Design Credits
Design Credits include: A Christmas Carol in the Painted Hall, The Legend of the Jazz Penguin (for Goblin Theatre); The Wishing Tree (Little Angel Theatre); On Railton Road (Dir. Ian Giles / Jerwood); The Snow Queen (Puppets; Rose Theatre Kingston); Mu'A (Rain) (Dam Van Huyhn/Mahogany Opera Group); Palm Grove Tales (Kerala School of Drama, India); Directing credits include: (For Little Angel Theatre) Emily Rising, The Wishing Tree, Masterchef Mo and The Missing Cake, The Singing Mermaid (associate director); Promised Land (Loft Puppet Co. South Africa), Bluebeard's Castle (Arcola Theatre / Grimeborn Festival), Daedala (Tate Modern Tate Late); El Ensueño del Dorado (Puppetry; Circo Para Todos, Colombia), The Banned Circus Animals (Blind Summit/Roundhouse); Screen credits include: Hot Chip 'Spell' (music video; puppeteer); How A Kite Flies (Dir. Ben Gough with Ian Mckellen; puppet design/puppeteer); Canned Laughter & Scraps (dir. Chris Brake; puppet design & puppeteer); The Correspondents 'Kind of Love' (music video; puppet director/designer).
On Railton Road
---
Oliver Hymans made the puppets featured in On Railton Road, a critically acclaimed play by Ian Giles and Louis Rembges staged at Museum of the Home from 3-18 November 2023. On Railton Road is a hedonistic drama about the lives and loves of the pioneering queer squatters who fought for a place to call home. 
Find out more
Based on real people and their lived experiences of squatting in the 70s, this landmark production will use rare archival interviews to bring this revolutionary period to life on stage, highlighting queer domestic spaces.