Waiting for myself to appear
Waiting for myself to appear is a new film commission by Michael McMillan.
In Almshouse 14 | Free entry
The three-screen work weaves together contemporary and historic stories through the voice of Alisha, a young British Caribbean woman growing up in a gentrified Hackney. Exploring ideas around black women's identity, gender, diaspora migration and home.
The piece is written and directed by Michael McMillan, performed by Esther Niles with music and visuals from the multidisciplinary duo Dubmorphology.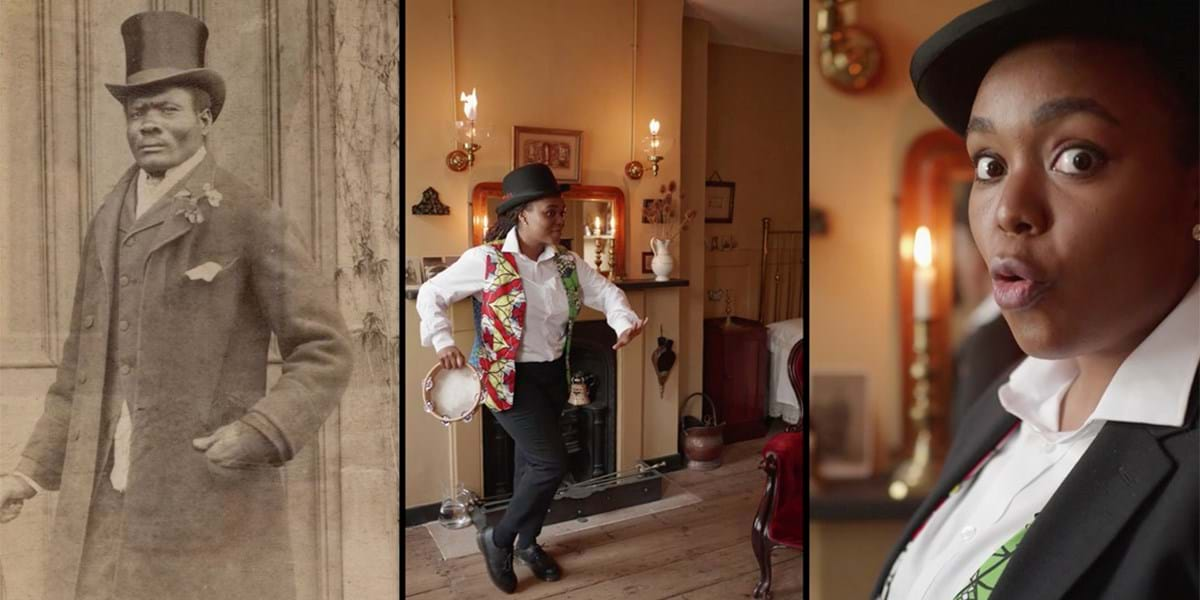 Still film image from 'Waiting for myself to appear' by Michael McMillan in collaboration with Dubmorphology
We meet Alisha, a young black woman of Caribbean migrant descent, growing up in a gentrified Hackney. She works at the Museum and discovers in the archives that an orphaned Grace Belmore Sweeney was escorted to Britain by her wet nurse from Jamaica in the 1800s.
Grace grows up and eventually marries the Geffrye almshouse chaplain, but nothing more is documented about the black nurse. To give her a life and a name, Alisha reimagines and becomes Mary Anne.
Both Alisha and Mary Anne live in times of dramatic change for Hackney and the wider world. Through their his(her)stories and lived experience we see parallels across generations.
Waiting for myself to appear was originally performed as an immersive monologue in the restored 18th century almshouse in Autumn 2019.
Commissioned by Museum of the Home
Duration 21 minutes
In conversation: Michael and Esther
To mark Windrush Day 2021 Michael McMillan and Esther Niles sat down to discuss the issues raised in the film.
---
Michael McMillan is a London based playwright, artist, curator and academic who lives in Hackney. His interdisciplinary practice includes mixed-media installation.
His project, a front room in 1970, is a permanent display at the Museum.
Dubmorphology are Gary Stewart and Trevor Mathison, together they make art installations that examine the relationship between culture, history and technology.
Esther Niles is a stage, film and television actor based in London.
Supported by