Shelf Life
A film showing in the Home Galleries
The things we display in our homes are full of personal meaning, whether on a mantelpiece or shelf, or on top of the television.
This film, directed by Mina Salimi, explores how east London residents express their identities through the things they display in their homes.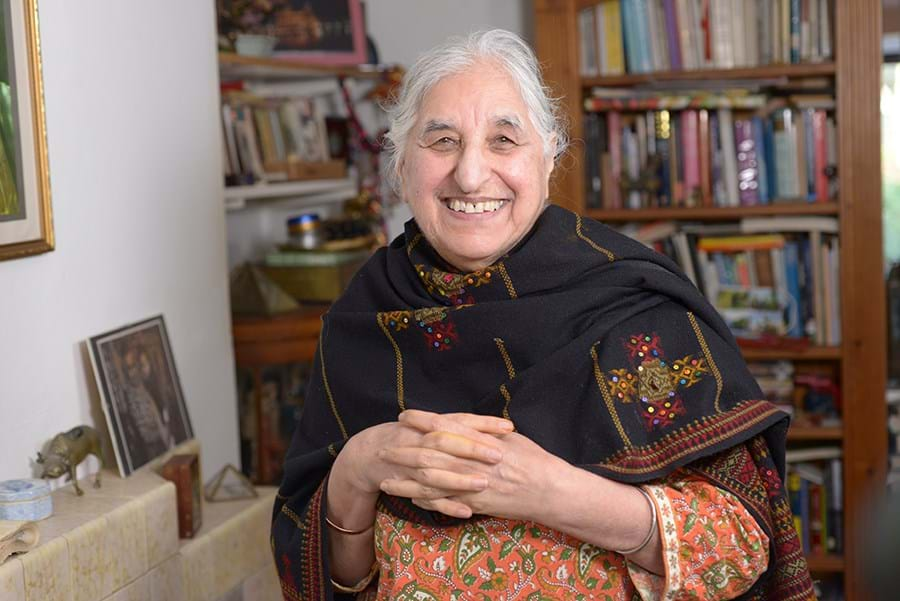 Amarjit in her living room in London Fields
Amarjit, London Fields, Hackney
Amarjit has lived in Dalston for nearly 40 years in the home where she raised her children. She moved to the UK from the Punjab, in India, in the 1960s as a child.
Amarjit had a long career as a physicist. Now retired she teaches yoga, paints and writes poetry.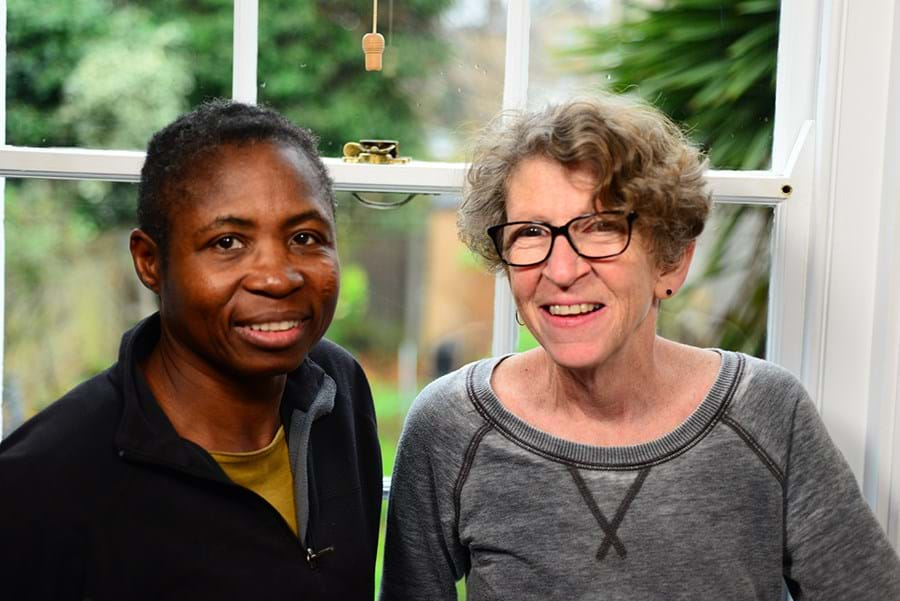 Clair (right) with her partner Ade, in their home in Hackney Downs
Clair, Hackney Downs, Hackney
Clair is a retired teacher and now works as an urban food grower. She shares her home, part of a housing co-operative, with her partner Ade.
She was born in America and grew up in the Italian community in New York. Her heritage forms a strong part of her identity.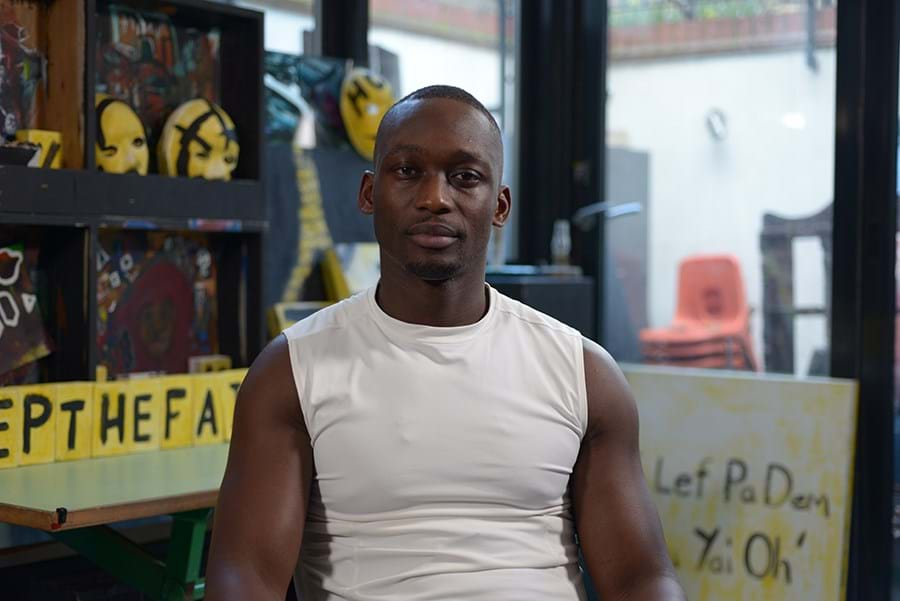 Kollier in his home in Dalston Junction, Shelf Life
Kollier, Dalston Junction, Hackney
Kollier, an artist, lives in Dalston in a flat he rents with a friend.
Born in Sierra Leone, Kollier came to the UK with his family aged nine. After years of complications and difficulties, he recently obtained British citizenship. Much of his art reflects the struggle to create a sense of belonging when the place you call home does not recognise your right to be there.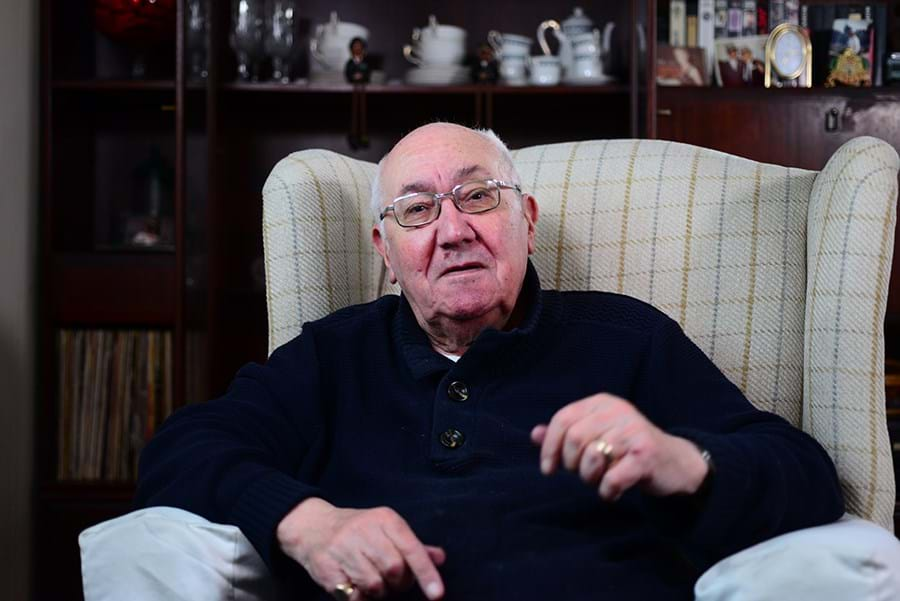 Sam in his home in Petticoat Tower, Aldgate
Sam, Petticoat Tower, Aldgate
Sam, a retired taxi driver, has lived in a council owned flat in a tower block in Aldgate for more than 40 years. From his home on the 21st floor he has watched London change and evolve.
For many years he lived with his wife Sandra. Since her death in 2001, Sam has lived alone.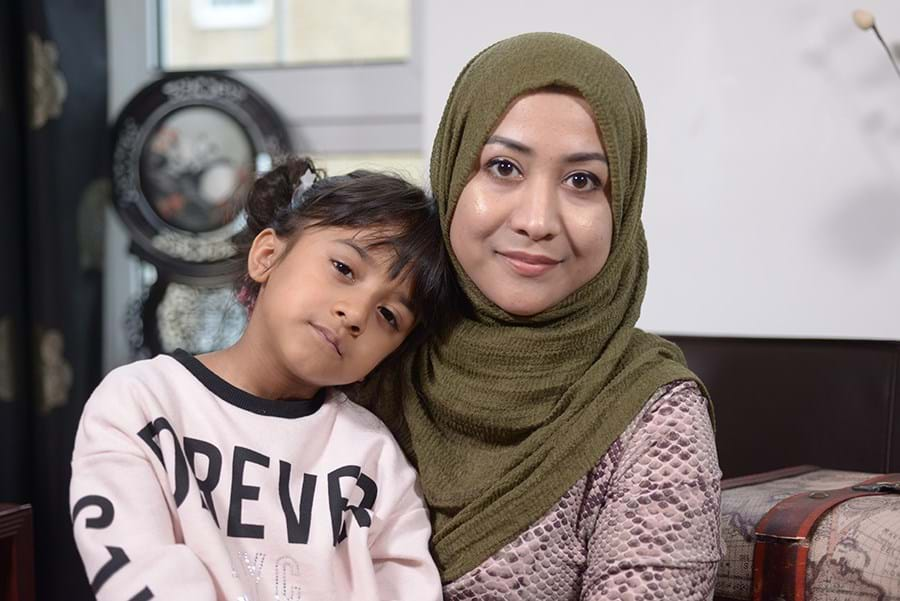 Farhana and her daughter in their home in Wapping Housing Estate, Tower Hamlets
Farhana, Wapping Housing Estate, Tower Hamlets
Farhana shares her flat, in the Wapping Housing Estate, with her husband and their two children.
Farhana is committed to community activism, striving for justice, equality and peace. Her activism is deeply rooted in her Muslim faith. She keeps reminders of her work in her front room to inspire her to continue.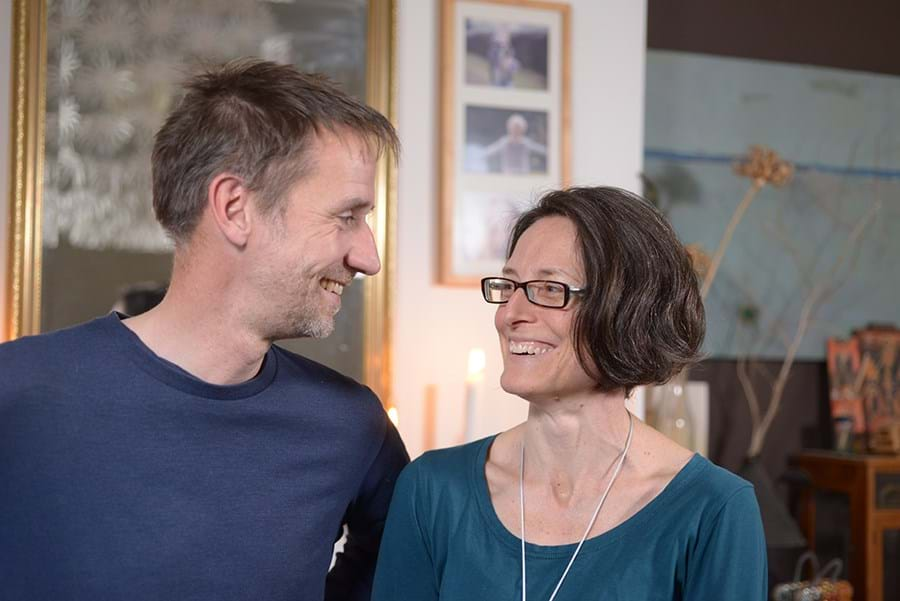 Lynda (right) with her husband in their home in Lower Clapton
Lynda, Lower Clapton, Hackney
Lynda owns her home in Hackney, where she lives with her husband and their three children. Her Christian faith plays a large part in her family life.
Lynda works for a humanitarian charity, on projects across the world. She brings keepsakes back home with her as a reminder of the people she has met and their stories.
---
Co-curated by the Faith and Culture Forum
The Museum's Faith and Culture Forum commissioned the film. Its members advise the Museum on diversity, culture and religion. They are a catalyst for change for us and our community.
---
A backdrop to our domestic lives
Mantelpieces: a space that people used to express some kind of identity
Online festival
A Little Festival of Mantelpieces was hosted by Bolton Museum in collaboration with us and the Mass Observation Archive in November 2020.