Rooms Through Time: Winter Past
Experience the magic of winter as you wander through our transformed period Rooms Through Time.
---
From November 2023 to February 2024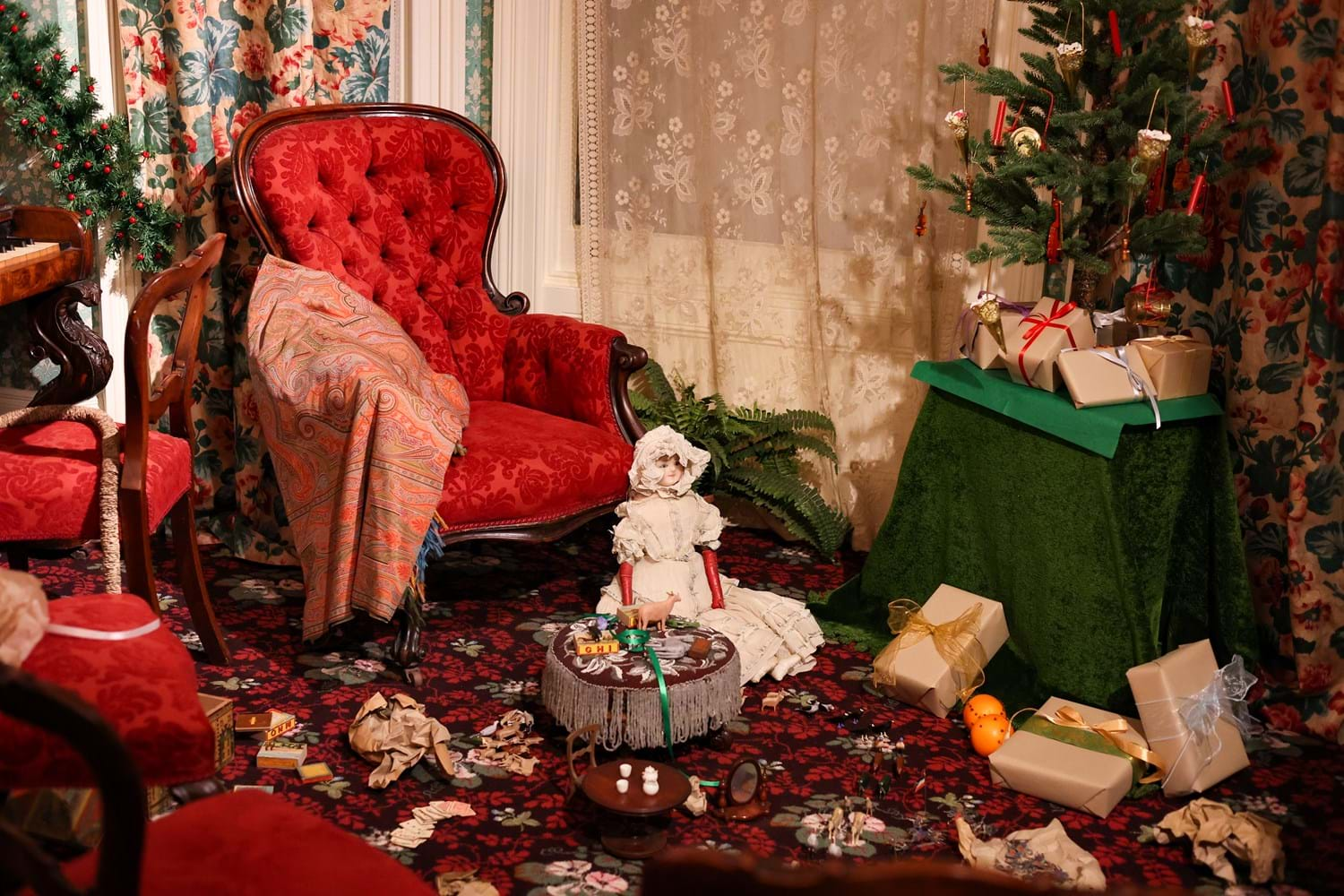 The Museum's Rooms Through Time have been restyled for Winter Past with a multi-sensory storytelling approach, offering new sounds, smells, sights and stories across the room sets.
Winter Past reveals how winter has changed London homes through the last 400 years, exploring what migration has brought to the city's homes - from decor to food, to keeping warm, entertained and being with those who matter to us.
From a joyful Midwinter in 1630 to an exciting Millennium party, check out each of the rooms below.
Plus, don't miss your last chance to see our beloved 1870s to 1990s Rooms, which will be temporarily closing in January 2024 to set the stage for a remarkable redevelopment project. New stories will be brought to life as we work with our visitors and communities to understand what the rooms could look like if we were to rethink who they are about. Read more about the Real Rooms project.
Explore the rooms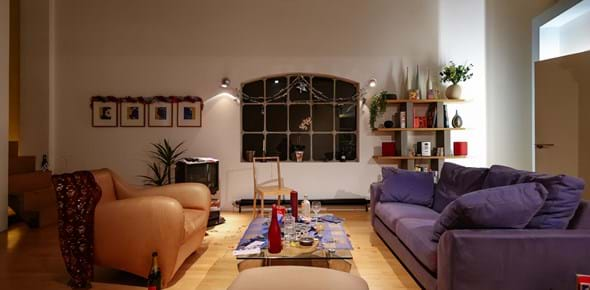 Millennium Eve 
It is just before midnight on Millennium Eve and Matthew and his partner Ben are having a New Year's Eve party with their friends to celebrate this unique occasion.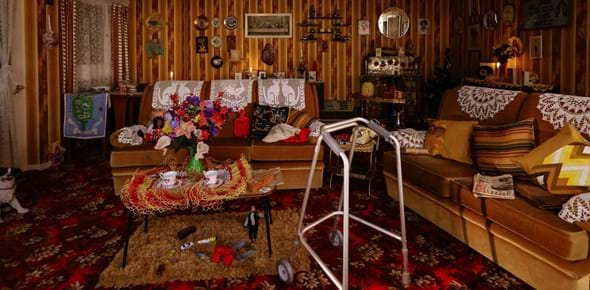 December in 1978
The McMillan family are spending Christmas at home in Hackney. This year the family may struggle to keep their house warm as they are in the midst of the Winter of Discontent.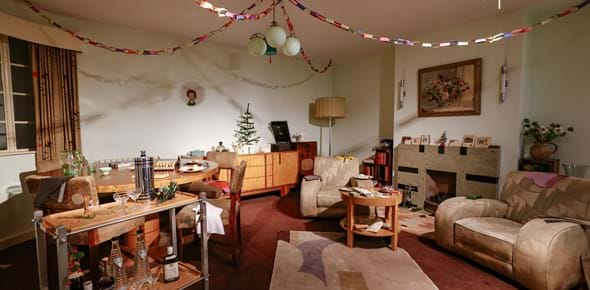 A Christmas Party in 1937 
It is Christmas Eve and Dorothy and George are hosting a cocktail party. They have decorated their flat with fashionable paper lanterns and chains and an artificial Christmas tree to impress their friends.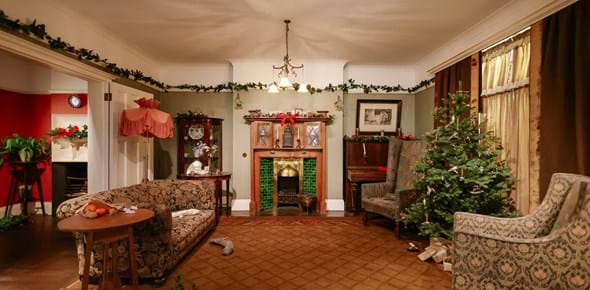 Christmas Eve in 1915
It's a quiet Christmas for the Waldon family this year. Anne has bought small gifts for her younger children and is filling their stockings for the morning.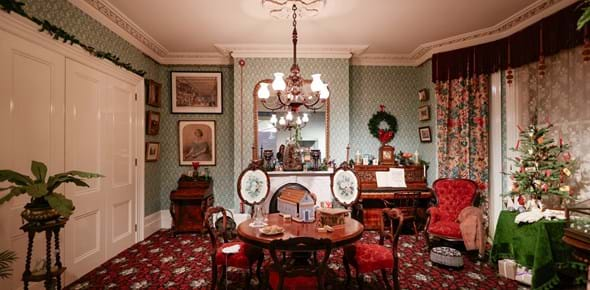 Christmas Eve in 1870
It's Christmas Eve and whilst the children are in bed dreaming of their new toys, Anne and Daniel are putting their presents under the Christmas tree.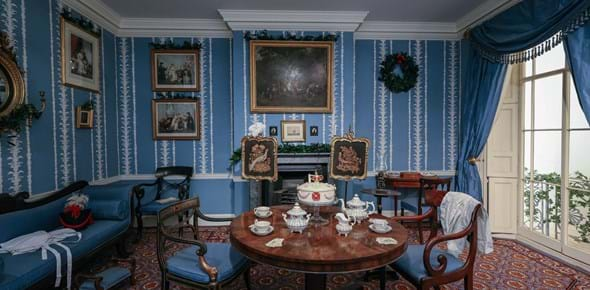 Twelfth Night in 1830
It is Twelfth Night and the Woodruffe children are preparing their costumes for a fancy dress ball they will attend that evening.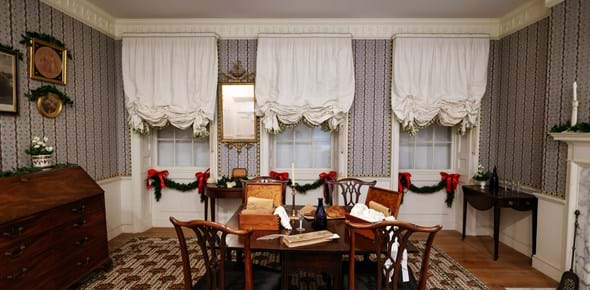 Boxing Day in 1790 
After working hard on Christmas Day making the Stevenson's family dinner, the servants have been given a day off. The master of the house is packing present boxes to thank them for a year of good service.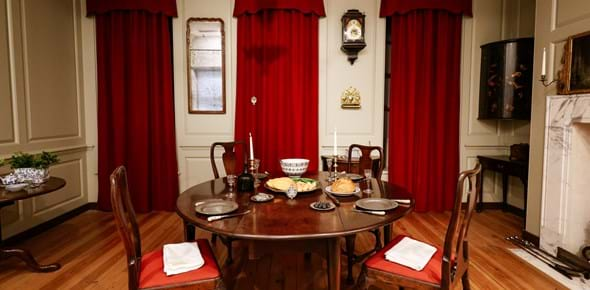 Sephardi Hanukkah in 1745
It is the last night of Hanukkah in the Mendoza household and Jacob has lit all eight wicks of the family Hanukkah lamp, reciting special prayers.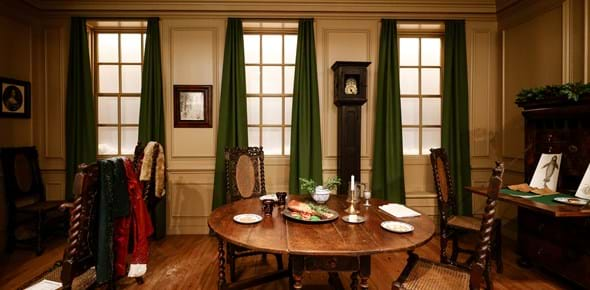 An afternoon at the Frost Fair in 1683 
It is a freezing winter's day in London. So cold, in fact, that part of the River Thames has frozen solid, becoming a destination for festive fun and games for people from all over London.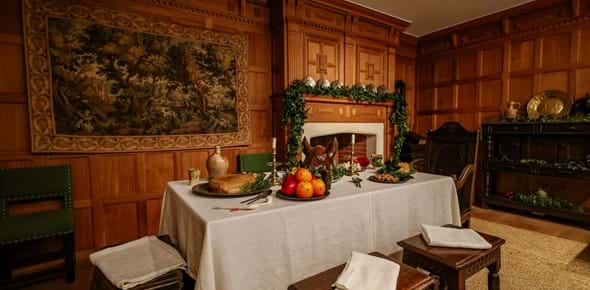 Midwinter in 1630 
The household are having a feast to celebrate Midwinter, the shortest day of the year. Neighbours have dropped in to sing songs in exchange for food and drink, a practice known as wassailing.
Discover more
Visit our Rooms Through Time between November 2023 and February 2024 to explore their stories. Museum of the Home is open 10am-5pm, Tuesday to Sunday and Bank Holidays. Our holiday opening hours can be found on our 'Visit us' page, linked below.
Related events
Take a closer look at our Rooms during Winter Festival events, including workshops and free family days. See all events
Winter Gathering
Join us for an after-hours gathering with an exclusive curator tour of our beloved period rooms dressed for our Winter Festival. As well as crafting, seasonal music, and of course, mulled wine.
Christmas Wreath-Making Workshop
Come along to our annual wreath-making workshop with Museum of the Home Head Gardener, Heather Stevens.