Molly's Café
Run by the founders of the award-winning The Anchor & Hope family – The Clarence Tavern, The Canton Arms and Oxford's Magdalen Arms – Molly's Café offers a seasonal, good value menu for Museum visitors, local neighbours and food lovers alike.
Housed in a former Victorian pub building, Molly's takes inspiration from the Museum's theme of the home and is welcoming and homely for all.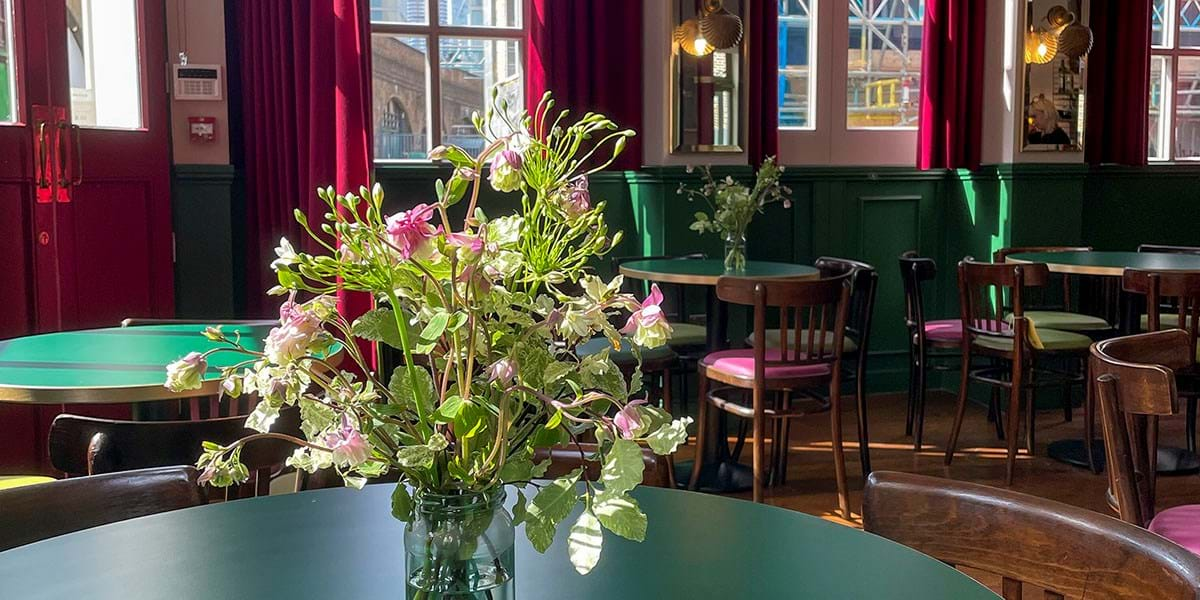 Opening hours 
For future opening times and bookings visit the Molly's website.
Inspired by Molly
The café is named after Molly Harrison, who was a truly inspiring Museum curator and educator in the 1940s and 50s. We want to continue her vision for the Museum to be a cultural centre for the communities of Hoxton.
Molly was incredible, she has quite a reputation to live up to. We are inspired by her ethics of inclusivity.
---
The buzz and the energy from the team at the Museum of the Home is fantastic to be around. As a collaboration, it's really important to us to work with people who share our values. Molly's Café is an amazing space and is a really exciting project.
Molly's trades as a canteen for the wider community, as well as for Museum visitors. From breakfast, elevenses and lunch, to meringues and scones in the afternoon, and evening supper, we bring the homely style established at The Anchor & Hope to Hoxton.
Delicious food, which, as everyone knows, is what you get at home.
Rob Webster-Shaw, Manager of Molly's
---
Hearty home cooked meals in a stunning historical setting is what we're all craving after lockdown.
Molly's at the Museum of the Home is central to our visitors, local residents and businesses.
I'm excited to be celebrating an inspirational woman – Molly Harrison – who was pioneering in Museum education. Every purchase in the café supports the Museum's creative and educational activities – feeding mind, body and spirit.
Sonia Solicari, Director of the Museum
---
Eating and drinking to support the Museum
Every cup of coffee, slice of cake, pint of beer and plate of food supports the Museum and helps us deliver our ground-breaking creative programme.