Molly's Café
Molly's Café offers some rather lovely baked goods alongside a lunchtime menu of Vegan and Gluten Free salads and tasty bites. Of course there's a super selection of tea, coffee and cakes too. 
Housed in a former Victorian pub building, Molly's takes inspiration from the Museum's focus on the home and is welcoming and homely for all.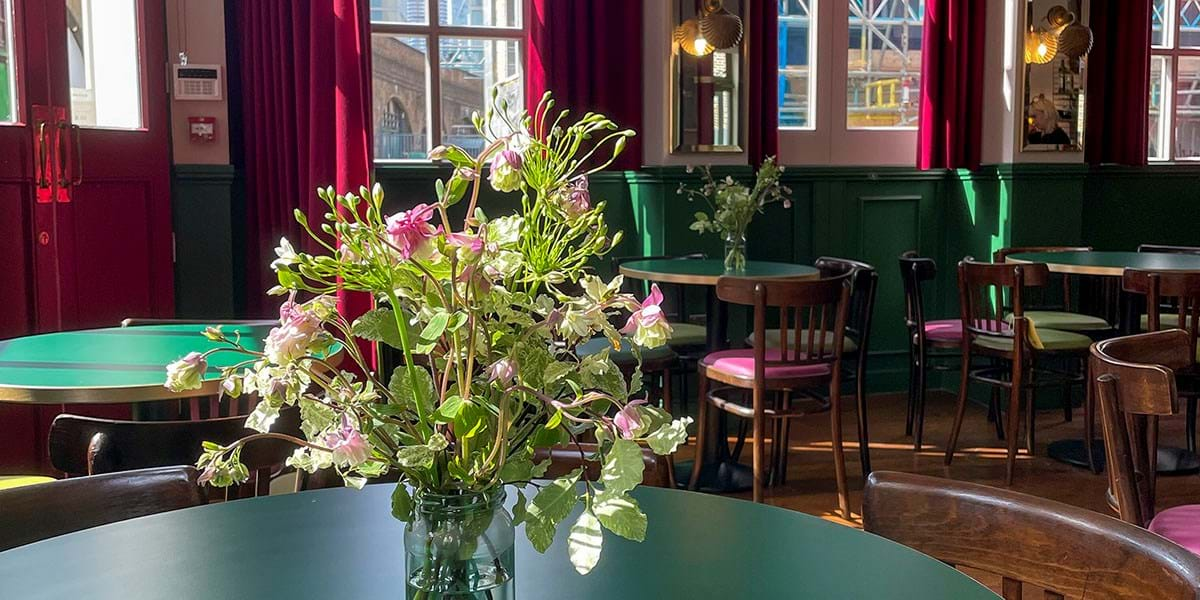 Opening hours 
The café is open during Museum opening hours, Tuesday to Sunday (and bank holidays), 10am to 5pm.
Inspired by Molly
The café is named after Molly Harrison, who was a truly inspiring Museum curator and educator in the 1940s and 50s. We want to continue her vision for the Museum to be a cultural centre for the communities of Hoxton.
Molly was incredible, she has quite a reputation to live up to. We are inspired by her ethics of inclusivity.
---
Our vision for Molly's at the Museum of the Home is that it is central to our visitors, local residents and businesses.
I'm excited to be celebrating an inspirational woman – Molly Harrison – who was pioneering in Museum education. Every purchase in the café supports the Museum's creative and educational activities – feeding mind, body and spirit.
Sonia Solicari, Director of the Museum
---
Eating and drinking to support the Museum
Every cup of coffee, slice of cake, or plate of food supports the Museum and helps us deliver our ground-breaking creative programme.