Our work with the ESEA community
We are working closely with East and South East Asian communities, with a particular focus on the Vietnamese diaspora, deepening existing relationships as well as developing new ones.
We want to inspire new partners and organisations, both locally and nationally to join us in revealing more stories from these communities in creative and innovative ways. Some of the questions we're asking are:
What does home mean to a community of East and South East Asian people?
How do we tell and share these stories with everyone? 
How can we inspire a range of people, both locally and nationally to access and enjoy some of UK's Vietnamese archives?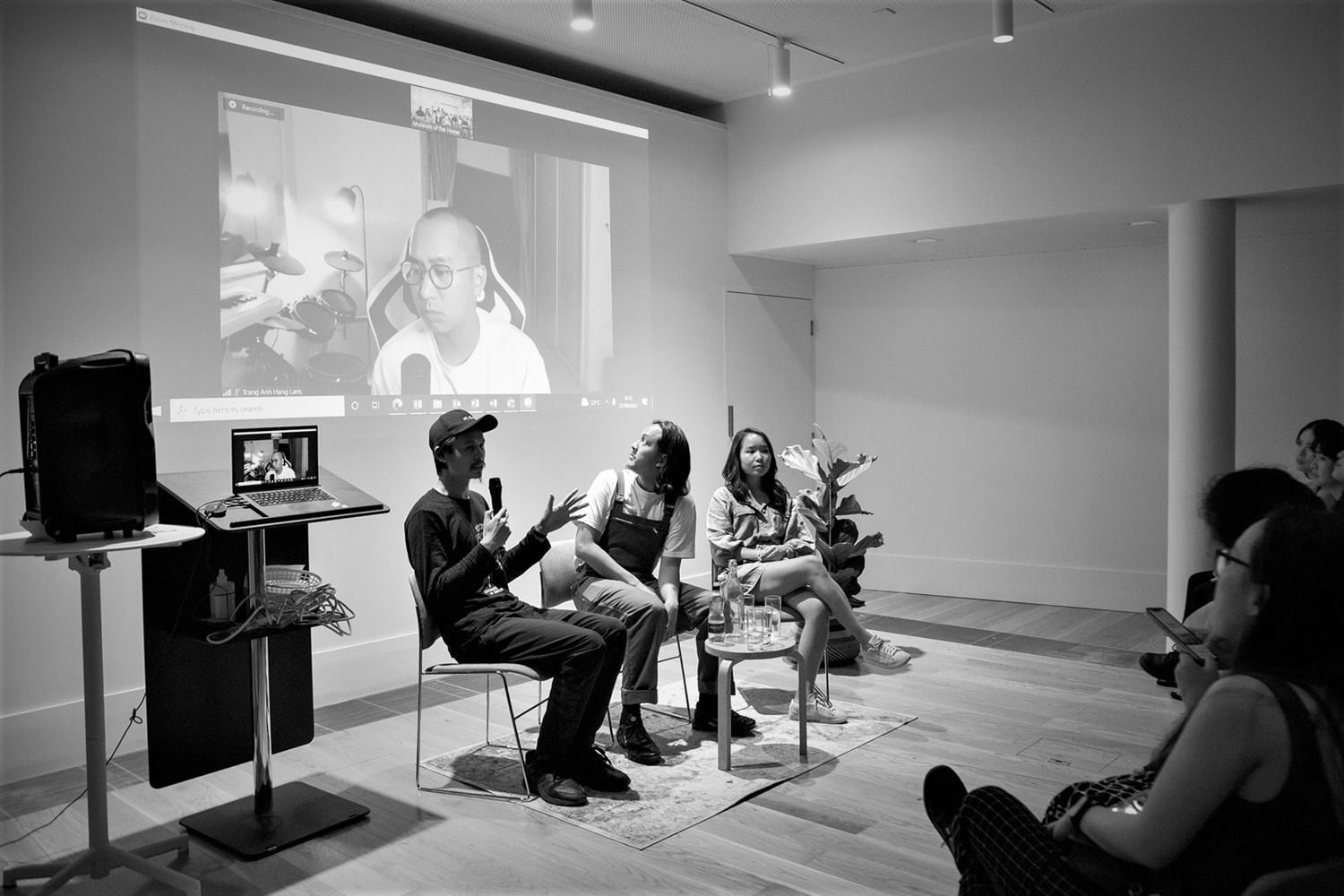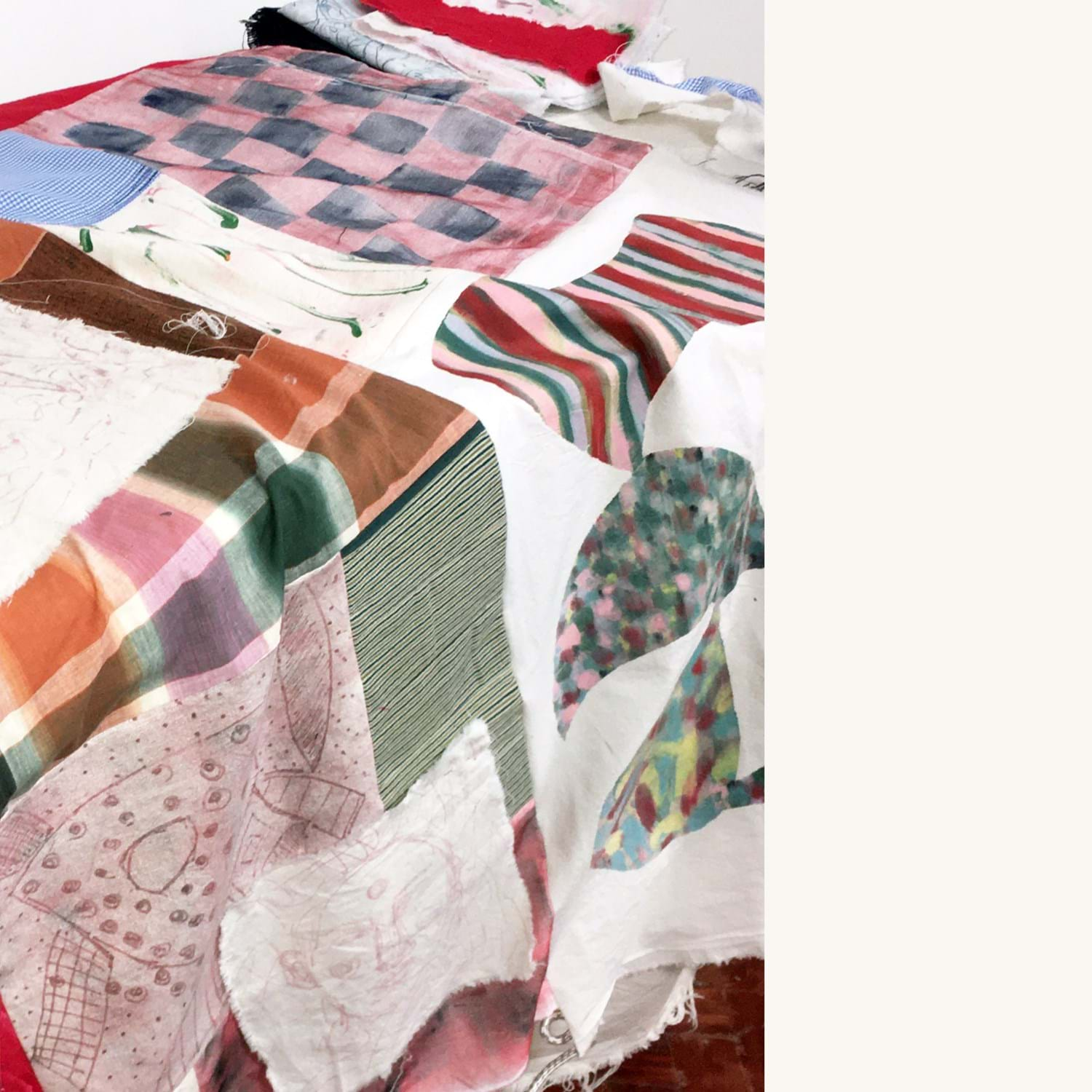 Seat at the Table with ESEA unseen & Swilipino
Saturday 9 September 2023
ESEA unseen share stories of cross-cultural identity and migration in relation to textiles in the domestic space, and invite audiences to mark their seat at the table in this textile workshop. To celebrate the role of food in family dynamics and as a love language within ESEA communities, participants enjoy a Filipino-inspired feast by chef Tintin aka Swilipino.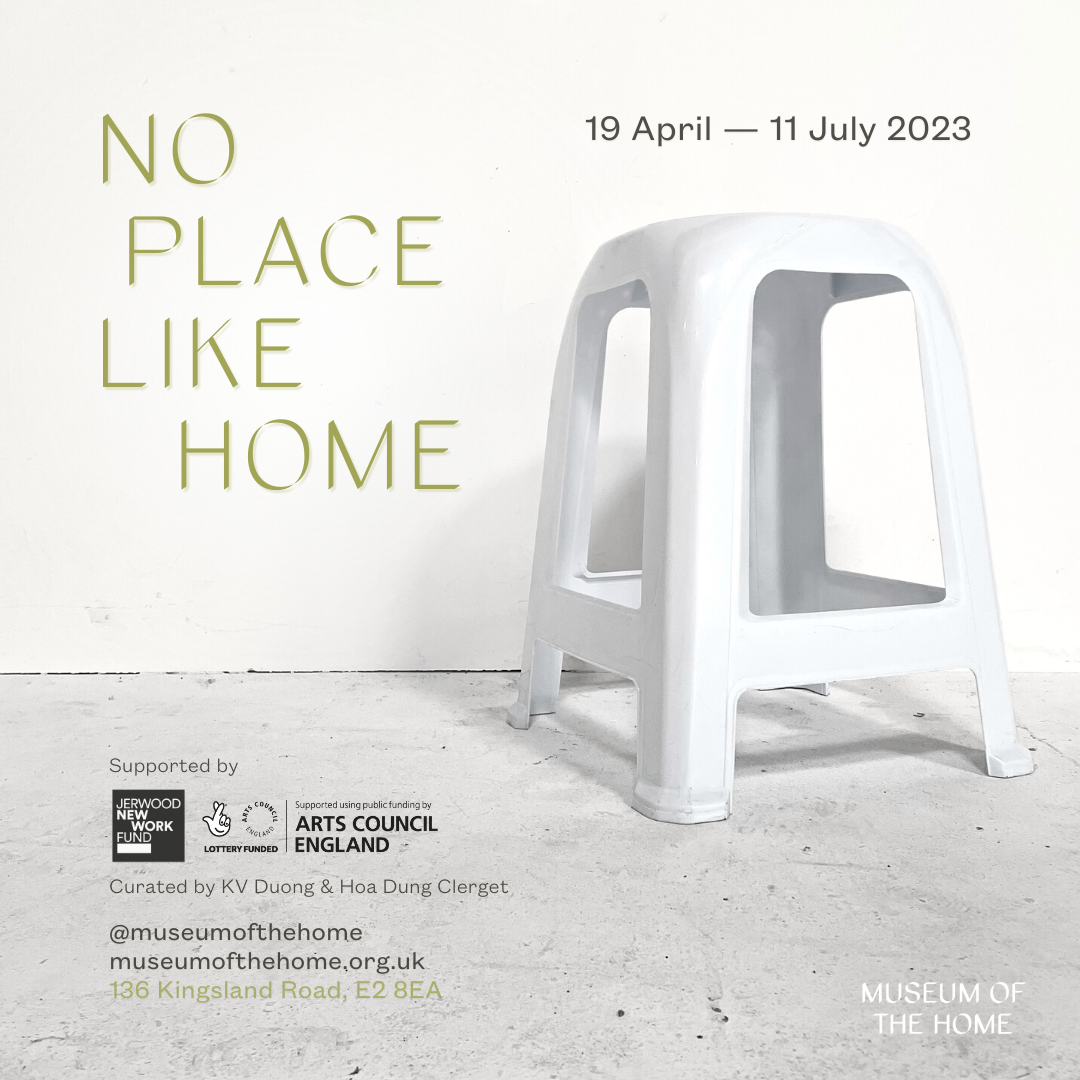 No Place Like Home (A Vietnamese Exhibition) Part II
No Place Like Home was co-curated and led by KV Duong and Hoa Dung Clerget. The free contemporary exhibition featured a group of Vietnamese diasporic artists presenting works on the theme of Home through the Vietnamese cultural lens. Visitors were greeted by a striking urban landscape installation constructed from Vietnamese plastic stools, highlighting the psychogeography of migrant populations. The main room showcased object-based works on a low white table, inviting viewers to sit on bamboo carpets to engage with the works.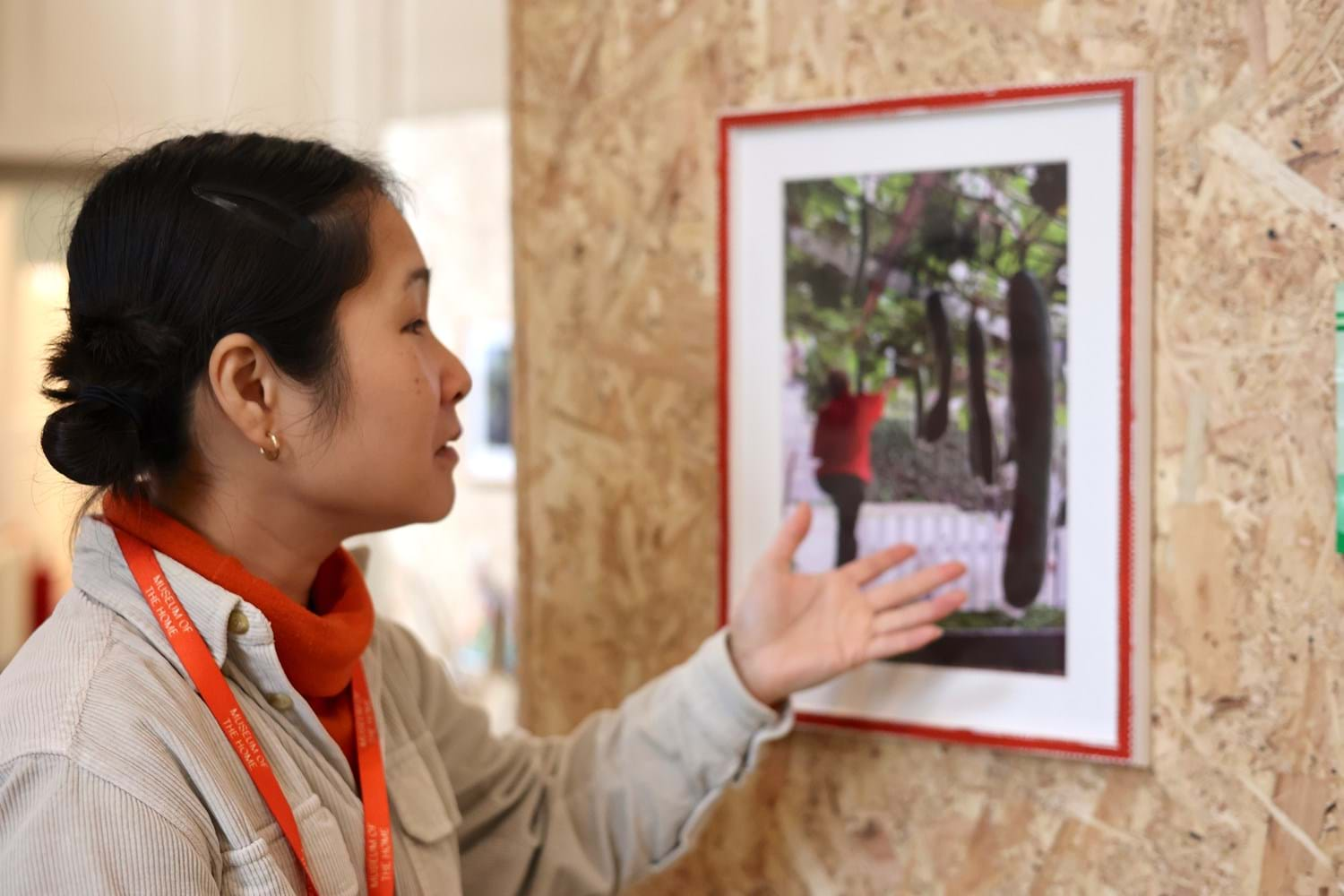 Home Grown
28 January to 24 April 2023
What significance does tending a home garden have for London's Vietnamese community? Watch this community film and pop-up exhibition in our Chapel exploring the roots of Vietnamese home life. Home Grown was initially screened at Deptford Lounge in 2022.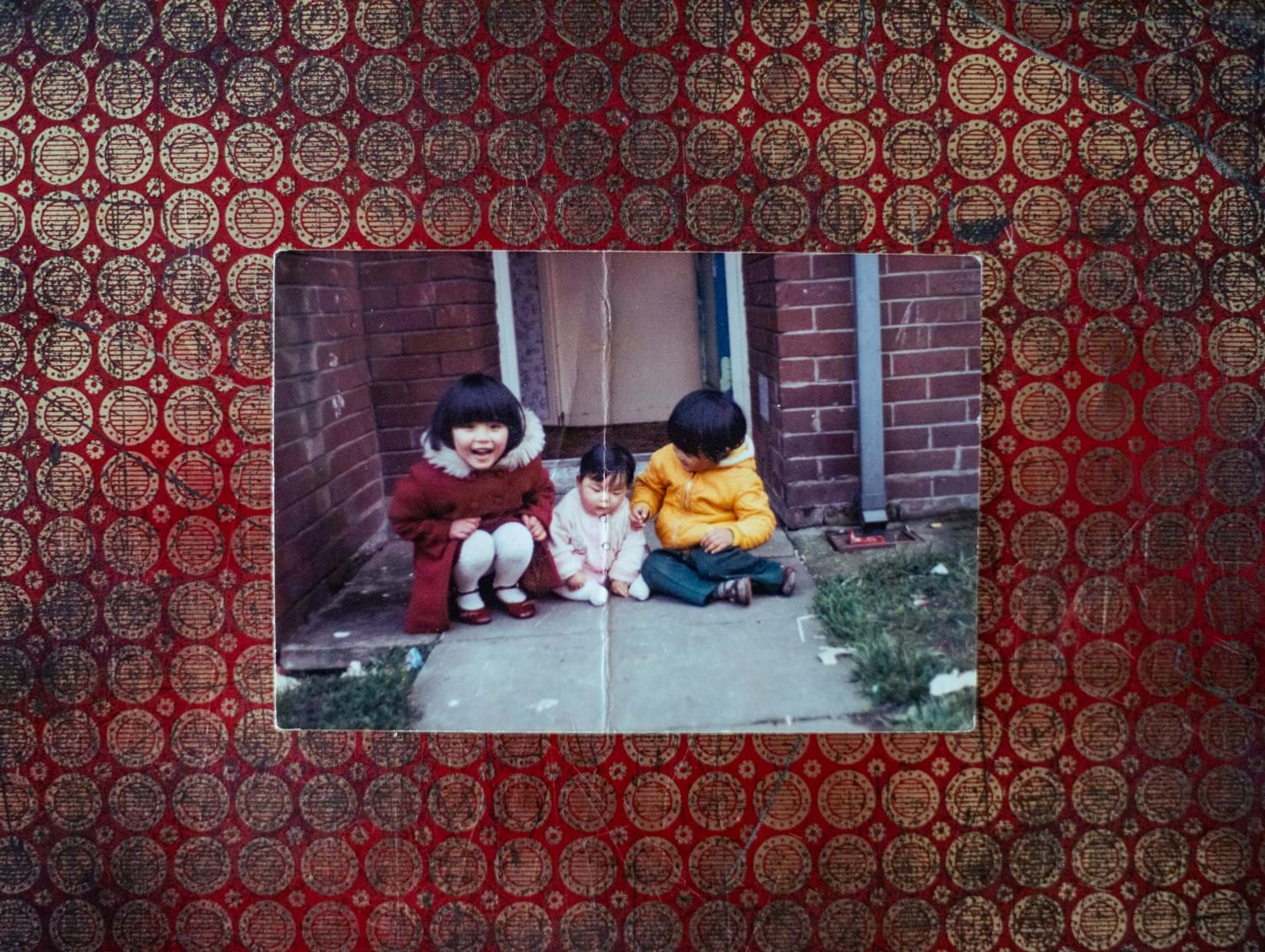 Artist Research Residency: Uncovering Vietnamese Archives 2022
Spring 2023
Focused on activating Vietnamese archives through a contemporary lens, this is the first of three new opportunities for a Vietnamese or East & South East Asian artist based in London or greater London, with a genuine passion and practice working with communities, interested in exploring archives, or archives as methodology. Applications closed.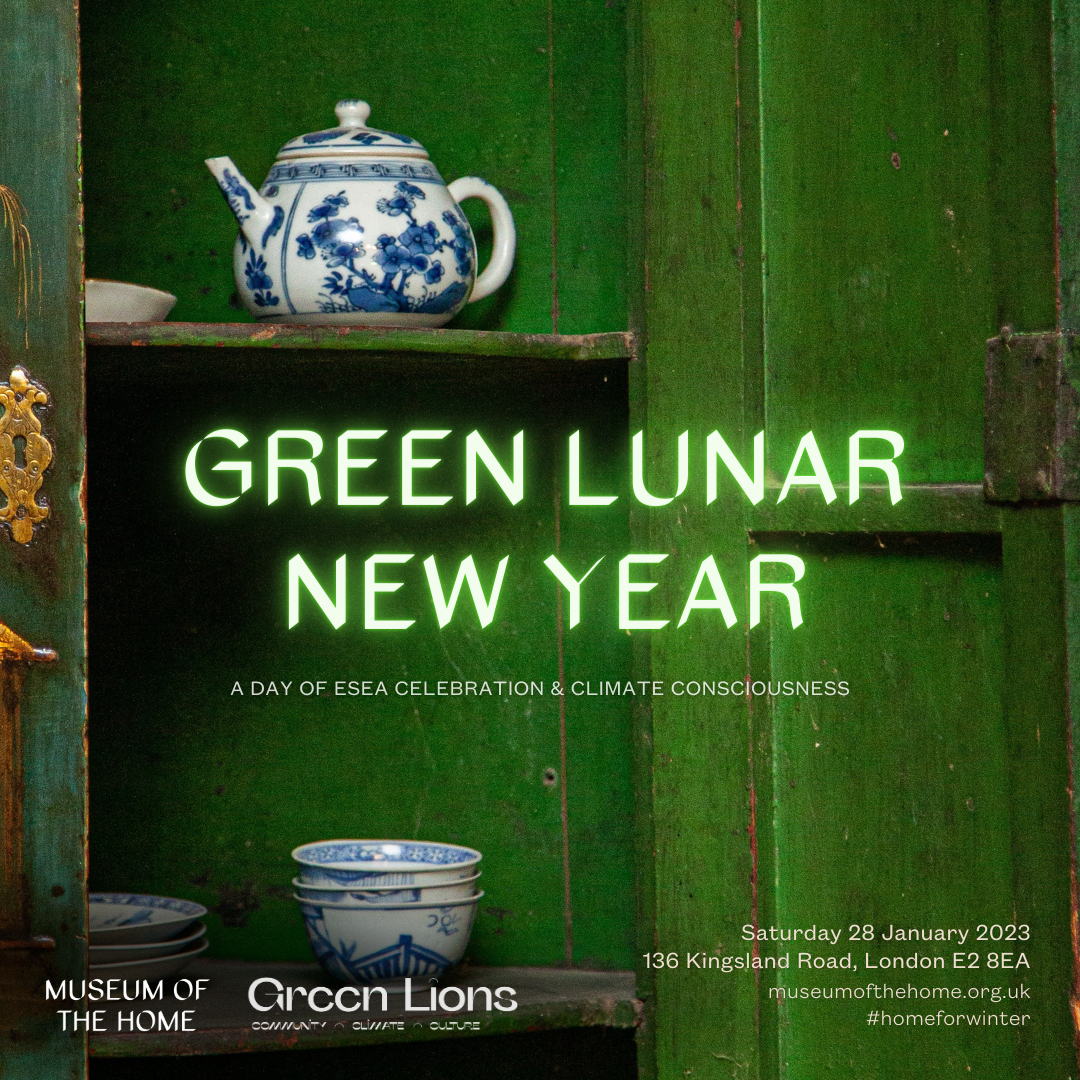 Green Lions x Museum of the Home: Green Lunar New Year
Saturday 28 January 2023
Marking the end of our Winter Festival, Green Lunar New Year took a spin on traditional East and Southeast Asian celebrations, inviting all to seek more sustainable ways to live in response to the climate emergency.  Working closely with community climate group the Green Lions, we programmed a full day featuring insightful talks, film screenings, a bustling makers market selling unique products by ESEA artisans, craft workshops, mahjong, and sold-out supper clubs. Read more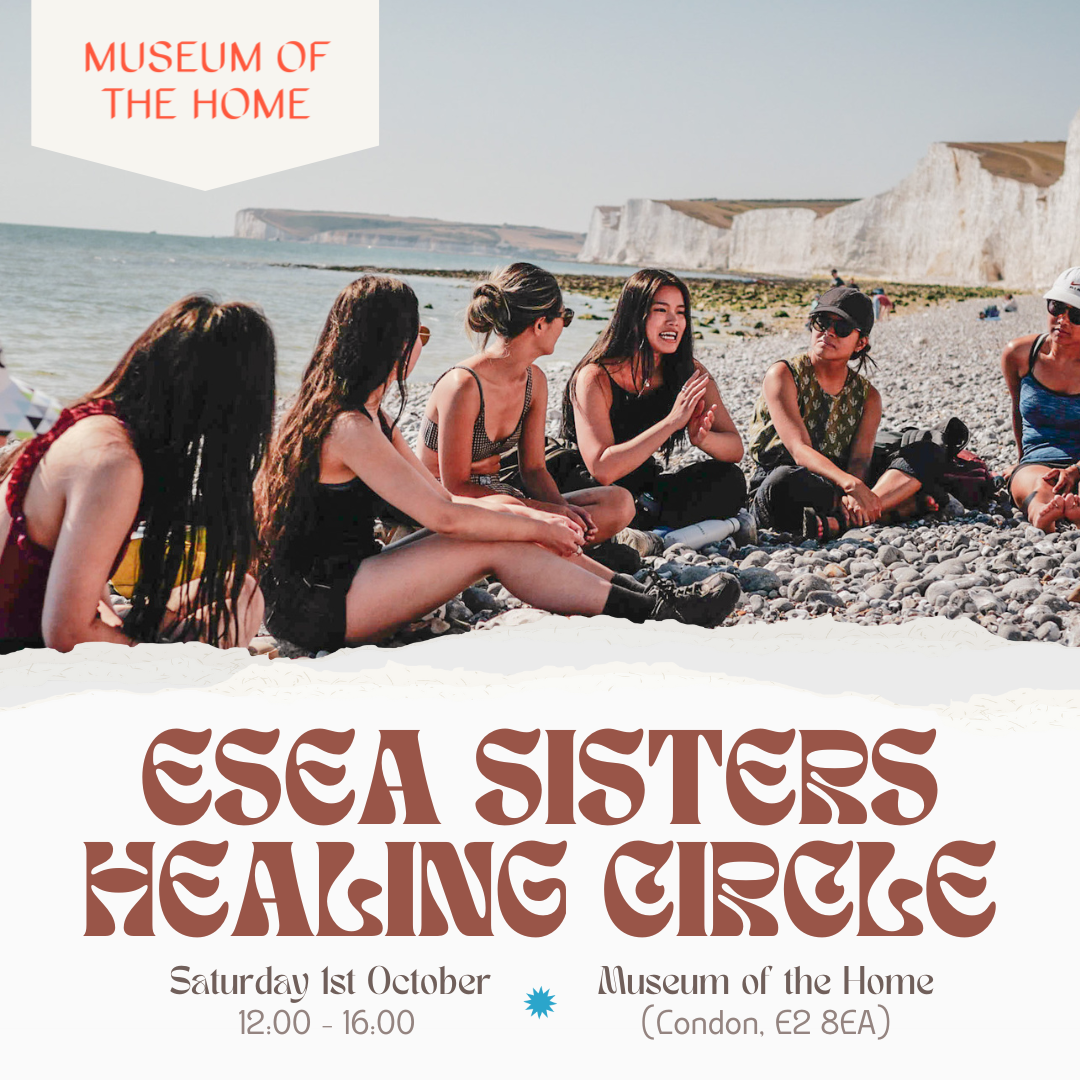 ESEA Sisters Healing Circle: Finding Home in Yourself
Saturday 1 October 2022
Rounding off ESEA Heritage Month, this healing workshop was held for East and South East Asian community of women, trans, non-binary and genderqueer folk. The day enabled connection and sharing through discussion, as well as interactive exercises including Qigong and a sound bath from Jennie Chan of Spectra Wellbeing and artist Kamī.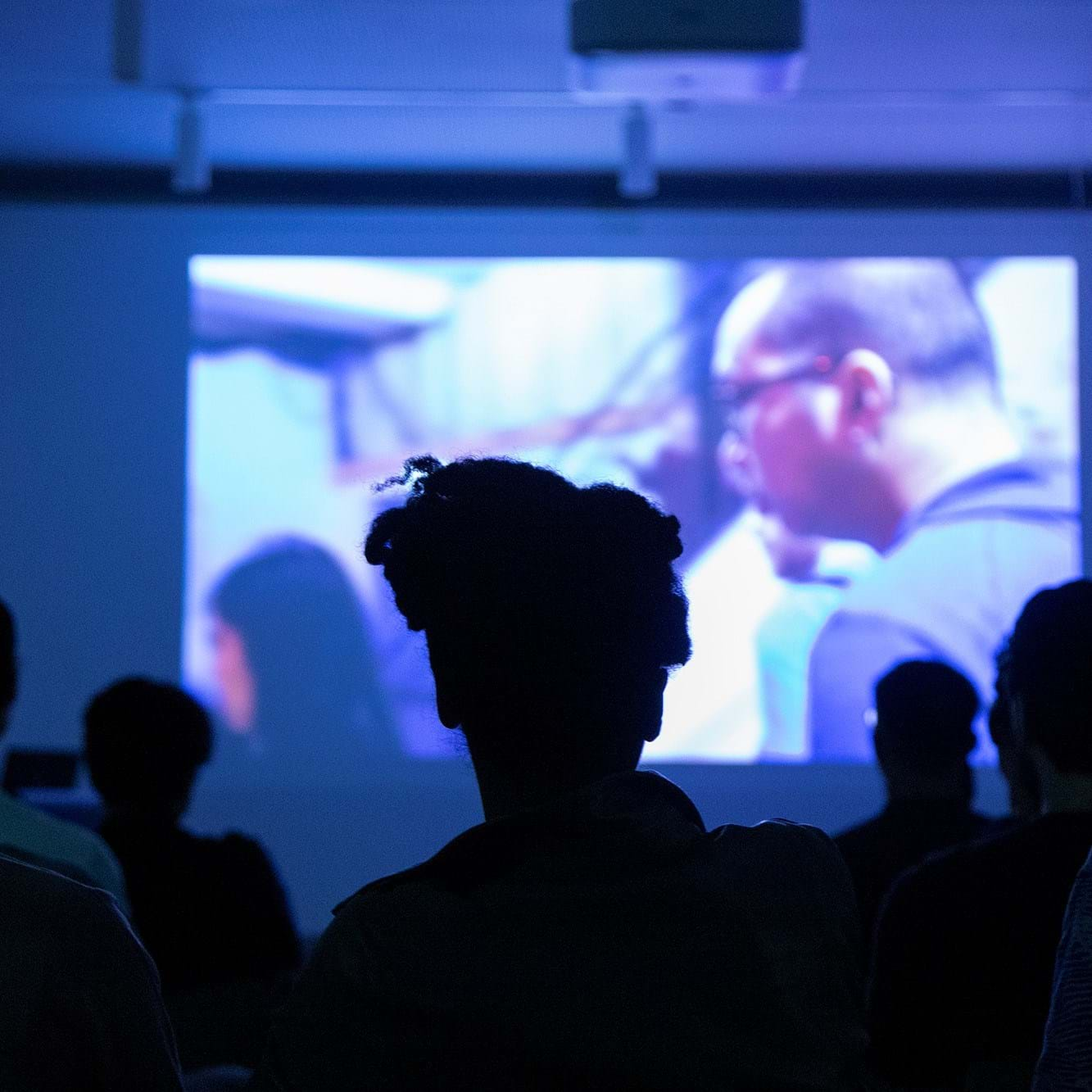 The Nodey Process: Film Screening x Afterparty
Saturday 27 August 2022
The UK's first film screening of The Nodey Process, a documentary tracing the evolution of the French-Vietnamese music producer and hip-hop artist Dôn Nguyễn, aka Nodey. The screening was followed by a panel discussion with Vietnamese creatives Cường Phạm, Pierre Tâm-Anh Lê Khắc, Julia Thanh, and Nodey to help unpack bicultural identity, home and being an artist in the Vietnamese diaspora context. The afterparty featured an exciting line-up of ESEA artists Rahel, ONY, ĀN JÍ, and Phambinho.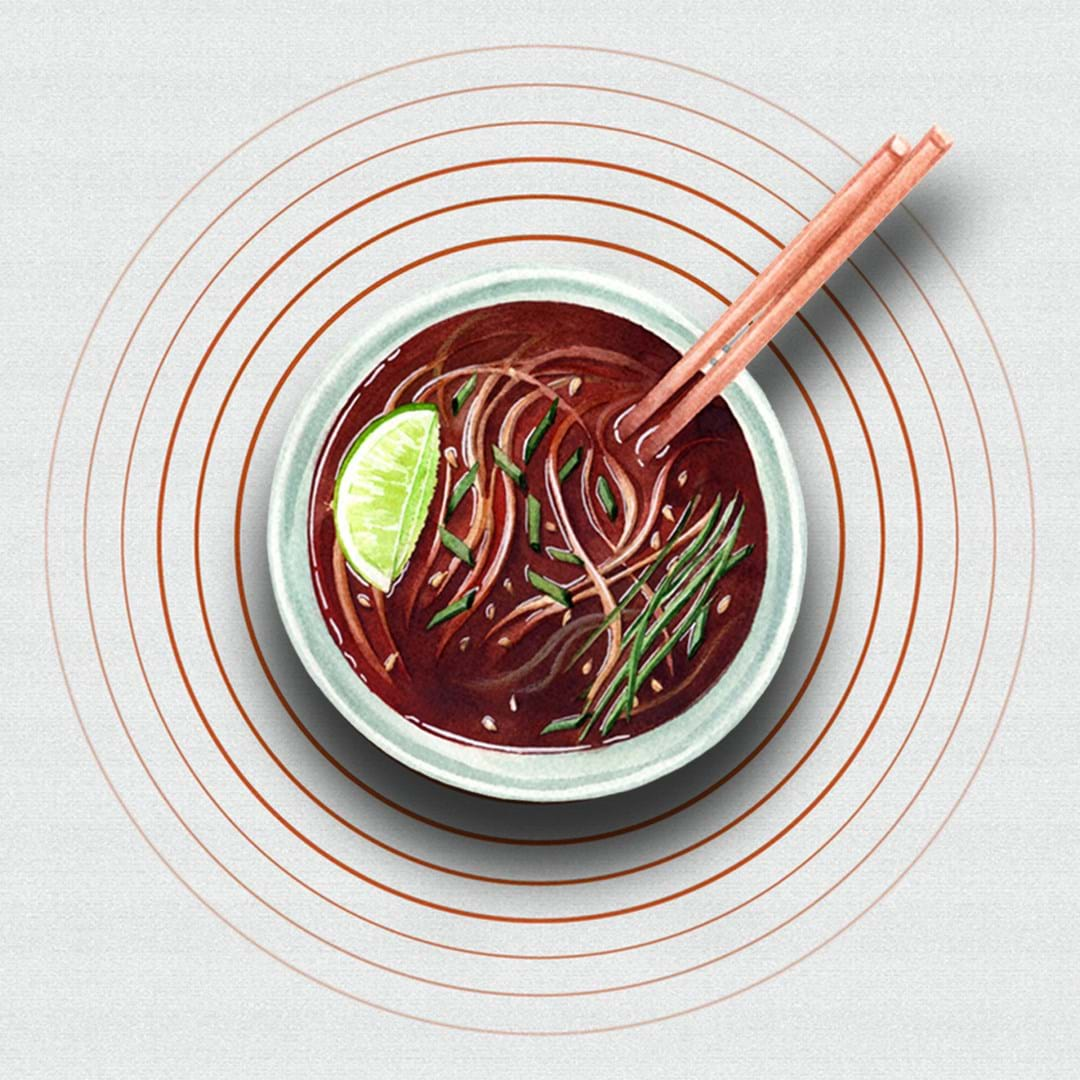 Roots: Sonic Pho
At restaurants across Lewisham
June 2022 onwards
A unique audio multiverse of story, sound, taste and smell. Steam over a bowl of Pho at your favourite Vietnamese restaurant, as sonic theatre artist Anna Nguyen takes you deeper into the story beneath your bowl.
Sonic Pho is created in partnership with New Earth Theatre for We are Lewisham, presented by Lewisham Council in partnership with the Albany as part of the Mayor's London Borough of Culture 2022. This is part of the Roots project.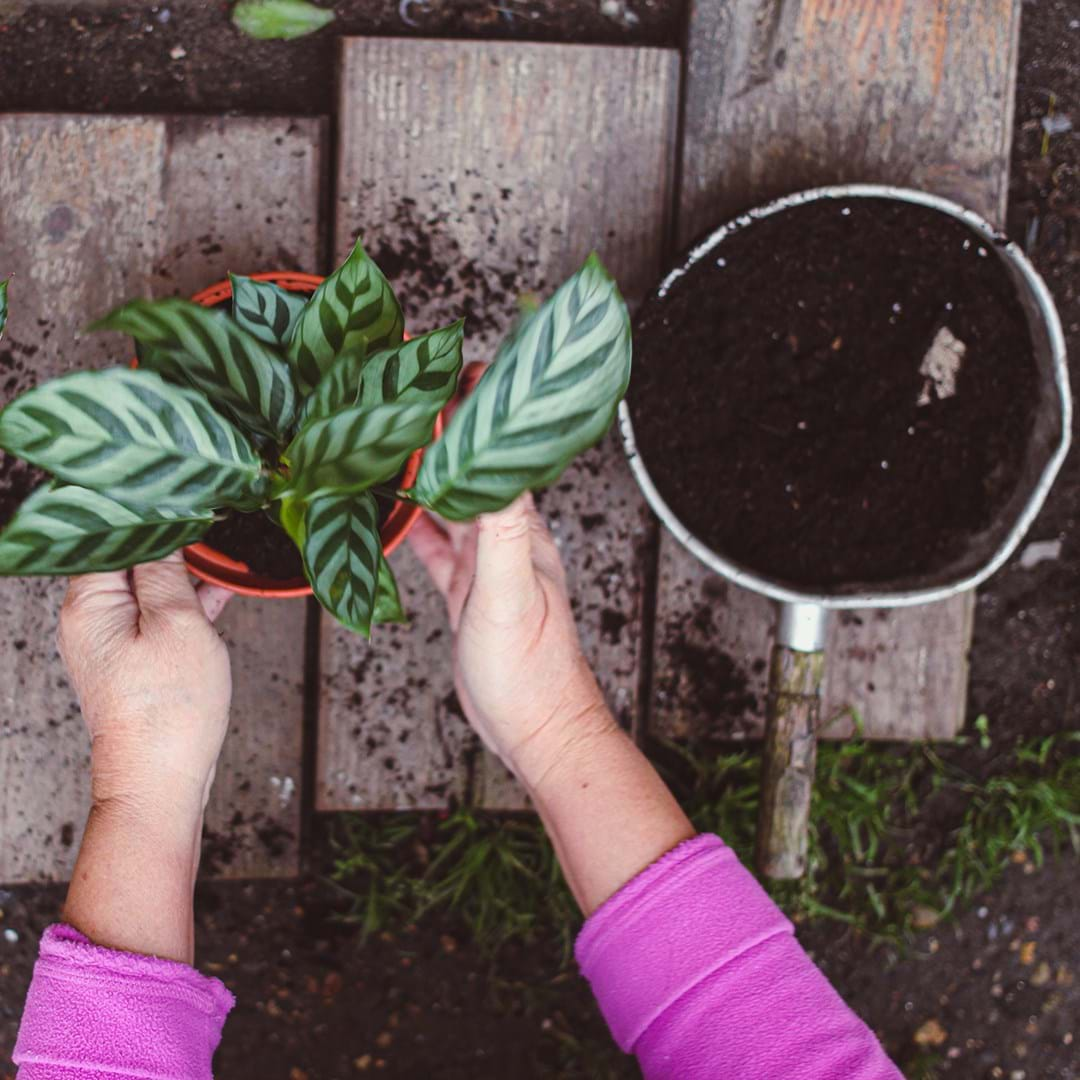 Roots: Home Grown
At Deptford Lounge
30 January to 24 February 2022
An intergenerational film, with four young people and four proud gardeners from the Vietnamese community, and a pop-up exhibition around the significance of Vietnamese home gardens. 
This is part of a new project called Roots, made in partnership with the charity Vietnamese Family Partnership.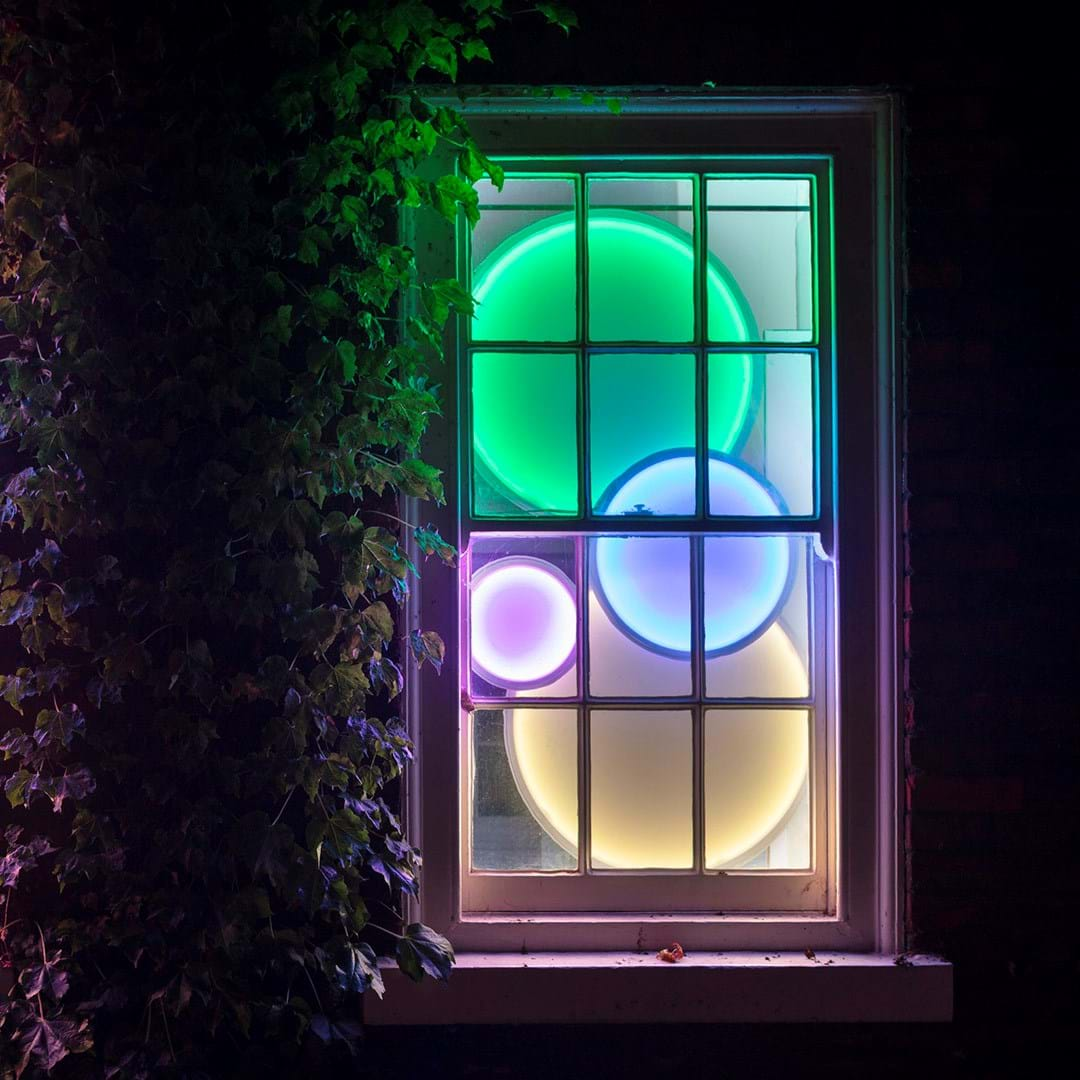 Light up the Museum
5 November 2021 to 5 February 2022
Multi award-winning designer Jessica Hung Han Yun lights up the Museum with a stunning light installation reflecting East Asian night markets and taking inspiration from the Winter Melon story by Noami Lau.
This beautiful artwork was accompanied by a special launch on 5 November 2021, with live storytelling of the winter melon story by performer Tony Tang.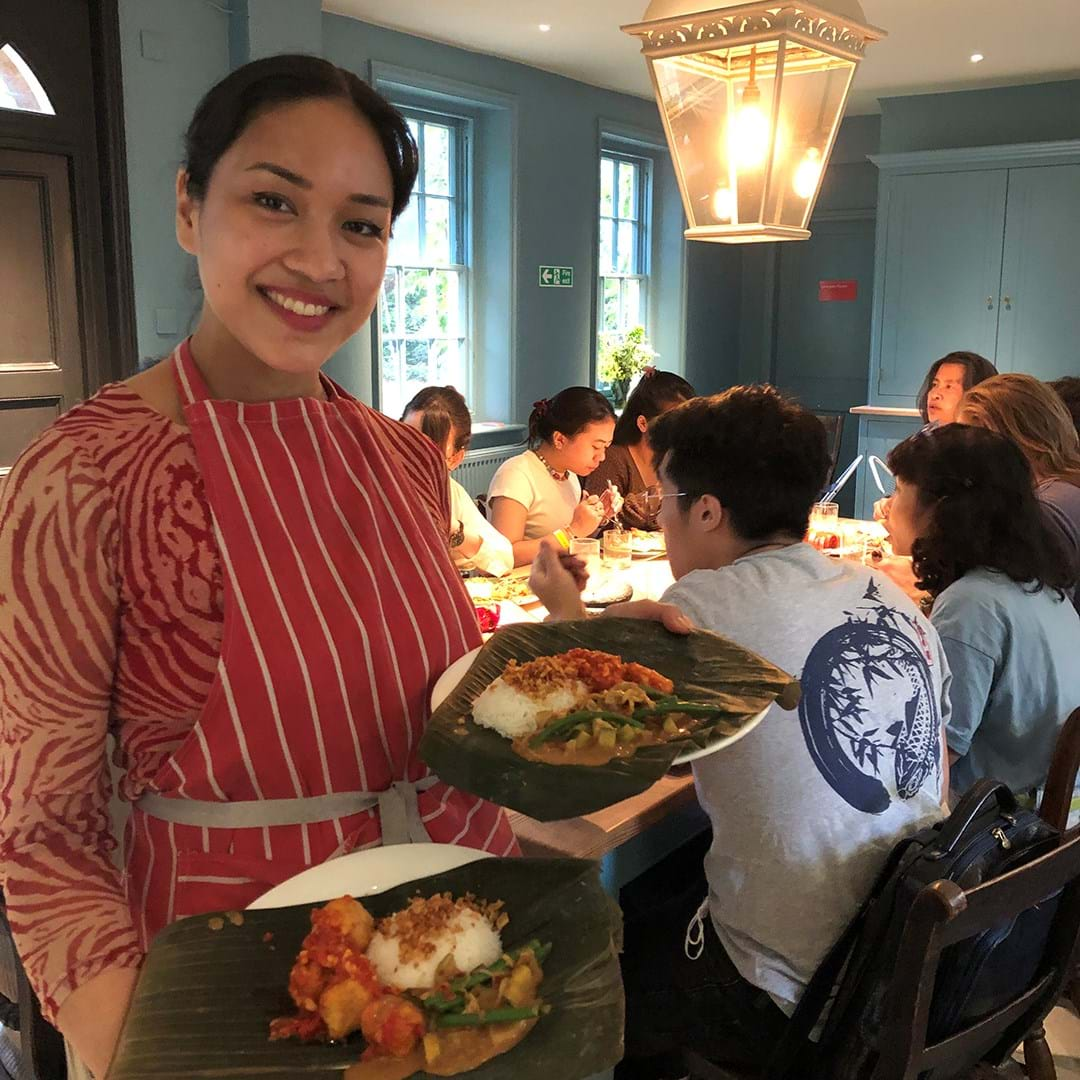 Lunch club with eatwithSpOOns
Festival of Home at the Museum of the Home
Sunday 19 September 2021
Indonesian chef Rahel Stephanie, from supper club eatwithsp00ns, cooked us up a feast as part of the first ever Festival of Home in September 2021.
This mouth-watering feast of tofu and aubergine Balado and coconut-pandan sorbet was accompanied by Indonesian artist Felicia Nayoan, who took us deeper into the one of the country's much loved dishes Gado Gado. She shared insightful facts and a poem about her own personal journey in downtown Jakarta in the 1970s.
---
This programme has been generously supported by the Lien Viet fund, awarded by Islington and Shoreditch housing association.