Lessons in Gravity
Lessons in Gravity is a collection of poems written by young people aged 15–24. Alongside Hackney poet Anthony Anaxagorou, the Young Poets co-produced an anthology of new work responding to the statue of Robert Geffrye that stands on the front of the Museum's buildings. Listen to the poems here.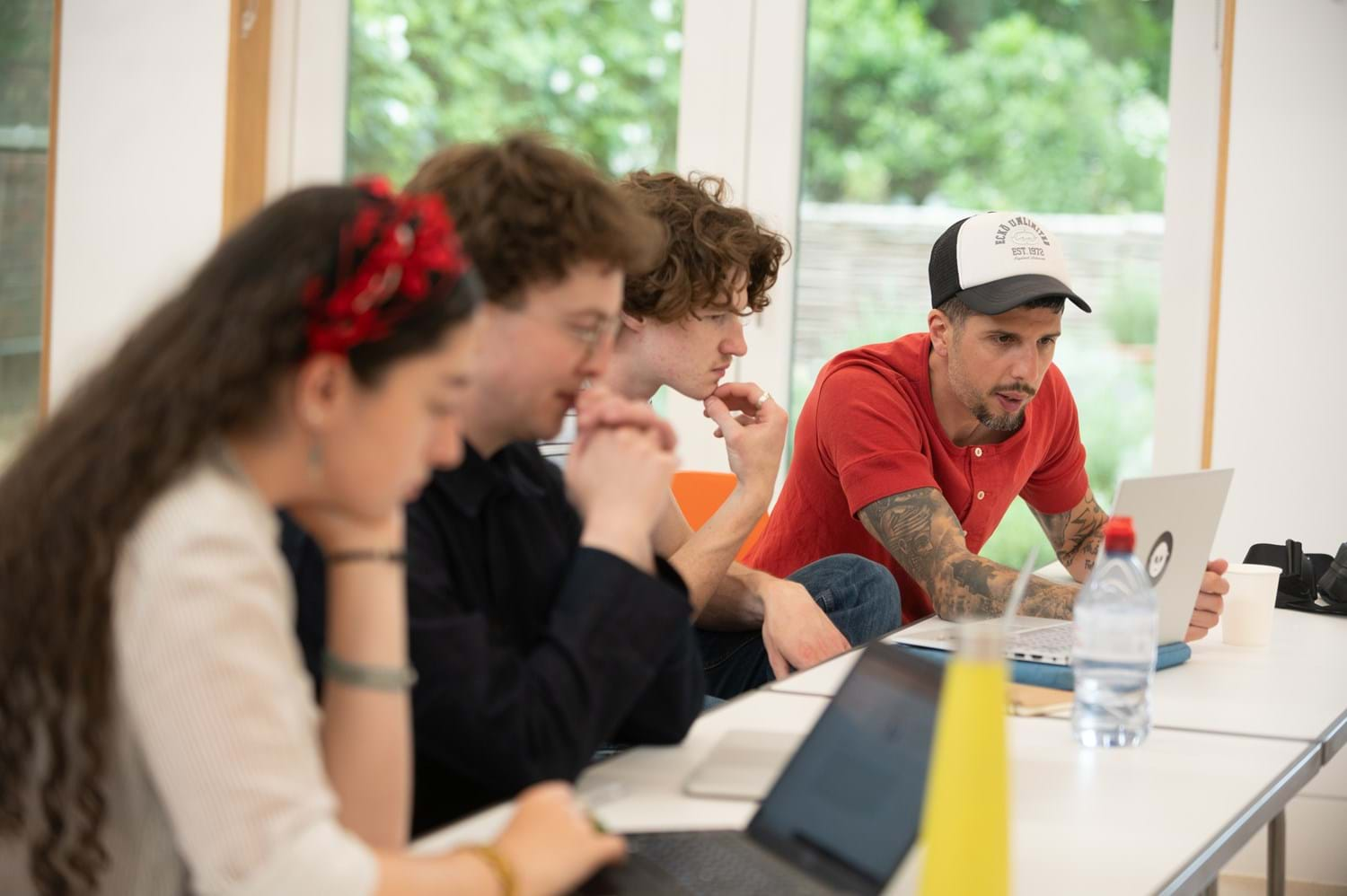 From March to July 2022, young people worked alongside Hackney poet Anthony Anaxagorou to co-produce an anthology of new work as part of the Museum's Young Producers programme.
The programme aims to give young people from the local community opportunities for creative skill development, to contribute to cultural debates and collaborate with the Museum's artistic programme.  
The project, in collaboration with The Poetry Society, explored themes of power, identity and the legacy of colonialism related to the statue of Robert Geffrye that stands on the front of the Museum's buildings. 
Robert Geffrye (1613–1704) was an English merchant. In 1714 Geffrye's bequest funded the building of almshouses in Hackney within which the Museum is now housed. Nearly 200 years later the pensioners moved out and London County Council bought the buildings and gardens. In 1914 the site was transformed into the Geffrye Museum. The Museum, almshouses and gardens were redeveloped, reopening in 2021 as Museum of the Home. 
Geffrye made his fortune partly from his involvement in the exploitative East India Company and the Royal African Company, and his persistent investment in the forced labour and trading of enslaved Africans. The statue's presence on its high plinth overlooking the Museum entrance is a source of pain and trauma for many in the Museum's community. The original statue was placed to commemorate Geffrye's legacy in providing the funds for the almshouses. In 1912, the almshouse pensioners took the original statue of Robert Geffrye with them to Kent. The replica statue you see today was installed to replace the original in 1912 before the building opened as a museum. 
Since 2021, Museum of the Home has been working with local youth, faith and community groups, artists and other collaborators, on a programme of interpretation and exploration of this painful history and its intersections. This poetry anthology is one outcome of this programme.
Listen to the poems
A selection of poems was recorded in 2022 as part of the anthology launch celebration. You can explore these below. To read all the poems and support our young people's programme, get a copy of Lessons in Gravity in our store.
With your help we can use our collections and programmes to reveal and rethink the ways we live, in order to live better together.
Keep up to date with all the latest from the Museum
Sign up to our monthly enewsletter for news and stories