Revealing and rethinking our home
The Museum of the Home is housed in almshouses built in 1714. The money to build them came from Sir Robert Geffrye who amassed a large fortune, partly from his active investment in the forced labour and trading of enslaved Africans.
There is a statue of Geffrye on the almshouse building, there is a monument to him in the chapel and he is buried in the almshouse graveyard.
The continued veneration of him is deeply painful for many people, including members of our local community, our visitors, our partners, and our staff.
We want to be open and honest about the legacy of our buildings
A history of Geffrye's fortune
The profits Geffrye made from his investments in transatlantic slavery were very likely sufficient to fund his legacy to build the almshouses that now house the Museum.
How Geffrye has been acknowledged across the historical site
There are multiple ways in which Geffrye's donation is acknowledged on the site; with a statue, monument, and his tomb.
Current position of the board
In October 2021 the Board of Trustees of the Museum voted to move the statue of Geffrye.
We want to continually rethink how we use the buildings
One of the ways we can do this is by telling a more diverse story of the British Home through permanent displays and programming. We have made progress but there is lots more to do.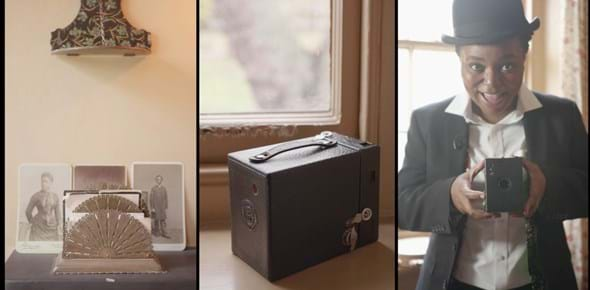 Waiting for myself to appear
This is a new film commission by Michael McMillan exploring ideas around black women's identity, gender, diaspora migration and home. It is written and directed by Michael McMillan, performed by Esther Niles with music and visuals from the multidisciplinary duo Dubmorphology.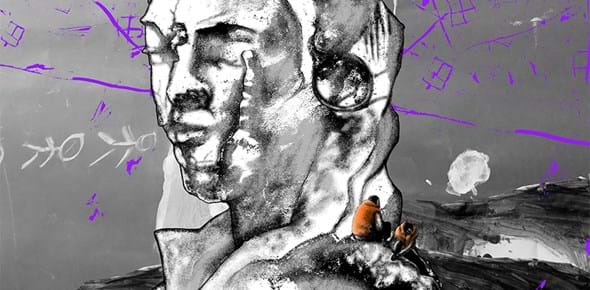 Bearers of Home
Bearers of Home is a new artist commission by BLKBRD Collective. These five double-sided banners, set on the Kingsland Road gardens, are a statement: a commitment to Hackney, London and the world that we bear witness to the many voices that make a home, a community and a society.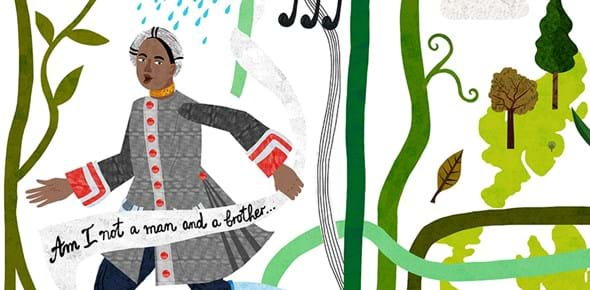 Rhymes Through Time
Rhymes Through Time is a multi-artwork installation created by children's poet Valerie Bloom MBE and illustrator-as-historian Kremena Dimitrova. It explores diverse histories of home for a family audience through a combination of poetry and interactive design.
Rhymes Through Time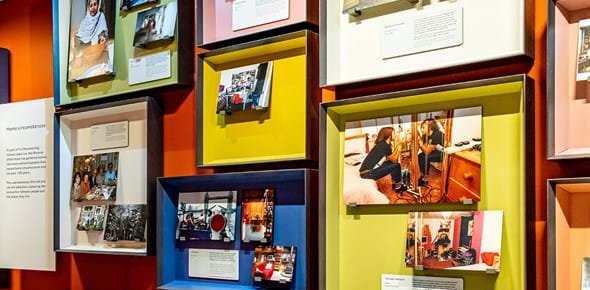 Home Galleries
Our new Home Galleries tell a more diverse story of home and home life, with a focus on personal stories. The ambition has been to create a welcoming space for all. The galleries are wheelchair-accessible, with BSL-interpreted film content. Feedback spaces hope to capture missing voices, to drive change and development.
Home Galleries
1970s Front Room
Artist Michael McMillan has created a new permanent version of the West Indian Front Room to replace the existing 1960s room. West Indian Front Room was one of the most popular exhibitions ever staged at the Museum. The new room will be accompanied by an events programme throughout 2021/22 and beyond.
A front room in 1970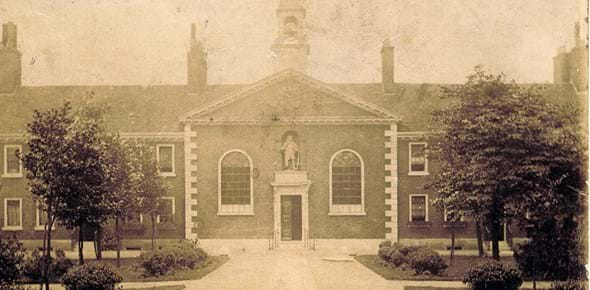 Collections display
A selection of the Museum's extensive library and archive. With information about Geffrye's fortune and the triangular trade of enslaved Africans. It also covers life as an almshouse resident and objects found during the recent redevelopment.
Homes Through Time Redux
There are many stories and voices missing from our Rooms and Gardens Through Time. We are working with our visitors and communities to understand what the rooms and gardens could look like if we were to rethink who they are about. We are appointing 8 community authors to lead this rethink.
Homes Through Time Redux
Collecting in new ways
In order to redress gaps in our collections we are prioritising the migratory and marginalised experience and working with our community. We will collect and tell the stories that are missing from our collection as part of the Homes Through Time Redux.
Collecting in new ways
We want to make real and lasting change
Achieve a workforce that's representative of modern London by 2025. And transform working practices to enable change.